Summer colours: Tobacco and tan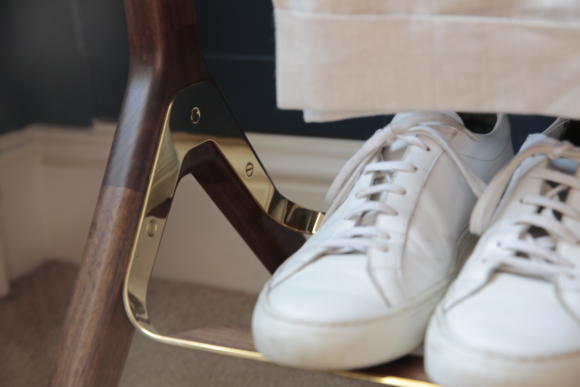 Shades of tobacco and tan are one of the loveliest things to wear in the Summer.
As the weather warms up, I've put together three outfits here - all somewhere in the 5 to 7 formality range - that illustrate this.
They are displayed on my wonderful Permanent Style valet from Honorific - demonstrating how I can and do use it for putting together potential outfits.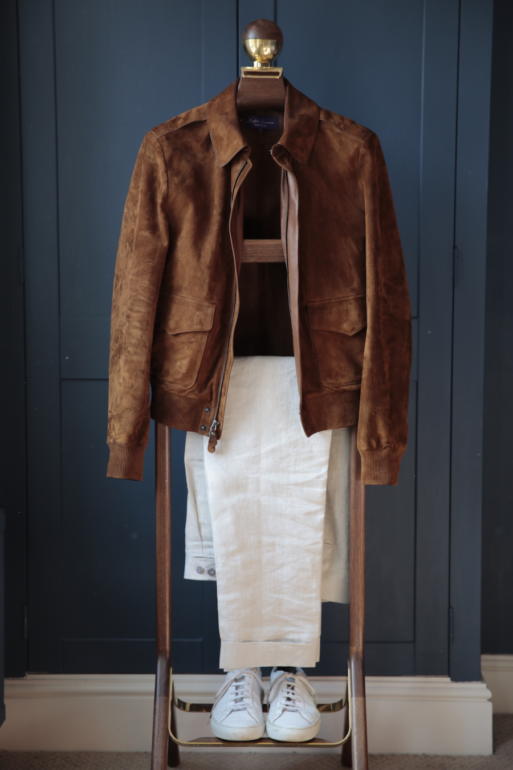 The first, above, has my Ralph Lauren suede blouson as its hero piece.
Unlined, lightweight, in the most wonderful of suedes, it's a jacket that works best with slightly more formal trousers than just jeans.
Here it is paired with off-white (more 'natural' linen than traditional cream) trousers from Ambrosi. (The second pair I referred to in my review of his ready-to-wear.)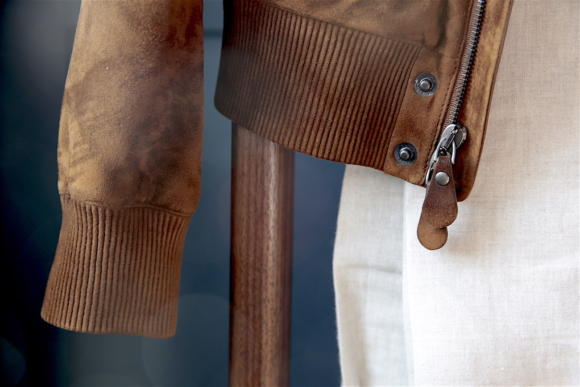 This colour is not as formal as cream, which is helpful for pairing with the jacket, but is just as versatile.
I've never held with the idea that suede is just for Autumn/Winter, by the way.
Yes, its depth and richness feel appropriate and reassuring on colder days, but the strength of colour also makes it great for summer (and fine in a jacket like this in many English summer days, if not elsewhere).
The Common Projects trainers are similar in formality to the blouson: definitely casual, but a particularly refined iteration (clean lines, luxurious materials) that elevate it into something smarter.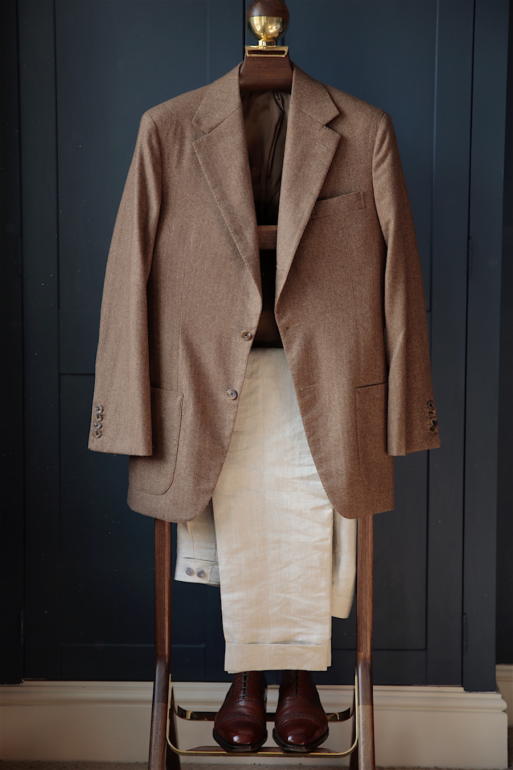 Outfit two - above - keeps those linen trousers, but makes both top and bottom a lot smarter.
On top is my bespoke jacket from Richard James, in Joshua Ellis cashmere.
It is a mid-tone, requiring something either a lot paler or a lot darker in the trousers to create sufficient contrast.
The off-white trousers do that well, and are helped by the extra contrast (in colour and texture) of the shoes - my bespoke oxfords from Stefano Bemer.
I've also deliberately not included accessories such as pocket squares or ties in these combinations, in order to focus on the three biggest pieces - jacket, trouser, shoe.
But they would all be worn most often with some variation on a pale-blue button-down shirt (whether poplin, oxford or denim), without a tie.
As such, they are all useful options for the smart/casual look a senior or style-conscious man might want in a modern, creative office.
No pretension, no stuffiness, just lots of style.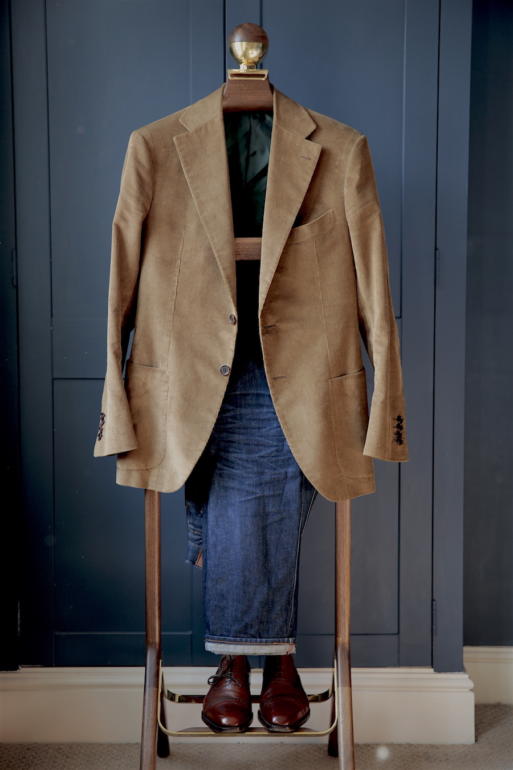 Outfit number three uses my now-altered jacket from Sartoria Pirozzi.
In my original review of this jacket (actually part of a suit) I criticised it for being too tight in the waist, and for having too much rope in the shoulders - making it too square to wear with a casual outfit such as this one.
Nunzio Pirozzi made those alterations perfectly, and the jacket is now sufficiently casual to wear with jeans (these being my bespoke pair from Elizabeth Radcliffe at Levi's).
I would hesitate from wearing those two pieces with trainers, however, and so the Stefano Bemer lace-ups remain.
A slightly more casual leather shoe, like an Edward Green Dover, would also work well.
The jacket has already been worn several times, but will become more aged, personal and comfy the more it is used. Like that classic teacher/professor look, but without the stuffiness.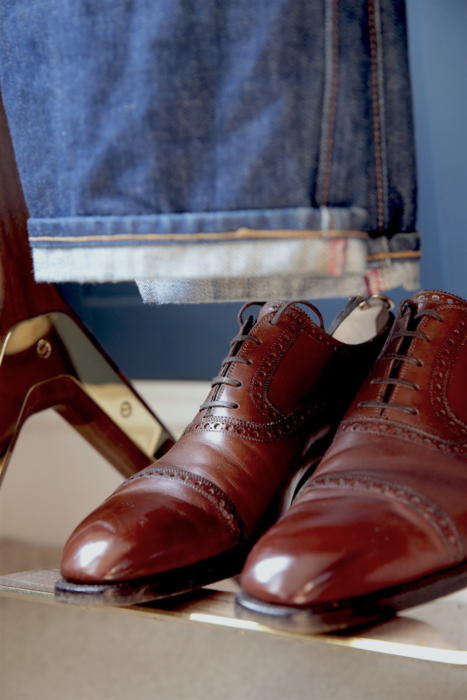 Photography: Permanent Style