The reaction to the pop-up shop so far has been wonderful: hundreds of people through the door every day, both highly engaged, loyal readers and strollers-by interested in something so different on Savile Row.
The first two days have been a whirlwind, and we're now off until Tuesday, to begin all over again. I look forward to seeing everyone there.
(The Finest Knitwear is also over half gone, so do come in and get some if you have a chance...)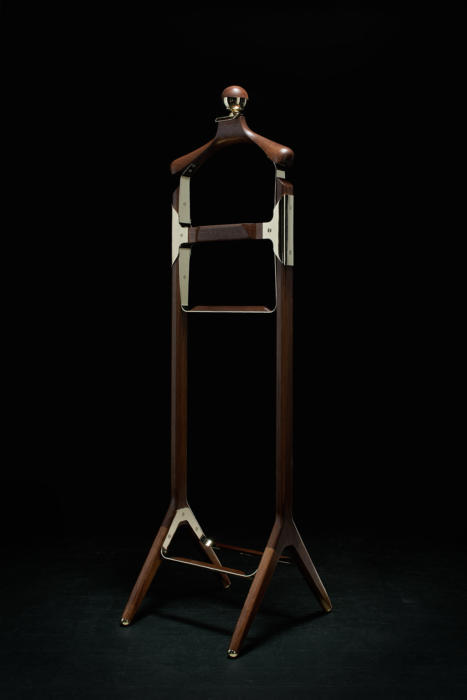 I mentioned that we would be featuring two other very special Permanent Style collaborations in the pop-up store.
The first is a valet stand designed by myself and Honorific founder Mantas Lesauskas.
Mantas makes these stands partly in his home country of Lithuania and partly in London. They are hand-cut, turned and finished, with Mantas working every aspect of them himself.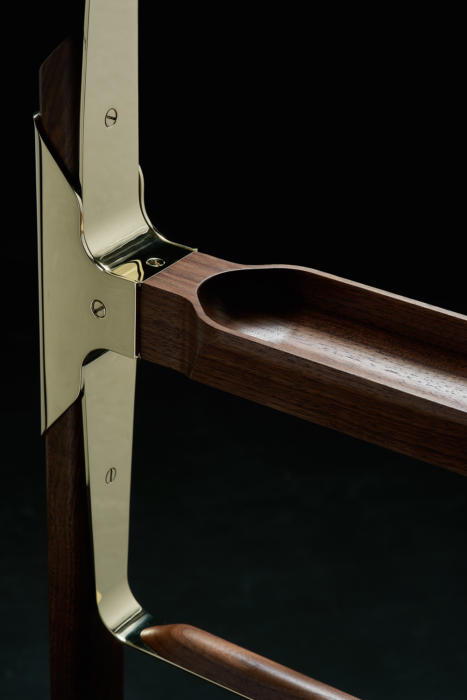 He uses various different hardwoods and metals, but this is my favourite combination: black American walnut and polished brass.
The wood is oiled but kept with a relatively matte finish, while the brass is not antiqued but left with its natural shine.
I've seen various different combinations, and particularly like this contrast.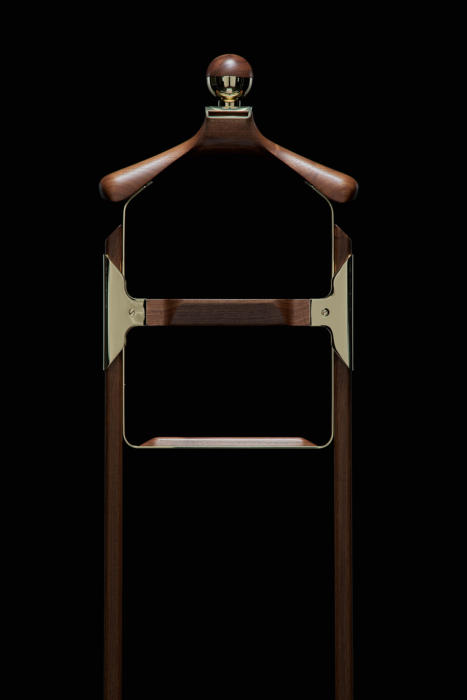 Mantas usually makes valet stands in a relatively traditional design - Anderson & Sheppard have some beautiful ones in the Haberdashery.
This design places the jacket hanger and trouser hanger around the same height, to enable the user to take off both at the end of the day and leave them there.
It's very useful for that purpose - but not so useful for seeing what the pieces, together with shoes and tie, look like together.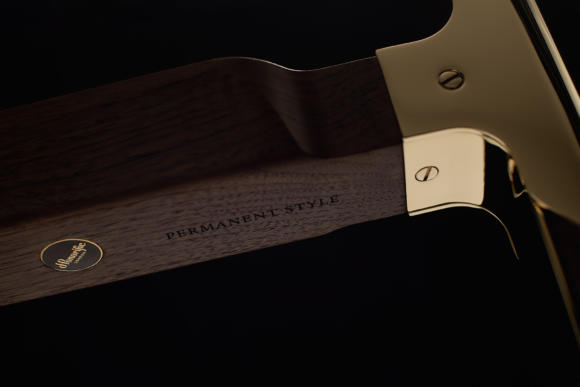 So Mantas and I came up with a new design, where the jacket hanger is raised and the trouser hanger lowered.
The latter's height means that the trousers fall just above the top of the shoes. And the former's position means that the jacket sits around the tie, which hangs from its own slot in the head.
With those four in place, you can see exactly how an outfit might look for the next day. Even a shirt can be hung underneath the jacket, and its tails tucked away.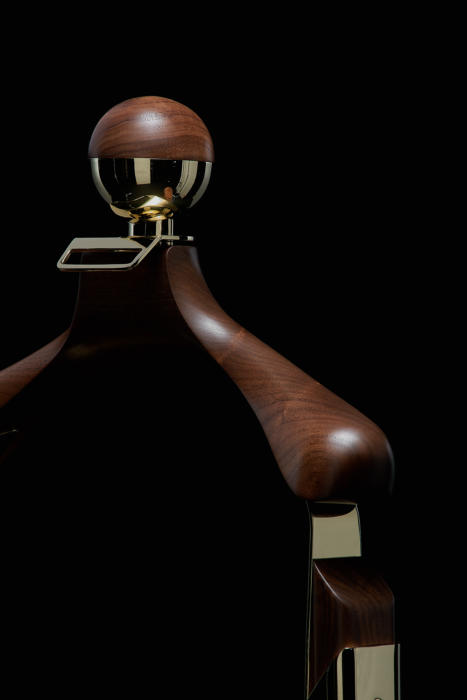 The valet stands are all made to order, and you can have various different woods and metals - as mentioned. One friend is already looking at one in a chrome.
This version costs £3,300. A lot of money, but certainly what a wardrobe of bespoke suits costing more than that deserve.
You can see the stand itself in our pop-up shop, at 34-35 Savile Row.
And I will be featuring it as a way to demonstrate different outfits in coming weeks, so you can see how the proportions work.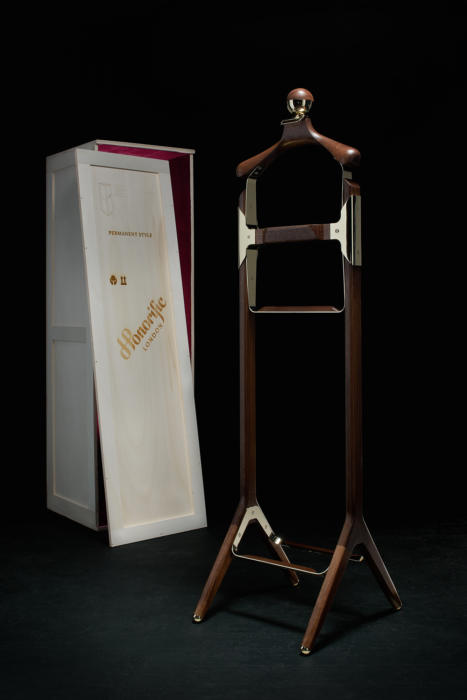 The other collaboration I mentioned, by the way, is my version of a Private White VC ventile raincoat. My perfect mac, basically.
That too is on display in the pop-up shop, but doesn't officially launch until next week (March 9th, when we will have a small talk in the Private White shop).