This is the latest in a series of posts where I gather together new brands or products I've tried (sometimes outside the normal bounds of sartorial menswear) and review them.
They are all based on personal experience, and I try to focus on things that have a genuine point of difference.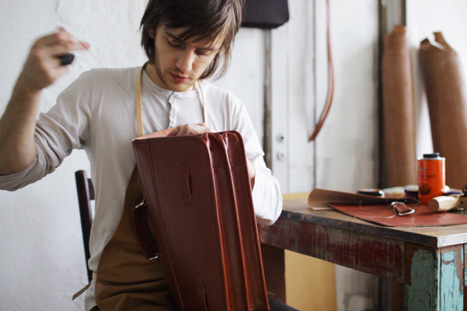 Lefren
Lefren are a leather-goods maker based in St Petersburg, Russia. They are notable for offering hand-sewn products at a lower price than most in the market.
A briefcase in bridle leather with a solid brass lock will set you back $610, compared to two or three times that from the likes of Dunhill, Swaine Adeney and so on.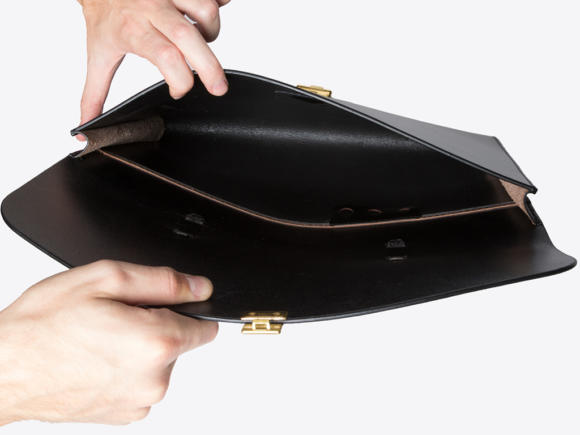 However, while the materials are decent and the work done by hand, everything else is rather basic.
I tried the black portfolio ($290, shown above) and the inside has a raw strip of leather roughly sewn across the inside, with a flap hanging off it for pens. I also found the lock difficult to use, and the hand stitching itself is not the finest.
If you're in love with hand stitching and can't afford anything more expensive, they might be worth a try. But at the same price I'd be more likely to go for a machine-sewn bag with better finishing.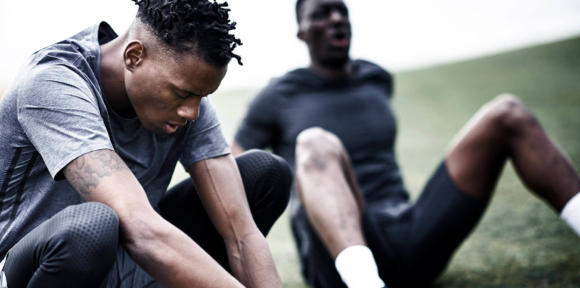 Castore
*Update: I commented previously that the pieces I received split at the seams. I've now been told these were samples, sent by mistake. And I have worn and tested new versions, which have been fine. I'm happy to recommend their performance on that basis.*
There has been an explosion of high-end sportswear in recent years, aimed at giving men an alternative to the likes of Nike and Adidas. They are usually united by stripped-back, simple styling, higher quality materials and high price tags.
As a keen runner and cyclist, I'm always interested in trying these brands, both in terms of style and performance.
Two in that area I tried recently are Castore and Ashmei.
Castore is very cool. The style is all greys and blacks, with subtle branding and lots of laser cutting. The design is well thought-out, with angled pockets, headphone holes and extensive ventilation areas.
It is also well made, with only a few teething issues for me, such as cuffs on the Rix jacket (£245, below) that angle oddly downwards.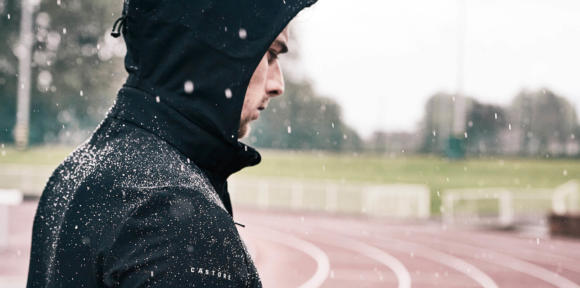 However, I struggled rather with the very synthetic-feeling, very stretchy material. Not bad in the tops, and required to a certain extent in the weatherproof outerwear, but odd-feeling in the shorts for example.
A related issue Castore shares with other brands of this type is that it is designed primarily for gym use, even leisure wear. So it prioritises versatility (good for rowing, running and weights) rather than sport-specific performance.
Given I only run and cycle, I find the clothing can be imperfect for both as a result. There isn't quite enough room in the shorts for running, for example. Castore is also pretty expensive - £95 for a top, £245 for that jacket. You need to love the style for it to be worth it.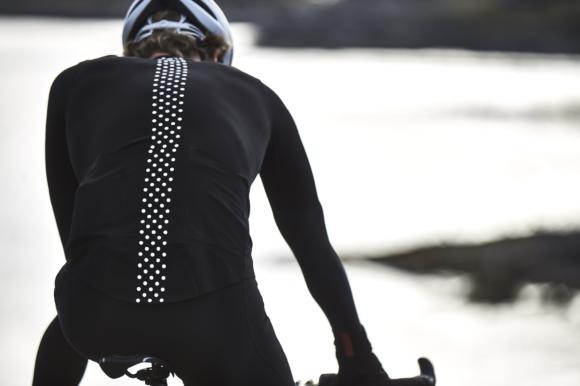 Ashmei
Ashmei is aimed more at specific activities: running, cycling and triathlons. Yet it has the same issue of trying to use the same product across all activities.
For example, Ashmei's merino/carbon base layer is sold for both running and cycling. But I find the requirements of a base layer for each sport are rather different.
Cycling can get away with a lot more merino, because the torso is relatively static; the key requirement is wind-resistance and retaining warmth. With running, the biggest requirement is breathability; the body heats up far more, and some runners will still be happiest in just a vest.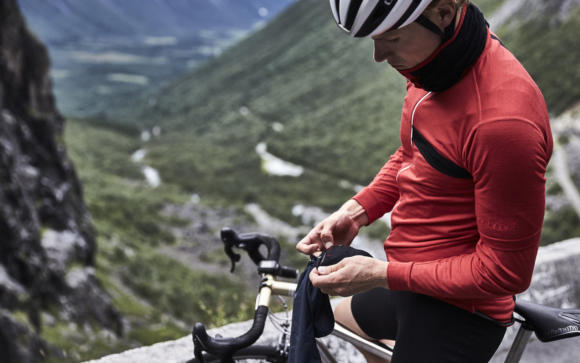 As with Castore, there are some really nice styling and make points, however. The Mono-Hooded Sweatshirt is beautifully cut - close but with enough room to move, and with a hood that seems to fit tightly and comfortably to every shape of head. Ninja-like, as promised.
It should also be said that Ashmei does some more sport-specific pieces, such as nice bib shorts and full tri-suits. It's also rather cheaper - the Hooded Sweatshirt is £139.
Jago
Jago was founded by a man (Alex Orr) who was heartbroken to lose a vintage climbing jacket of his father's, which previously belonged to a friend of his - a well-known Swiss climber.
Alex set out to recreate the jacket, and Jago is the result.
It's a nice story, but I was more attracted by the natural materials Alex had used - Ventile for the shell and cotton for the lining. A nice change to the synthetics you normally find in shell jackets (even if not quite as practical).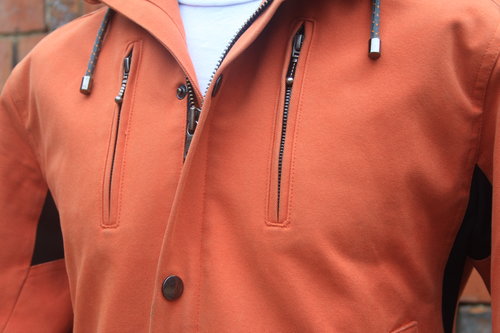 The result is good, but with some minor issues.
I tried the orange jacket (£465, above), and the feeling of the heavy, rugged Ventile on the outside is lovely. Pretty waterproof (when tried in the rain), very comfortable, and without the swish of a synthetic.
Some of the finishing was a little cheap, particularly around the inside pockets. The hood worked OK but could have done with stoppers on the cords to keep it tightened. And the hip pockets were open to the rain and slanted up, which meant a fair bit of water got in. [Note: I have since learnt that the most recent model has zips on those hip pockets.]
Overall, it feels to me like a genuinely nice idea, but a prototype on the way to a fully fledged product.