Holiday giveaway competition, and pre-worn sale of my clothes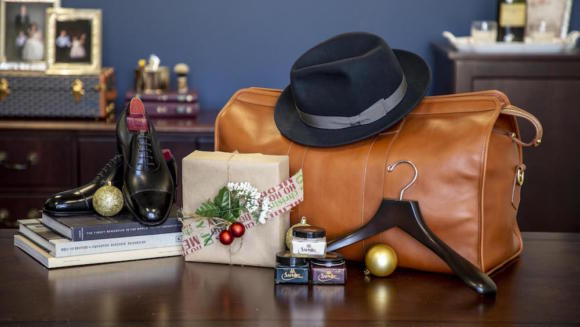 Two events to detail today.
First, a competition is running this week to win a collection of menswear items - featuring ourselves, Leffot, Optimo, Frank Clegg and The Hanger Project. I don't normally take part in these promotions, but it's a really nice collection of brands.
The prizes are a collection of vouchers, bags and signed books - all details on the dedicated page here. Closing date is the 9th.
You need to sign up to one of the mailing lists to enter, whether that's a newsletter, a YouTube account or an Instagram account. One entry for every sign up.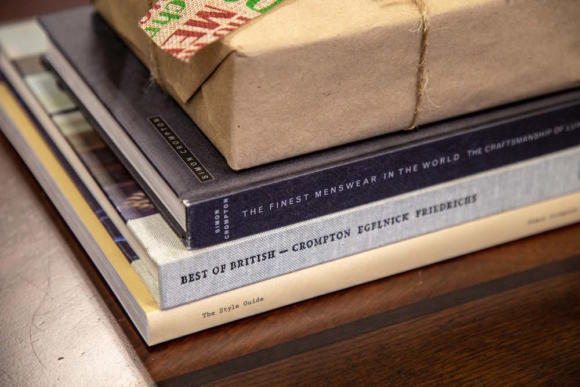 Separately, I'm contributing a collection of shoes and clothes to a Pre-Worn Sale, taking place in the Fox Brothers shop on Savile Row this week.
Kicking off tomorrow, the sale will include clothes from myself, James Girdwood, Douglas Cordeaux and other friends. I will have a few pairs of shoes, a handful of jackets and suits, plus some knitwear and Japanese denim.
Some are new, but most are lightly worn. Discounts are around 65%-70% of retail value - though with bespoke things, it's more like 90%.
For those that are interested, my tailoring will fit between a 38 and 40-inch chest, the jeans (Full Count, Kapital) vary from 31 to 33-inch waist, and the shoes are around 8.5/9 in size (42/43).
Others are a little bigger and a little smaller, so there should be a good range.
The sale will run until December 15th, and I'll be popping in most days.