The Finest Knitwear back in stock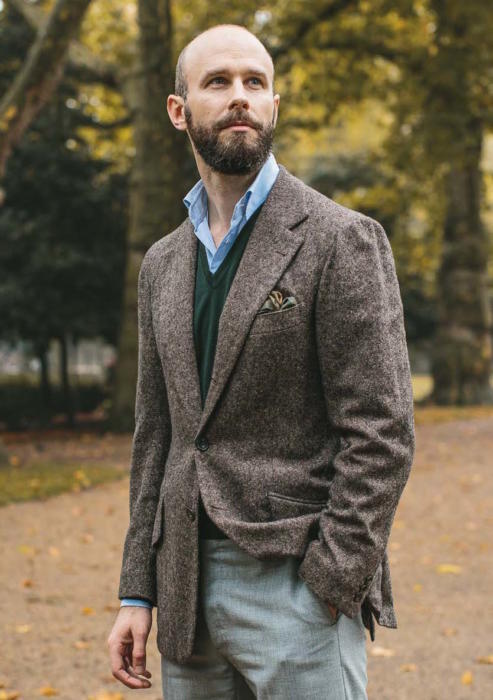 The Finest Knitwear is back as of today, in V- and crew-neck, deep green and navy blue. Thanks to all those that have waited patiently for the new batch.
It was interesting seeing readers trying the knitwear during the pop-up.
Everyone has the same initial reaction, which is to feel a piece and say how soft it feels.
We deliberately used merino wool rather than cashmere (for longevity and natural stretch), but because it is the finest merino yarn you can buy, it feels noticeably and impressively different.
More similar, in fact, to the cashmere/silk mixes you see in a lot of luxury knitwear.
The problem with cashmere is that it pills when fine, particularly if worn under tailoring all the time (which is what the Finest Knitwear is designed for). Silk doesn't help much either, just adding a bit of strength.
Ultrafine merino is the best of both worlds, and I can only think the reason most brands don't use it is the fact cashmere and silk sound more luxurious.
The second reaction I saw readers have was when they tried pieces on.
The feel when you wear the knit doesn't disappoint, but that fineness and natural stretch does mean it fits quite close.
That's what you want under a jacket, of course, but it does mean guys can often wear two sizes - depending on how close they want it to fit.
I'm a 39-inch chest and wear a Medium, but could probably wear a Large if I wanted, and just have a touch more room. The feeling and look would be similar.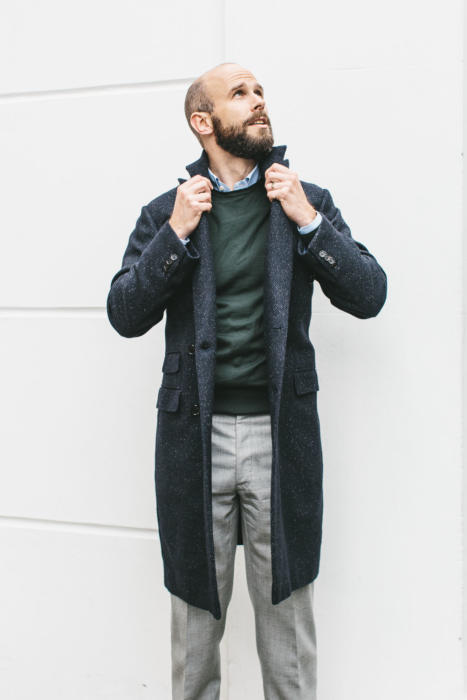 The last reaction is a slightly delayed one, and comes when readers have tried it, considered the fit, and started looking at the details.
It's then that they realise how fine the fashioning is, reducing any knots or seams at the shoulders and under the arms.
To be fair, they've probably also read the coverage of the knitwear, and know to look out for all these things. It's always a giveaway when they look for the lack of fashioning on the point of the V-neck.
(That post, with full technical details on the knitwear, can be see here.)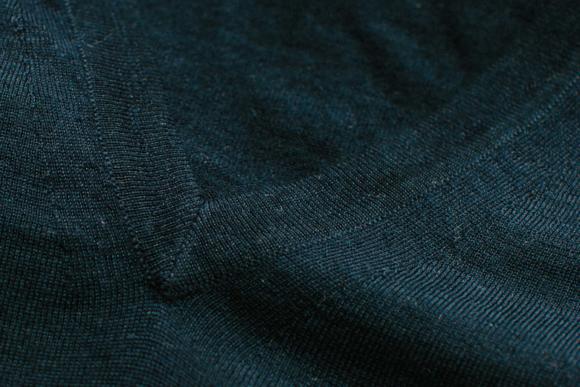 Dark, deep green seems to have been a good choice for the secondary colour, which is nice.
Readers often comment how much smarter and more useful it is than the more common, strong forest greens.
And the design points like the slightly longer V get an occasional nice comment as well, in person or by email. (Thank you all those who email your feedback - you know who you are.)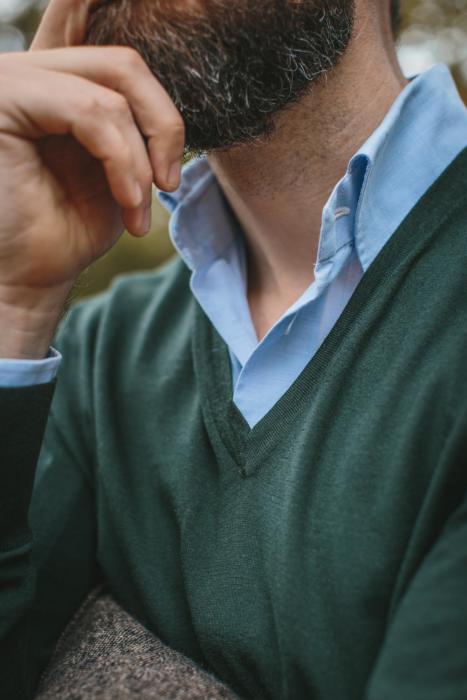 So, fine knitwear in a fine make, perfect for transitional layering.
Sizing details are all on the shop page (here for V, here for crew), while the full back story is here, as mentioned.
Oh and as with everything, we sell at least 30% under the market rate, to reflect our lower costs and the way we work - with small batches but non-seasonal collections, which remove the need for sales.
Enjoy.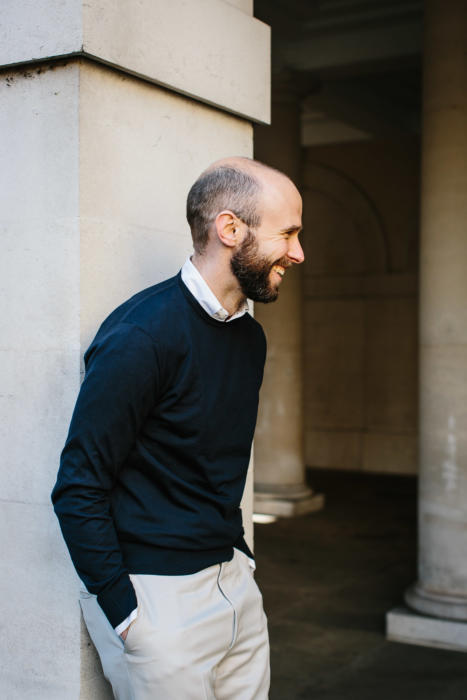 Photography: Jamie Ferguson @jkf_man