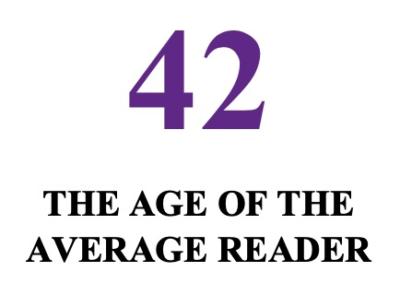 Nothing is more rewarding than seeing how PS readers engage with requests and ideas.
In an age of ever-quicker, ever-shallower content – where everyone advises you to write only the short, social and sharable – you all take the time to contribute.
The response to the readership survey, which I'd long planned but only found time for in November, was particularly nice in that regard.
Almost 2,500 people filled it out, in the space of a week. That was a response rate of over 40% – in an industry where the standard is around 2%.
This post is an opportunity to say thank you, and to share some of the results. And also most practically, to talk about the changes we will be making as a result of what you said.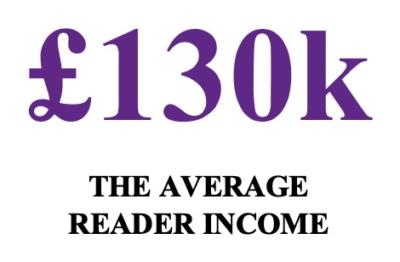 First, who are you?
The average Permanent Style reader is 42. He works in a wide range of professions, but the most common are media, finance and the law.
His average income is £130k ($170k).
That's more than I expected – I know there are lots of wealthy readers and well-off professionals, because I meet them and hear about them ordering bespoke. But I thought there was also a long, long tail of young readers that aspire to much of the clothing, but can't afford it.
That's the mean average though, which will be pushed up by the top end of the range (a £50k difference is more likely at the top than at the bottom). The median average, what the middle reader earns, is £86k.
That average reader also says they spend £1430 a quarter on cloths – almost £6000 a year. And if my experience is anything to go by, there's a tendency to underestimate (there's always a little self-delusion involved!).
I suspect there's a big section of readers that buys lots of quality RTW clothing, with some bespoke or made to measure. Because while only a minority said they buy more bespoke than non-bespoke tailoring, the majority buy some clothing either bespoke or MTM.

Most readers love the Permanent Style website and are happy with it as the primary way of communicating. Second most popular was the newsletter, and only 28% prefer to consume PS on Instagram.
That's reassuring, given how many people today focus just on social media. And let's face it, most of what we write – its depth, its references and links – wouldn't work on another platform.
The questions about outside interests were mostly for advertisers rather than editorial direction, but it was good to see most people say they didn't want coverage of anything apart from clothes (despite me failing to provide a 'None' option!).
I was surprised, though, to see food as the top area readers were passionate about apart from clothing. Next was travel (56%), with watches and cars only coming third and fourth.

Most gratifying of all – personally, emotionally – was that 95% of respondents said they thought Permanent Style had more credibility than other fashion sources.
And powerfully, the vast majority would spend more on PS-featured products as a result.
However, the suggested improvements to PS were a little embarrassing.
Fully 30 people said they would like to see a page where all the articles were listed, chronologically.
This exists, and has always existed. It's linked to on the homepage, just above the footer. There's a wide button saying 'View all posts'. The URL is permanentstyle.com/archive
That button is clearly not visible enough. I'll change it in the coming weeks, and tell everyone when that improvement (and everything else) has been done.

Other top suggestions for improvements were:
Better formatting on comment alerts

Bigger imagery on newsletters

A new-story alert function

Filters on the search results page

A way to ask reader questions unconnected to posts

A re-stock alert on the shop site
Some of these are easy and will be done quickly. Others will take more time.
A few – like the reader question idea – I'm in two minds about. I do see why it would be good to submit reader questions that aren't attached to a post.
But also, if several questions were answered in one post (or video) they would be harder to categorise find in the future. And readers have also said they want it to be easier to find relevant comments.
Perhaps that's something to take up more interactively in the future – with me suggesting a new piece of functionality, and canvassing opinion on how it should work.
I was reassured that so many readers thought Permanent Style should fund itself primarily through selling products as well as advertising.
I think I've been very open about the fact that the shop will always remain small, and niche. But it is an effective way of funding what we do, so the support there is nice.

Overall, PS is clearly on the right track – while still having lots of things to improve.
This has always been a very opinionated, editorially driven website. We're not going to change direction just because a new cohort of visitors says we should. But, I also want to provide coverage the core readership wants, in the manner they want.
This has been an incredibly useful experience. Thank you all, again.
Oh, and congratulations to Tom Mendel!
Tom won the prize of £500 shop credit, and promptly spent it on shirts and knitwear. I hope they give you long years of enjoyment, Tom.