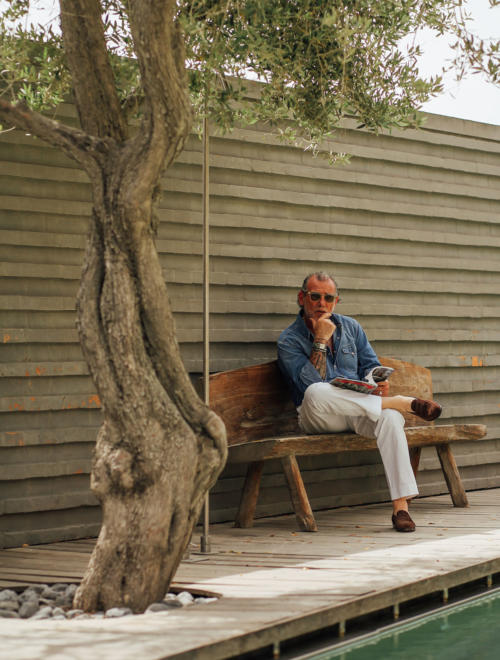 Alessandro Squarzi has a reputation as a good dresser, and usually looks appealingly stylish yet relaxed.
Yet the way he currently dresses is actually very straightforward, and I think can be a lesson to guys everywhere – in how to keep things simple, develop a capsule of high-quality pieces that reflects your personality, and play around largely at the edges, with outerwear, jewellery and accessories.
Alessandro and I have talked a few times over the years about this, but only briefly. And as often seems to be the case, I've never talked on PS about his style, despite how much it has influenced my off-duty clothing.
So for the latest in our 'How to dress like' series, I talked to Alessandro again, and thought more systematically about his wardrobe.
1. On the bottom – blue or white jeans
Alessandro nearly always wears mid-blue or white jeans. "Although I've changed in my physical appearance over the years, I haven't really changed my style," he says. "It is clear that I prefer to wear five-pocket denim pants or white jeans and over I choose between coats, jackets, leather jackets and sweatshirts."
Mid-blue jeans, of course, are the most versatile of all casual trousers, and pretty ubiquitous. But at the same time, they're something you can refine and have a deep love of, as Alessandro does. Once you appreciate the beauty of blue denim, a good pair never looks the same as another. It's a subtle beauty, like the best PS ones.
White jeans are then the slightly more unusual, perhaps a slightly more fashion alternative. Certainly less common.
2. On top – T-shirts and chambray shirts
On the top it's nearly always a white T-shirt, which is easy, universal, and as a colour flatters most people (though it does look particularly nice if you always have a tan).
Worn with the blue jeans, it's everyman. Worn with white jeans (perhaps separated by a belt or at least under another layer) it's more of a look. Alessandro swaps between both.
Then there's a chambray workshirt. Worn over the top of the T-shirt, or worn on its own in summer, in an easy style and the pale blue that goes with everything.
3. With navy, grey, olive layers
Alessandro likes to layer. "I always try to mix something vintage to my outfits and I really like to make layers overlap and play with them. For example, I might wear a T-shirt with an alpaca cardigan, over a beautiful shirt or a US Navy service shirt and that over a jacket."
Because the bases above are so versatile, almost anything works over the top. But still the outer layers are mostly from a narrow range: navy knits, grey sweats, blue denim and olive drab.
4. And either suede loafers or canvas trainers
The footwear is pretty consistent as well: suede loafers (usually Edward Green) or canvas trainers (usually Mr Fliks). Both very easy relaxed styles.
I think the way Alessandro wears his loafers, actually, is a good example of how much they can dress up an outfit – as we talked about previously.
"I have an archive of six thousand vintage garments, yet in the end I always fall back on the same things," he says. "Probably because you get to a maturity for which you do things for yourself and no longer for others."
Throughout our interview, by the way, the language barrier stood in the way of specific, example-driven responses, and extended discussions. But hopefully the comments give a decent idea of the attitude.
5. Make it personal with jewellery and accessories
Jewellery and other accessories make this core wardrobe more personal. Alessandro wears a lot of silver-turqoise jewellery and other bracelets, and of course has visible tattoos.
You don't have to like either, though, to appreciate the principle of expressing yourself in this kind of area. It might simply be your choice of watch, or one piece of jewellery that means a lot, but it's effective, less showy for being often hidden, and can be swapped or taken off between one outfit and another.
I particularly like the way Alessandro wears dress watches like his Patek golden ellipse with the denim elsewhere. It has the same effect as the loafers of adding a a finer, smarter element.
6. And experiment around the edges
I remembered Alessandro wearing quite a lot of unusual pieces – cowboy hats, bright-red parkas – but looking through the imagery, these are rare and usually worn with the versatile capsule set out above.
Even when there's something like a Hawaiian shirt in summer, it's sandwiched between the familiar jeans, loafers, white tee and army shirt.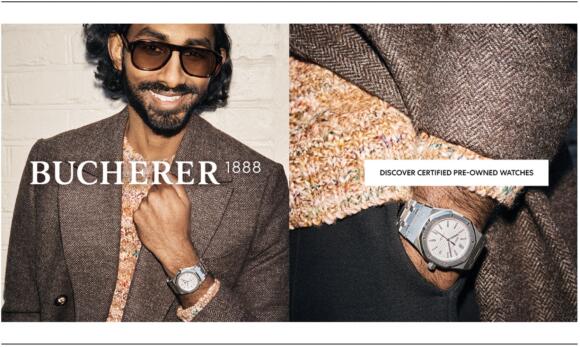 It's a lot easier to swap in a Buffalo-check overshirt or a camel polo coat when you know what's going on beneath is consistent and versatile.
"I never really decide the day before what to wear," says Alessandro. "Generally when I wake up in the morning, I don't even look if it's raining or there's sun, and I dress according to what at that moment makes me feel better."
Of course, Alessandro wears other things as well. His feed is full of exceptions. But there is a pretty consistent core, and the point is that core is easy and practical. It's a nice option for a casual equivalent to the navy blazer, grey trousers and white/blue shirts we're all familiar with from formal clothing.
I know one reader who, for his casual clothing, asks his local shop to just give him anything and everything Squarzi wears. I wouldn't go that far, but I can see why he finds it so appealing. It's rare for a casual wardrobe to look so good and yet usually so understated.
Top image and cowboy hat image, courtesy of Edward Green. All other images, from @alessandrosquarzi or @fortela_