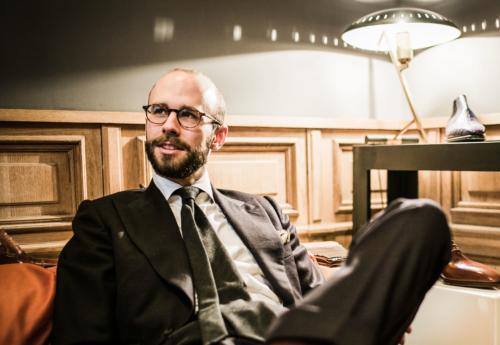 Conservative accessories are a great thing to master. First, because the acquisition of unusual clothing – such as cord suits or purple jackets – requires something effective to balance it. And second, because dressing extremely conservatively – but with variation in texture, perhaps – is sometimes the most stylish statement of all.
The most versatile for this purpose is navy. Twill, grenadine, cashmere, knit: each has its use and place. Second is black – particularly a black silk knit or a grenadine. Third place, for me, goes to charcoal. Not the mid-grey of Macclesfields or flecked cashmeres, but dark charcoal.
Charcoal is softer than either navy or black. It softens the appearance, and is therefore particularly good in an outfit that already contains a lot of contrast. But it is darker and less noticeable than grey. It is likely to sink, unnoticed, into the background. It will not be given a second thought. And thus its work is done.
Pictured above: a charcoal wool tie from Viola Milano brings Chittleborough & Morgan tailoring down to earth. Worn with a pale-blue shirt from Satriano Cinque and a deep-gold pocket square, in the Corthay atelier, Paris.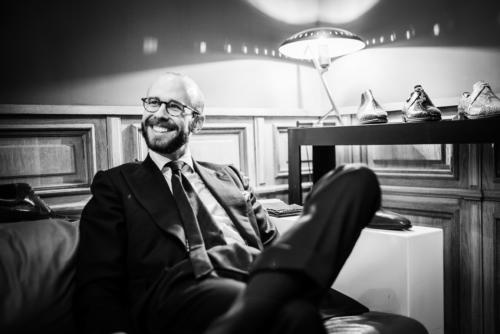 Photos: Luke Carby