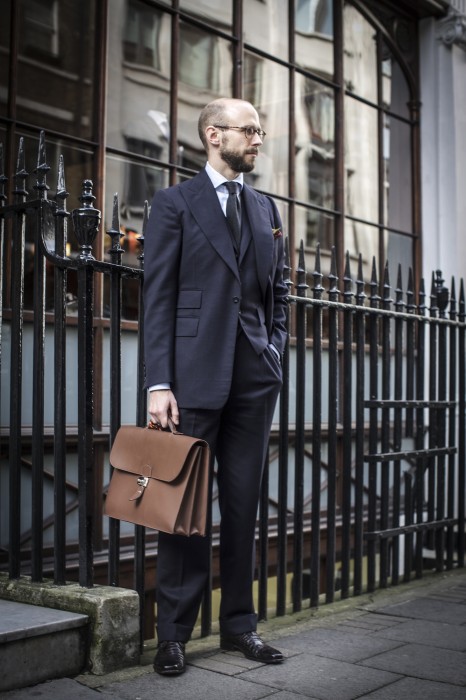 For those that were interested in the Chittleborough & Morgan suit I wrote about last week, here are some more images.
The photography was done by new online luxury magazine Essence, for whom I wrote a short piece on Anderson & Sheppard recently. Fortuitously, I happened to be wearing the C&M suit that day. You can read the article here.
Above, outside the Anderson & Sheppard shop and, below, shots in the cutting and fitting rooms with Ollie Trenchard. As per usual, I think almost nothing can be read into the photos about how the suit fits. But they are certainly illustrative of the style.
Shirt: Satriano Cinque. Charcoal cashmere tie: Panta Clothing. Wool/silk tie: Drake's. Alligator shoes: Lodger.
(All images should enlarge if clicked on, to just under the size of your window.)