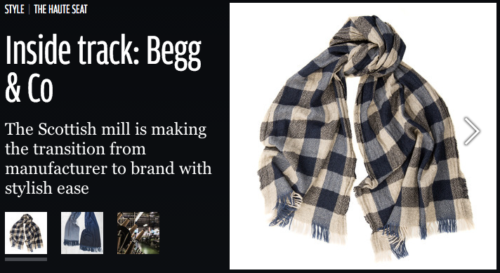 For those that follow my column for How to Spend It magazine (part of the Financial Times), there have been two articles in the past month – on Barbour and on Begg.
We've stuck with this format for almost 18 months now, as response has been so good among HTSI readers. It generally involves a first-person narrative, based off the kind of trips or craftsman interviews I tend to do, and gives a behind-the-scenes view of a new or growing brand.
The past serious for HTSI, a series of practical guides called 'How to Buy' can still be seen here on the site. For those that want a basic guide to purchasing a suit, a bag or a fountain pen, it remains a handy resource.