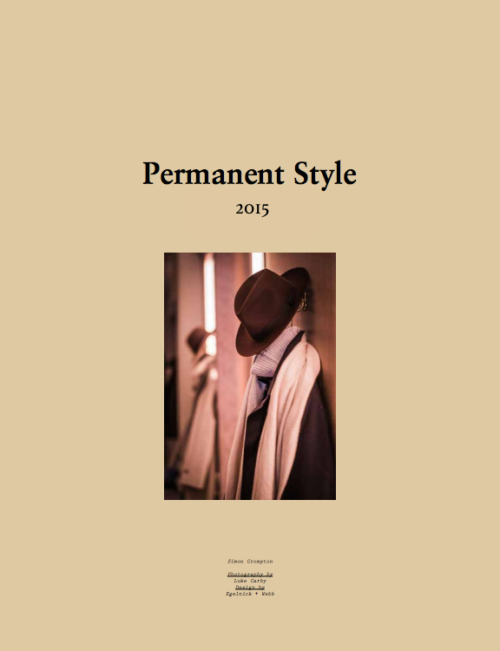 I'm delighted to say that our first hard copy of Permanent Style – containing the best of the site from the previous year – will be out at the end of next month.
The magazine-sized publication has been designed by London agency Egelnick & Webb, and gives particular emphasis to the wonderful photos Luke has taken over the past year. So often these shots are reduced in size and resolution on the site; this blows many of them up to full pages, enabling the reader to see all the detail of a denim cloth, a leather patina or a gas furnace.
Permanent Style 2015 is divided into five sections, representing the best of factory visits, style, bespoke projects, reader questions and ready-to-wear brands. Each contains a smattering of photos that never appeared on the website, along with explanatory captions.
It will be available to buy online, from outlets of the various brands, and from a handful of other shops around the world. If any other shops are interested in carrying copies, please email me at the usual address.
It's going to be a busy year for publishing, with the Thames & Hudson book out later in the year, and our British brands work soon after. It feels particularly nice, however, to be able to offer this more personal, more tactile edition of Permanent Style.
I hope you like it.
Update on outlets and pre-orders next month