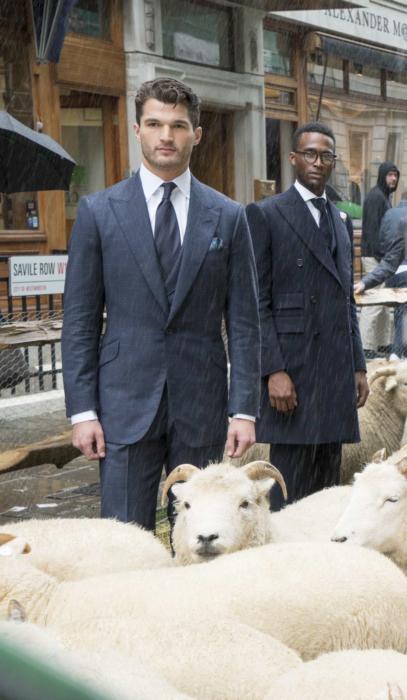 There's something so calming about walking on grass. Genteel even.
The second 'Sheep on the Row' day, which took place on Monday, was a lovely affair. Tailors strolling around on the turf, often with their model (wearing a bespoke creation) nearby for photo opportunities.
Shops on both sides stood open, often with staff standing outside watching the parade up and down. Many had invited customers inside, and were offering food and champagne.
Most wonderfully, two flocks of sheep were calmly parading themselves up and down. All it took was one of them to see something interesting at the other end of the pen, and everyone would follow him. Like sheep, basically.
It was raining sporadically, which was unfortunate, but then this is the weather than British tailoring and therefore all wool (Australian merino or not) has to deal with.
Pictured top: Graham Browne three-piece suit in Zegna checked worsted, and Chittleborough & Morgan top coat in Loro Piana cloth.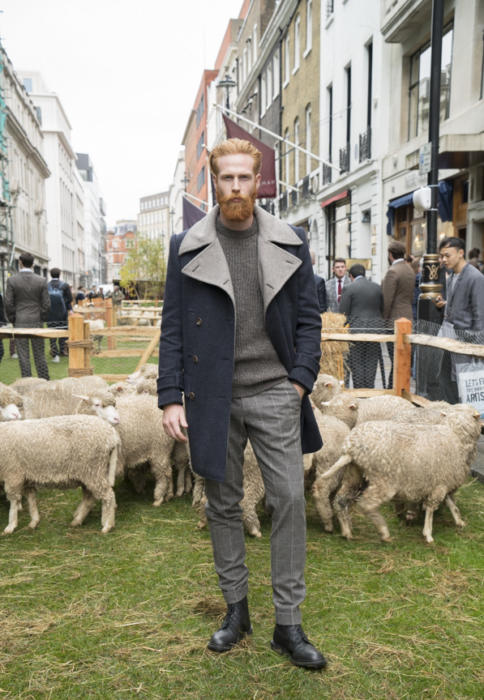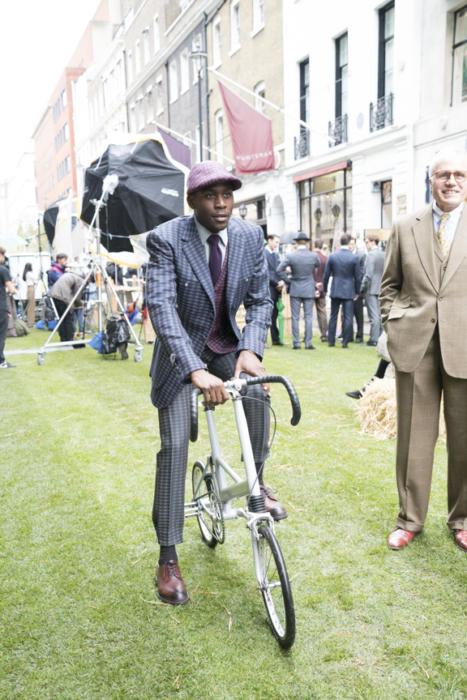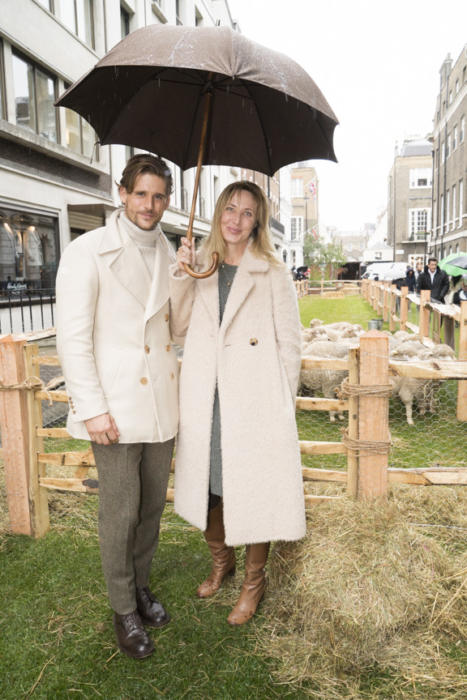 The event was all in aid of the Campaign for Wool, supported by HRH The Prince of Wales.
The Prince commented: "I sometimes think that too many people have forgotten – or perhaps they never even realised in the first place – that wool is one of the most beautiful, ecological and sustainable natural fibres in the world…it fills me with dismay when we overlook it. It horrifies me, for example, to learn that only 1.3% of clothes today are made from wool, when 60% are made from synthetic materials."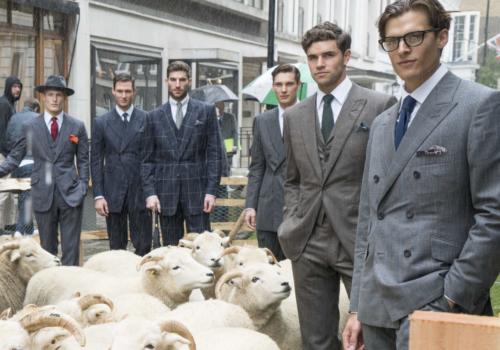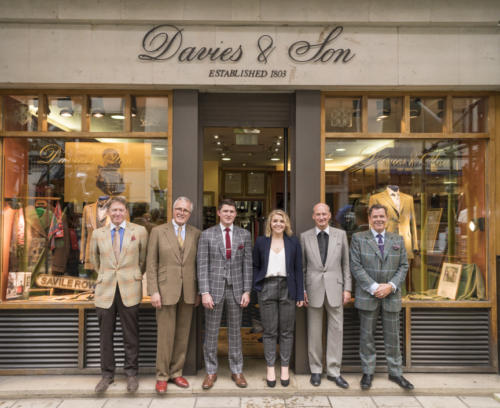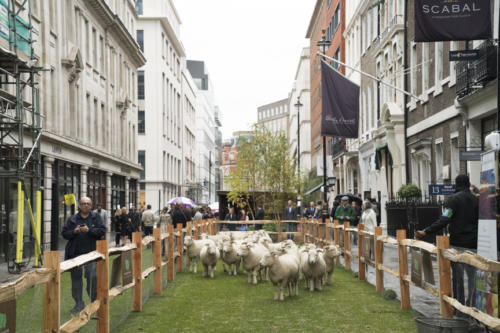 Photos: Guy Hills of Dashing Tweeds