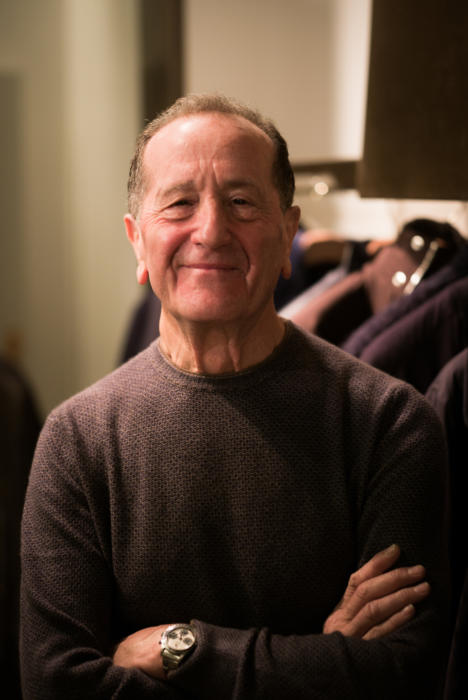 France is blessed with some of the finest makers of leather jackets in the world.
There are very few around Europe that retain their own manufacturing; and of those, most are low-volume makers that stand out for their traditional production methods – like Aero in Scotland or Chapal in Paris. Their strength is quality and authenticity, rather than contemporary design.
Most of the rest are big brands. And while one or two have their own production, such as Zilli in Lyon, they are still brands, with sizeable marketing budgets and real estate to support. Which is one reason I like Paris-based manufacturer Seraphin.
Seraphin – rather like Begg scarves, or Drake's ties – is a top-end name that also makes for most of the top-end luxury brands. Over the years I've learnt to like makers with such a mix. It tends to mean they produce to the very highest quality, but with rather subtler, less trend-driven designs and better value for money.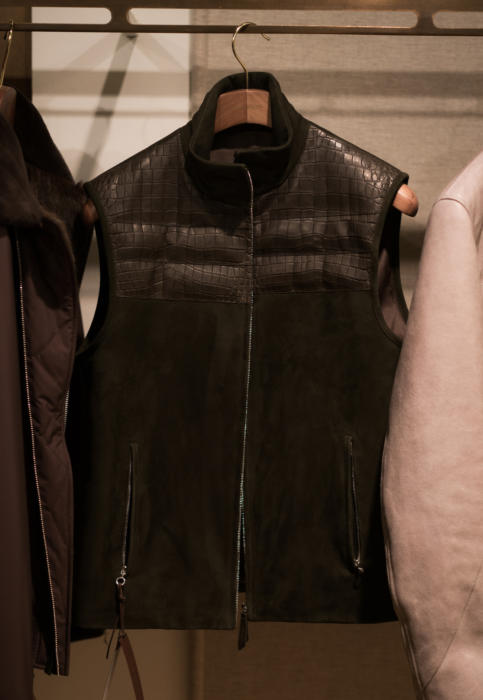 I had time to sit down with Seraphin's founder, Henri-Georges Zaks (pictured top), back in January, and it was immediately apparent that this was a lover of product, of the smooth ripple of one leather and the spongey body of another, rather than a designer.
We began looking at a grey-leather blouson, but quickly zoomed in on the details, like the cones of leather used to tip the pull-cords on the hood. Or the fine-cut buttonholes on a tightening strap.
"It is these things that always make me excited, and the ability to create new techniques with new leathers," Zaks commented. "Every skin – from elk to Eritrean lamb – has its own peculiarities and allows you to work it in different ways."
That might seem an obvious thing to say, until you see the full range on offer. Not just the butter-soft blousons and hulking shearlings you expect from any luxury line, but also leathers that feel like flannel, leathers than feel like worsted, and light-as-air versions that look like they'd pack away in your overcoat pocket.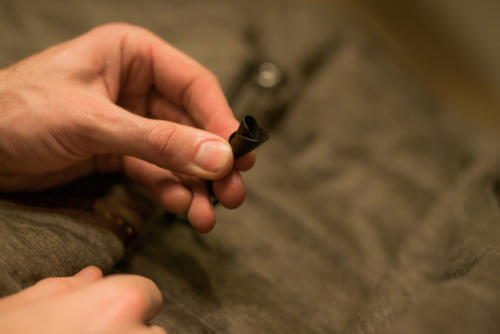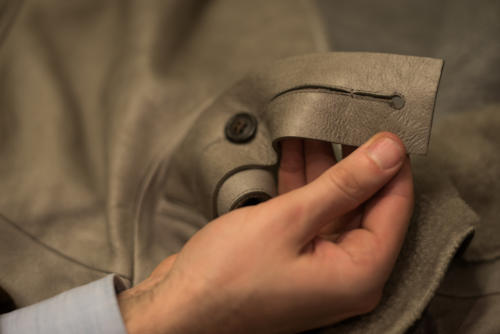 Aesthetically, Zaks tends towards the darker, sophisticated colours we play with in our tailoring accessories. Burgundies and bottle greens, alongside tans and browns. There's a lot of black, but you'd expect that from a man so into his motorbikes (many jackets are cut an inch or two longer in the back, to make them more practical on the bike).
The only things not to my taste tend to be the more exotic skins or treatments. Crocodile, for instance, or a tie-dyed leather that was on display in January. I appreciate the technique, but the subtle luxury appeals more.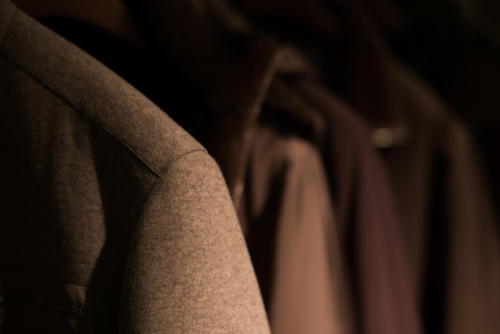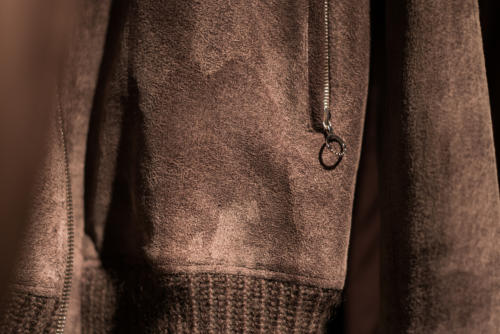 Although Seraphin has been expanding into non-leather products (notably cashmeres and water-resistant nylons), it still makes everything itself along the Canal St. Martin in Paris. There are 74 people working in the atelier, in what is a traditional area for leather work in the city.
Interesting, 70% of the production is for its own brand – which shows how small its total output is, for itself and its third-party clients. Seraphin itself is stocked in department stores in Japan, Russia and the US, but only one or two stores in London, such as the soon-to-be-reopened Connolly on Clifford Street.
Seraphin's leather jackets tend to start around 2500- 3000. I'd also highly recommend their cashmere range, however, which has a mix of simplicity and modernity rarely found at other brands.
Seraphin used to be more of an insider's secret. While it has become higher profile in recent years, it is still sufficiently unknown to suit readers that like to buy the highest quality under-the-radar.