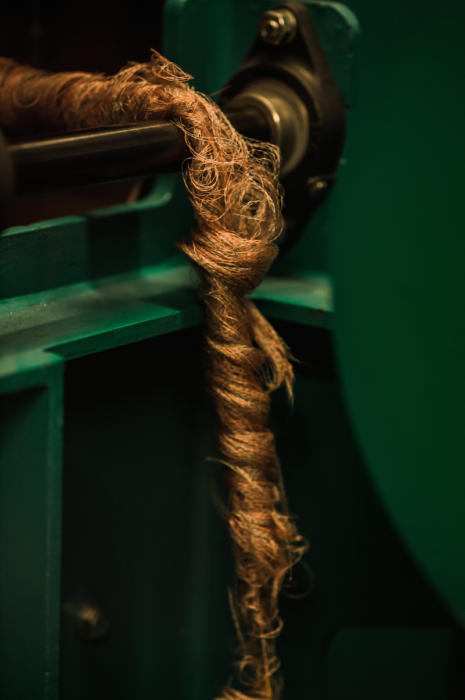 Begg & Co is not in the most prepossessing location. Ayr is far from a glamorous location anyway, but the factory itself is down a side street, opposite several blocks of council flats.
Still, that's often the way with British factories. Mackintosh is in the middle of an industrial estate, as is Turnbull & Asser. Only the really old outfits (such as Robert Noble) get away with prime locations.
Inside, Begg is also a weaving factory much like the others we have reported here – Loro Piana, Pennine, Vitale Barberis and so on. There are the same, or very similar, spinning machines, warping machines and weaving machines: all large, all fast, all noisy.


But there are one or two processes that are unique to Begg. And overall, it was interesting to see a weaving facility (the only one at this scale) that focuses solely on scarves.
One of those processes is the milling that we showed in the video last week. It's one of the stages that goes into the 'ripple' finish that is quite distinctive of Begg. It's a finish that's often used on luxury scarves, and personally I've never liked it, but actually the Begg version is very handsome: subtler and wavier. Worth a look the next time you see a Begg scarf up close.
Another process worth highlighting is the way the ultralight 'Wispy' scarves are woven. The cashmere is so fine (five miles go into every scarf) that it would normally snap in the weaving machines. But Begg use a patented process to combine the yarn with Keralon, a synthetic material that strengthens it, and then dissolves when the cloth is washed.


Not many people knew the name Begg five years ago. It was a top-end manufacturer, but virtually all for third parties. It made for some of the top couture houses in the world (those we respect for quality, importantly) but other than that just had a small label called Alex Begg.
Like many of the best makes (Drake's, Bresciani etc) the company decided it wanted to launch its own brand, and so created Begg & Co, with new branding and new collections – the men's by Michael Drake.
The first collection was shown here on Permanent Style, and it was interesting the two directions this took. One was to expand the range of male colours available, into some much more interesting, muted tones. It also applied these tones to ranges such as the lightweights and the Nuance, which had just been seen as women's lines before.


The other direction was to create more casual scarves, specifically by washing them after they had been finished. This was the idea of Ann Ryley, who joined four years ago (from Drake's).
Any woven product goes through rounds of washing (wet finishing) in order to soften it. This leads to a rather bedraggled effect, which is carefully ironed out through several rounds of dry finishing.
Taking that beautifully pressed product and washing it all over again puzzled many in the factory. But the slightly distressed result – particularly the washed Kishorn – has proved extremely popular.
"It was rather contrary to the traditions of the company, which had always been driving towards that perfect, silky finish," says Ann. "But its success has made people realise the need in the market for a more relaxed, informal product."
This is exactly how I wear it: a washed Kishorn is ideal for a leather jacket at the weekend, while the regular Kishorn is more formal and suits a cashmere overcoat during the week.
Begg looks like it has a bright future ahead of it, with a lot of support from parent company Lindengruppen and £2.5 million of investment in new machinery last year alone. It'll be interesting to see what they come up with next.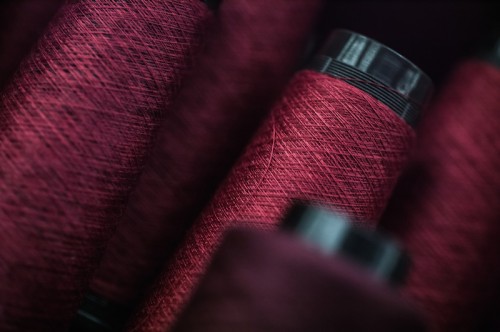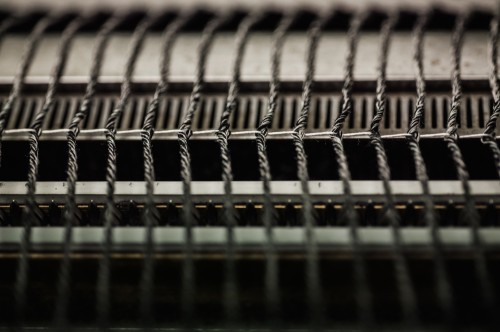 Photos: Luke Carby