Following my post two weeks ago on what I pack for travel, a reader asked about non-clothing items - electronics, toiletries and so on.
So here are a few of my favourite things, which will certainly be going on holiday this summer.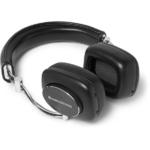 1 Bower & Wilkins P7 wireless headphones
A reader picked up on these on Instagram. I've had them about a year, and at this point they are one of the joys of travelling.
I can rarely be bothered to carry over-the-ear headphones day to day, and they are rather bulky for a sharp, tailored outfit. But travel makes it worthwhile. The sound quality is superb and the styling simple and refined.
2 BeoPlay A1 Bluetooth speaker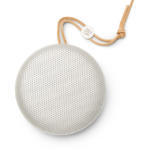 Similar love of the performance and style, but slightly different use case: A few months ago I swore I'd never travel for long periods again without a speaker.
Being able to play Radio 4 in the morning and music in the evening is the best way to feel at home, and forget you're away, alone.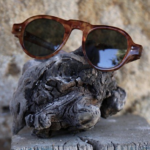 3 Starsky sunglasses by EB Meyrowitz
Never quite right with a suit, but my perfect sunglasses with casual clothing.
Beautifully made, a subtle but distinctive style and - it turns out - now quite fashionable. Everyone is bringing out straight-topped eyewear.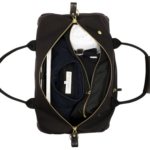 4 Bennett Winch commuter holdall, black
I have two Bennett Winch holdalls - a Weekender in green, with brown leather trim, and a Commuter in black.
Much to my surprise it is the latter I prefer and use more often. The size of the weekender is attractive but makes it rather heavy if full; the commuter is often a better size. And although I like the way the brown leather is ageing, I prefer the sleek and simple effect of the black.
Again, this was a question from a reader. I've had this for just over a year and it still has that distinctive, smoky smell of the Russian-reindeer hide - the same as my double-monk shoes, and a scent that has now permeated by bathroom cupboard.
The make isn't amazing, but it's worth it for the smell alone.
An absolute luxury, but as with music, familiar toiletries are something that make me feel at home when travelling. Aesop's quality and fragrances both appeal, and when I can afford it, they are my go-to.
My current favourite fragrance, an original version of the classic citrus scent.
Great for summer, although I must get a travel vaporiser to avoid lugging the whole bottle around.
8 Alvaro 'Alberto' leather sandals
I rarely wear sandals, but when you're on holiday it's so useful to have something to slip on and off to walk down to the pool - a step down in lazy from an espadrille.
I received these recently as a present and, although expensive, they do fit and perfectly beautifully. Nice leather and sole, though glued not stitched.
Other than these, I'll be taking a lot of novels, a few back issues of the New York Review of Books, plus a notebook and my Perfect Pencil. Nice for notes as well as the odd sketch.
I can't wait.