I finally got around to putting together a Christmas gift guide for this year, which I know many readers have asked about (and like forwarding directly to their wives).
I have deliberately not included either Permanent Style products here, or those from the pop-up shop.
This is both to make the commercial relationship clear (ie, there isn't one), and because the pop-up and PS things have had enough coverage elsewhere.
I have also included a mix of non-clothing items: a few homewares and pieces of stationery think I think share values of craft and understated style with clothing on PS.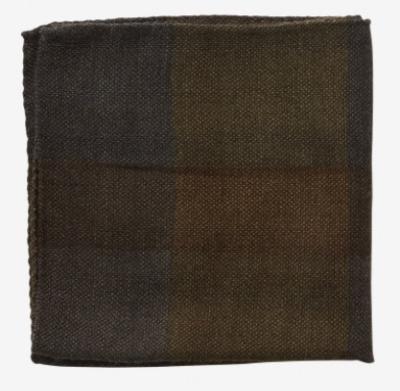 1 Anglo-Italian pocket squares
£45
For the man in the office that wants to dress up without looking out of place, a dark-toned pocket square can be a nice, subtle addition to an outfit.
This is something I have covered more than once before, and for that please forgive me.
But the Anglo-Italian hanks, in dark and harmonious block colours, deserve a place on this list for answering that need so perfectly.
£270
Among my favourite pieces from Connolly this Autumn/Winter were navy and natural-coloured wool vests.
I used to have one in a similar style from Albam years ago, and found it endlessly useful. The style has a short shawl-collar, zip front and a drop back, and would usually be worn like a gilet - perhaps over a shirt but more often over other knitwear.
As with many other pieces, Connolly is set apart from designer brands by its love and understanding of traditional cloth - in this case a hardy but lightweight lambswool.
I'd recommend their over-sized herringbone coat on the same basis (blend of modern design and traditional materials) but at £1300 it is too expensive for a gift guide (if still good value for money).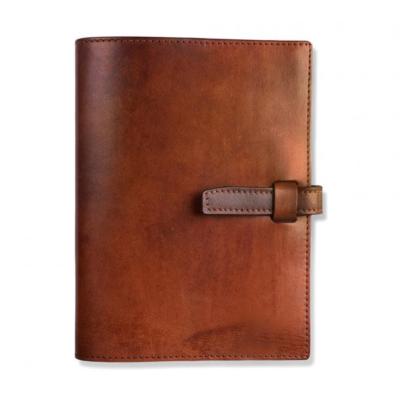 3 Tanner Bates oak bark-tanned notebook
£165
From J&FJ Baker, the last remaining oak-bark English tannery, which supplies leather soles to all the Northamption shoemakers we love.
A notebook cover that can be polished and will look increasingly good with age. And inserts that are refillable, to allow it to be used for all those years.
Offered by a site called Waremakers, which resells a nicely curated selection of accessories, bags and homewares.
£99
I recently bought a Fridja clothes steamer to give all my linen tailoring a blast of steam before putting them away for the winter. I've tried a couple of other steamers, but was impressed by the value of the Fridja, as well as the series of online instructional videos.
The only thing it can't quite deliver on is pressing creases into trousers, as the clip-on attachment can't press the material hard enough - especially on anything other than lightweight worsted.
Although I bought the stand-up f1000 (£99), I also tried the portable f10, which is just as powerful - it just needs to be refilled more often.
£155
An enormous amount of money to pay for a tin to keep your tea in, but it might be the homeware piece that gives me the most pleasure.
I use mine every morning, to spoon out the coffee into a stovetop espresso maker. The patina it now has, and the beautiful hand-created functionality of the airtight fit, are lovely.
Of course, it helps that Jamie and I visited them in Japan, and saw it being done first-hand.
Available at Postcard Teas in Mayfair, as well as the Margaret Howell store on Wigmore Street, which is a great gift destination for anyone that likes mid-century wares, books and furniture.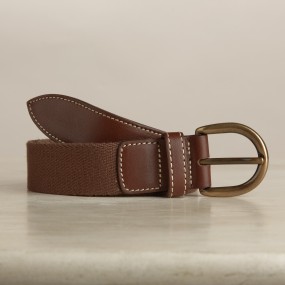 6 Anderson & Sheppard webbing belt
£95
I rarely wear a belt, but when I do it tends to be something simple and functional, such as brown woven-leather or brown webbing with a veg-tanned leather section at the front, as here.
I'm so used to having the infinite adjustability of side straps that I tend towards styles like these that aren't restricted to just a few widely spaced holes.
And the metal must be brass, which will tarnish and age as well as the leather it fastens.
7 Private White VC merino T-shirt
£99
A lovely, if indulgent, thing for the colder months.
Cotton/cashmere T-shirts that aren't too floppy and shapeless, and have enough cotton to be worn like a normal T-shirt, are hard to find.
I have one from Private White and wear it under shawl-collar cardigans and as an occasional pyjama top.
The plain cotton-jersey versions are also worth trying.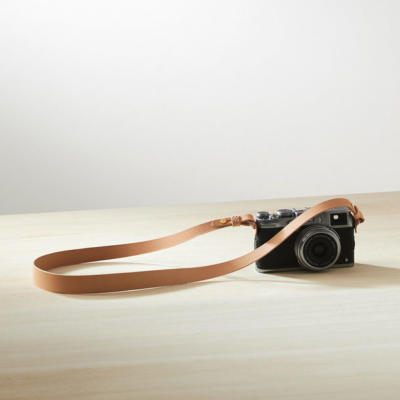 8 Field Day leather camera strap
£71.60
A nice, functional camera strap in a natural-coloured leather that darkens quickly with use.
I wouldn't use something this unpadded for a big SLR, but for a compact-system camera around the neck, it works very well.
Again, nice to have nice leather too.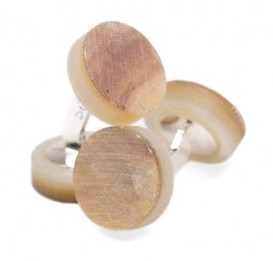 9 Samuel Gassman reversed mother-of-pearl cufflinks
$116 (on sale at time of writing)
Samuel is a true French obsessive, with all the craziness and perfectionism that goes with it.
Self taught, he often brings a completely fresh eye to his designs - such as here, where he deliberately uses the reverse of the mother-of-pearl shell to highlight the subtle, perhaps more rustic texture of its underside.
As with many cufflink makers, some of Samuel's designs are a little too 'fun' for me, but I like these particularly. Also beautifully made, in the short silver bar and setting.
£30-£45
I met potter May Tremain at the pop-up store recently.
Her husband is a reader of the blog and they came by the show me some of her work.
May's wabi-sabi philosophy chimed with me immediately, as I did a lot of studying around Japanese crafts and concepts when I travelled there last year.
The unfinished look won't be for everyone, but if you do like it, I recommend the mugs and black rough/polished bowls.
There is a little stock in the studio but most things are made to order.