Watch Caps back in stock – in navy and cream
I'm pleased to say the Permanent Style watch caps are finally available again - on the shop site - after some delays.
There are two colours: a slightly darker navy than last time, which I feel is more sartorial and suited to tailoring; and a cream to replace the grey, so those that ordered both last time have one new option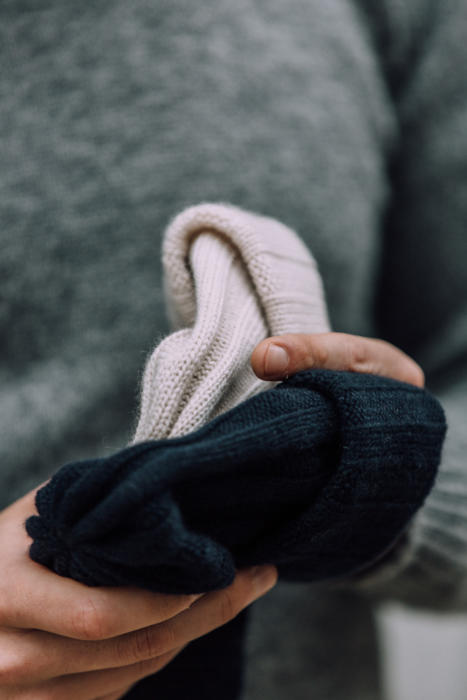 The nice thing about cream, for me, is its versatility.
Just like cream trousers, a cream hat goes with every other colour, from smart greys and navy to casual browns and greens.
I'm wearing it here with my Armoury x Real McCoy's horsehide jacket, but it looks equally good with my navy Cifonelli overcoat, for example.
It's also quite a de-saturated cream, almost off-white, which I find makes it feel a little more casual and not as luxe.
For those not familiar with the story, this hat re-creates the design of a pair I bought at a small shop in Naples years ago.
They're smaller than other cashmere beanies, which means they can sit higher on the head and look smarter as a result.
Personally I find most cashmere hats like this are too big, covering the whole head from neck to eyebrows. That's warmer, but looks very casual and ill-suited to tailoring.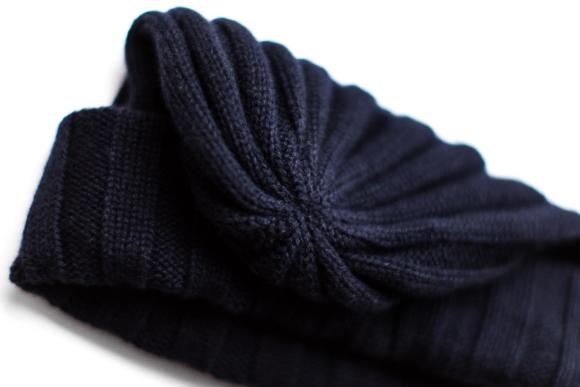 These, by contrast, look great with a sharp overcoat - which is particularly useful for those that don't like wearing brimmed hats or a flat cap.
So while the hats are made for us by Johnston's in Scotland, the shape and make is unique. (For all those readers asking about alternatives recently.)
Among the make points are tighter knitting and flatter pressing, both of which emphasise the clean look.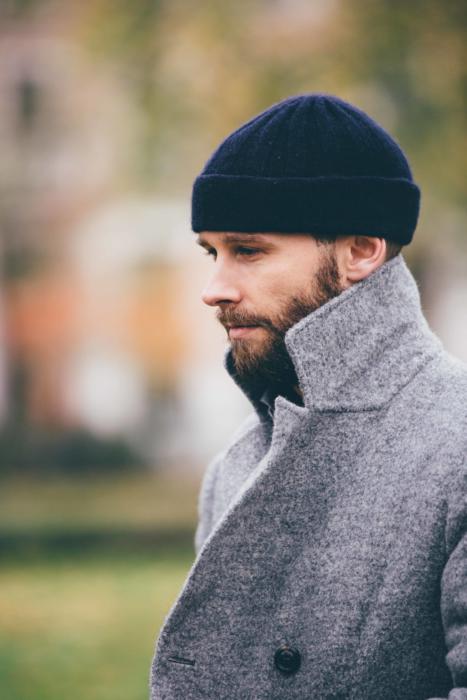 You can read the full back story on the original launch post here.
The style is one I shamelessly stole from certain Japanese gentlemen, but found hard to replicate with any other hats. Hence the spur for the collaboration.
The look means wearing the hat low on the front of the head, but then almost horizontal to the back. It's something you see more with wool hats from workwear brands - hence the watch-cap reference.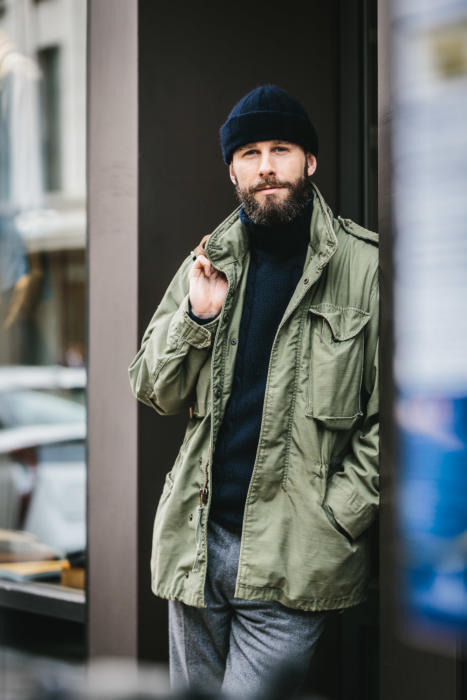 You can, of course, wear it any way you want though.
Jamie (Ferguson, photographer) wears his PS Watch Cap pushed way back on the head (below).
I find this too casual for what I wear, and seems to really emphasise my baldness for some reason - not a problem Jamie has.
Interestingly, though, Jamie also says he finds most hats too big, and ill-suited to wearing in this style as well.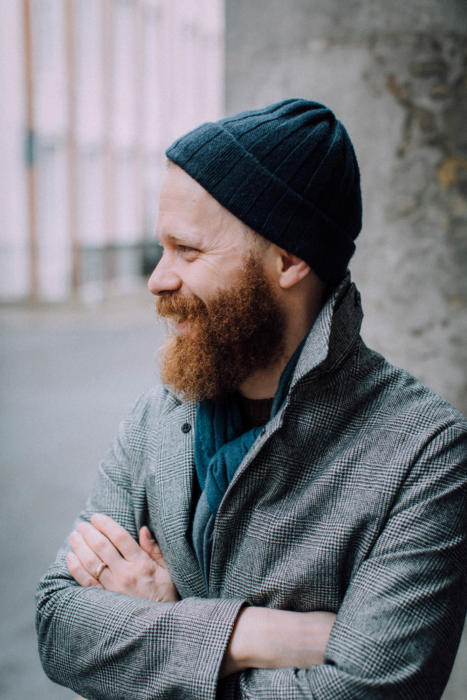 Another small design aspect of the hats is that we fold them up, twice, and sew them down in this position. It replicates something I did by hand with my original pair.
The hats cost £65 (ex-VAT) and are available on the shop site now - shipping immediately.
Photography: Jamie Ferguson (and me, of Jamie)