As promised last year, the Permanent Style watch cap is finally available - it's on the PS store, price £69 plus VAT, in navy or grey.
It's a collaboration I've been building to for a long time.
As far back as 2014, I bought a cashmere watch cap in a little store in Naples, and quickly became addicted to it.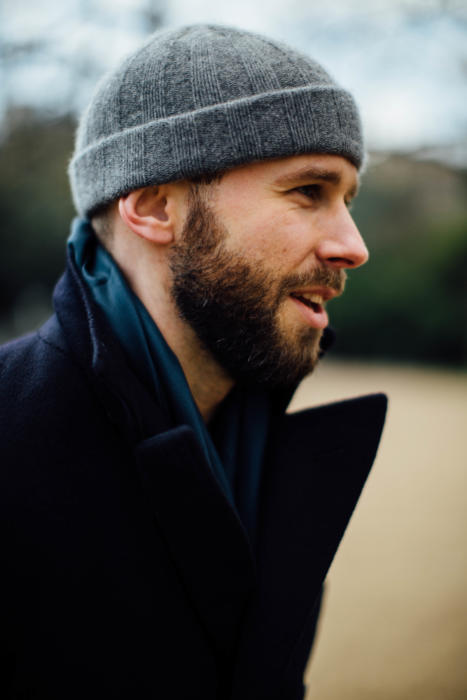 The key things I liked about it were the close fit and small size.
Most such hats are big - designed to fit from your forehead to your neck, and completely cover your ears.
That's quite practical, but it's hardly a dressy look.
I liked the occasional Japanese gentleman I had seen wearing one that ran in a horizontal line from the forehead to the back of the head.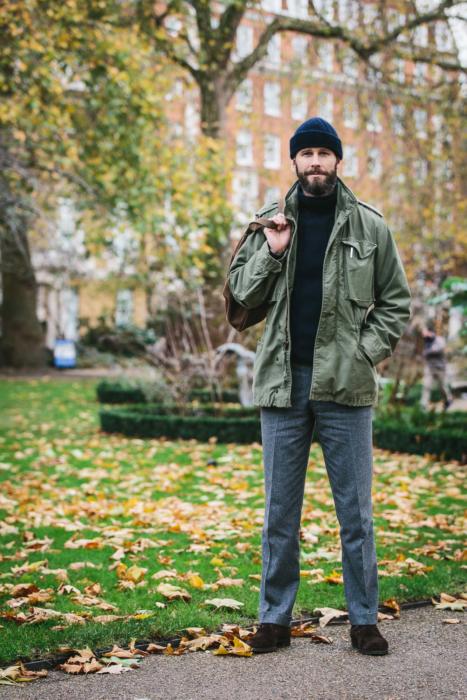 Perhaps it subconsciously echoed the line of a fedora or trilby; perhaps it was just neater that way.
Whatever the reason, a hat worn this way looked smart enough to wear with a bespoke overcoat, and subtly subvert its formality.
Tailor Elia Caliendo eventually pointed me to a shop in Naples I could get one, and I quickly asked him to get me one in navy as well as grey.
I wore them constantly - as the photos in the post, from various shoots over the years, attest.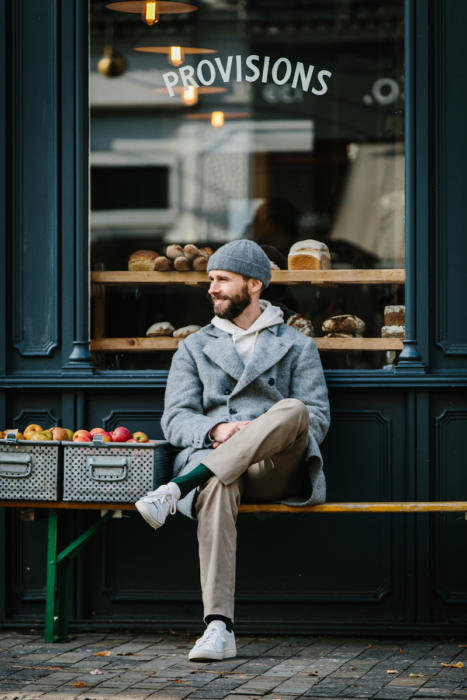 The shop in Naples is now closed, but I thought it would be the perfect thing to do as a collaboration, given how often I wear one.
So last year I began talking to Johnstons of Elgin about reproducing it, and a couple of samples later, we had it perfected.
Johnstons initially made it too big and bulky - again, like most such hats in the market. We changed to a finer yarn and a flatter knit, and produced something that sits much closer to the head.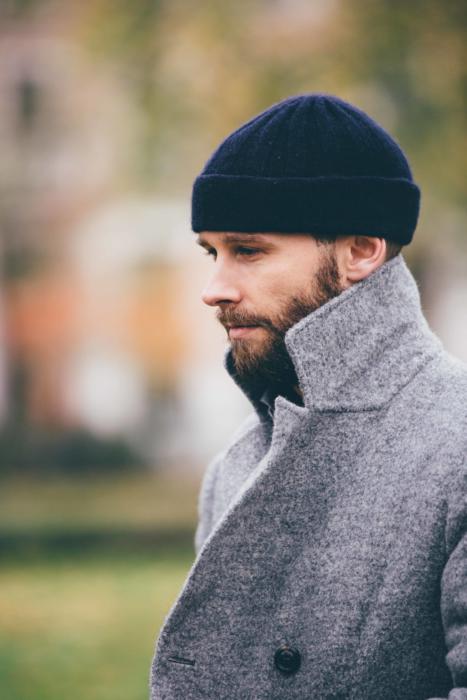 Watch caps traditionally sit closer to the head like this, which is why I've called it a watch cap rather than a beanie. Beanie also tends to be a much broader term, including versions made out of sewn panels and much else.
The only sewing involved in this version from Johnstons is a hand stitch in the very top, and two tack stitches on either side.
Those tack stitches secure the material at the point it is rolled back. It's rolled twice to just the right height, and as I always found it annoying the way mine would unroll, I decided to tack it down.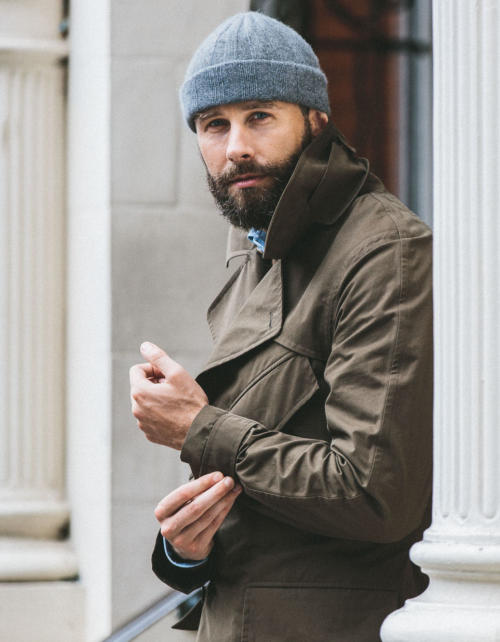 The cap is made from 100% cashmere, in the Johnstons factory in Scotland.
It only comes in one size, but such is the softness of the cashmere and pliability of the weave that I've yet to find anyone it doesn't fit well - from my size 60 head to a friend's size 54.
In terms of colours, I find the navy the smartest but the grey the most versatile. I wear both regularly. (I actually now have four - two in the office and two at home!)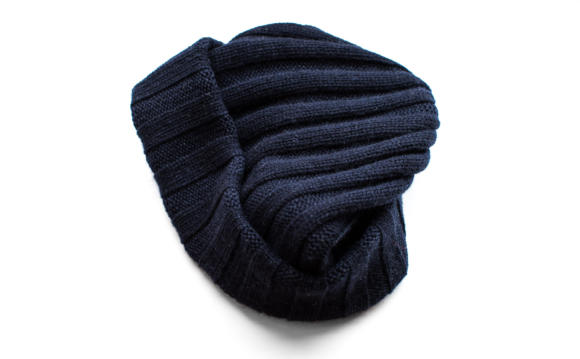 Over time I find the cap flattens and softens somewhat, becoming closer to the head.
It can be washed like any cashmere knitwear, and when washed gets a little of that thickness back.
An interesting style point is that Jamie [Ferguson] wears his watch caps/beanies on the back of his head, slightly to one side.
This is a more casual, street look and not for me, but he finds the PS watch cap works particularly well for that style too - as you want it to be as small as possible.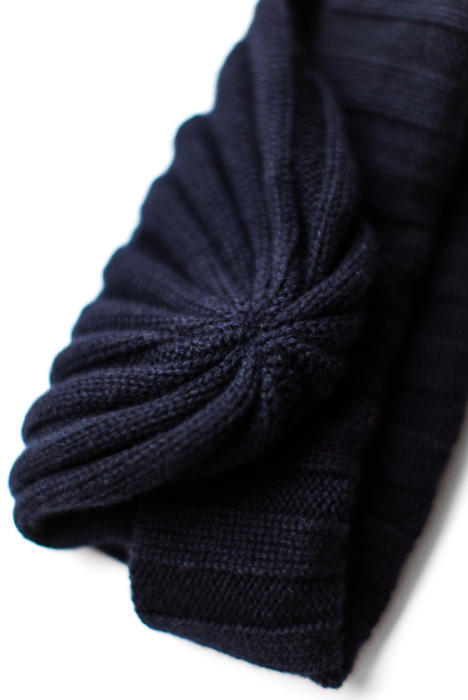 I'm sure the caps will go quickly, as we only have 50 in each colour, but there will be another run later in the year.
As always, I hope you like them and do let me know any feedback and thoughts.
Available on the store now.
Photography: Jamie Ferguson @jkf_man