Video: How to pack a suitcase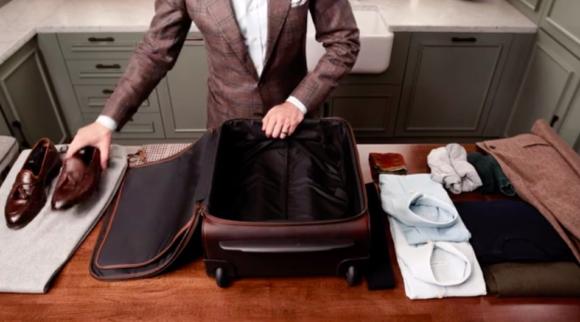 For most people, the main problem with packing is fitting everything in. If you're carrying a suit, however, you're also faced with the trickier problem of avoiding creasing.
I've long used a technique that involves wrapping jackets and trousers around things in the suitcase, to avoid hard folds.
It's not complicated, but it's also not easy to explain in words. Also not easy to describe is to how to fold a jacket inside out - again to avoid creases, but also to expose the lining of the jacket (which can be replaced) rather than the exterior cloth.
So I decided to create this short video demonstrating these points, as well as a few other little pieces of advice.
Among key points mentioned are:
Put travel shoe tress inside your shoes; or failing that, socks and underwear
Turn shoe bags inside out to avoid seams scratching the patina
Pack heavy items like shoes at the sides of the case
Turn a jacket inside out, to avoid any damage to the outside
Place it half inside the case, to fold around everything else at the end
Do the same with trousers, protruding from the opposite side of the case
Fold shirts simply in thirds; don't bother with stiffening collar bands
Carry a thin sweater and scarf to help deal with fluctuations in weather
Carry a tie and handkerchief to deal with different events
Fold a tie simply into quarters - or place inside a cardboard slip case if delicate
Thank you to Tusting bags for supporting the video and supplying the bags shown.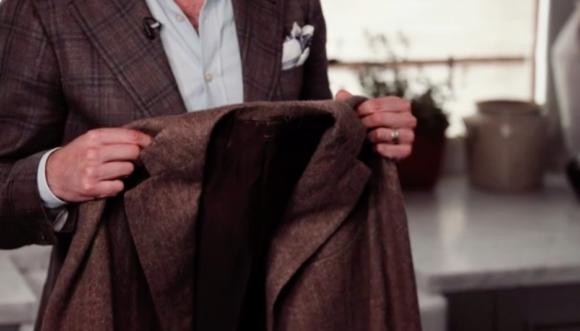 You can see more videos in this practical series here:
In the video I am wearing:
And I am packing:
Belgravia loafers by Edward Green
Jacket by Eduardo de Simone in vintage cashmere
Trousers from Cerrato in Fox Brothers flannel
Shirts in 'Everyday Denim' and Thomas Mason Indiolino
'Finest Knitwear; from Permanent Style
Cashmere scarf from Begg & Co
Wool knit tie from Bigi via Trunk Clothiers
Drake's wool/silk handkerchief