Video: How a jacket should fit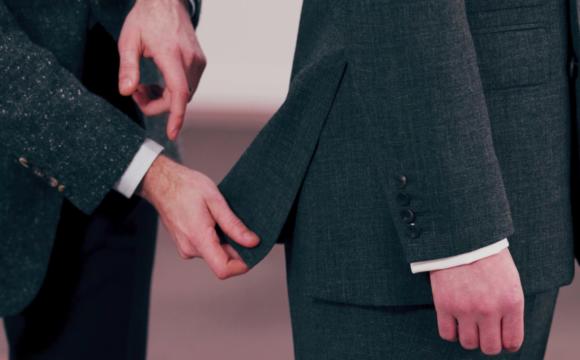 This is the first in a series of three videos in which I look at how a jacket should fit.
In this first one, we cover the basics around the jacket - front, back and side. It's a useful summary of the main points, and applies as much to a high-street ready-made suit as to a bespoke one.
In all three, Charlie from Henry Poole kindly agreed to be our guinea pig, allowing me to point our various aspects of fit on his suit. Helpfully, his suit is also in SpringRam cloth from Harrison's, who sponsored this mini-series.
All the other tailoring in the background of the video is also by Henry Poole, using Harrison's cloth.
In summary in the video, we cover:
The shoulders, which should end around the point of your shoulder bone. They can be bigger or smaller, depending on style, as long as that doesn't mean the end is falling away, or the sleeve pulling
The front should be clean on both sides, not one side higher or lower than the other, which would cause one side to buckle
The armhole should be high, as it allows your arms to move more easily, but not so high that you push down on the cloth and causing it to fold
There should be no pulling at the waist, most clearly seen by wrinkles running outwards from the waist button
The collar should sit cleanly on the back of the neck: not sitting away from the shirt, but also not too right, which can cause a wrinkle below the collar as the neck pushes down on it
The sleeve pitch should be angled correctly, so there are no wrinkles, and the sleeve is cleaner if move your arm forward or back
Sleeve length is a matter of preference, but you would usually show a quarter to a half an inch of shirt cuff
The vents should be closed, not showing any gap. (And please, if there are basting stitches, take them out. And tell other people!)
The back should be relatively clean, though there should usually be a little excess below the armhole, otherwise you won't be able to raise your arms. (This will be covered in an upcoming video in the series, looking at fit and comfort.)
And lastly length - partly a matter of style, and we'll also look at this in more detail in an upcoming video - but covering the seat (the bottom) is a good place to start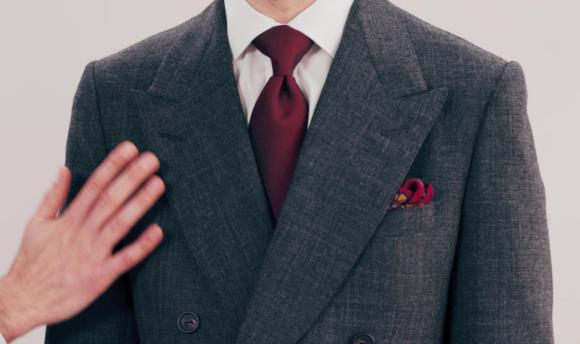 Other practical videos we've produced are (also all on the YouTube channel):