Blackhorse Lane made-to-measure jeans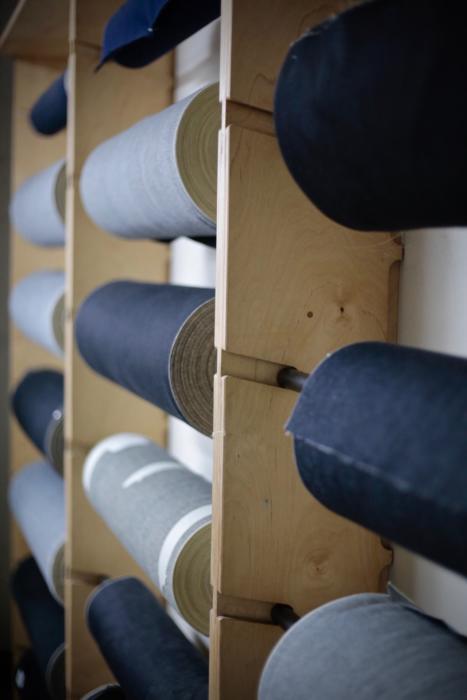 About two years ago, I started a process helping Blackhorse Lane set up a made-to-measure system for their jeans.
Some PS readers took part in an early trial, which mostly went well, but several things - particularly Covid - consistently got in the way. I'm pleased to say that now with shops open again, the service has finally launched.
From the outset, my advice was not to offer a full bespoke service. Yes, offerings like Lot No.1 at Levi's are great, where you're largely starting from scratch and can invent almost anything.
But what Blackhorse Lane really needed, and its customers said they wanted, was a reliable way to get jeans that fit them better. Not to design something original.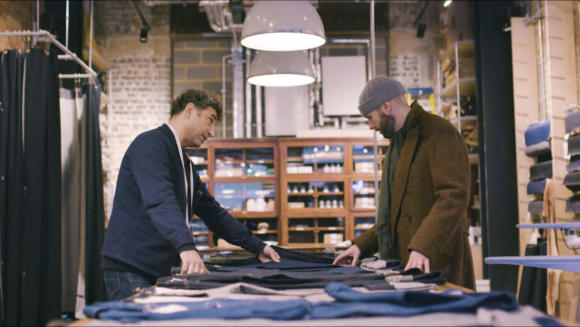 The way to get this reliability, I felt, was to start with the jeans Blackhorse Lane already sells, and then tweak them.
BHL already offers most shapes, rises and sizes as part of its collection. So a customer that comes into the shop can try several rises and find one that's very close to what they want. They can do the same with the width of the leg, as well as the amount it tapers, and therefore the opening at the hem.
They can effectively put together the fit and style they want from everything that's on offer - and make minor adjustments where necessary.
The shop (in Coal Drops Yard, King's Cross) also has a huge range of denim on display. So you can pick your material from a made-up pair of jeans as well, rather than a swatch.
All this should help bring the customer's expectations and the final result closer together. And therefore make it more likely the customer will go away happy.
(It always surprises me when an MTO or MTM service doesn't have a big range to try on, like this. They should really invest in one, and learn from examples of companies like Stoffa - who will usually have every model, cloth and size on display, even if not your particular combination.)
As part of the final test for this Blackhorse Lane service, I had a pair made which were then featured in the marketing video above.
We started with my favourite style, the NW1. Size 32 fits me on the hips and seat, while a 31 is perfect in the waist. So we used the 32 as the model, and matched the waist from a 31. We also raised the front rise a tiny bit, around a centimetre.
I liked the leg line, which tapers slightly but is fairly straight from the knee down. However I was interested in trying it a touch wider. So we added 1cm to the width, mindful that it would be easy to remove that later (but impossible to add it).
And then we chose the denim. I wanted to try the brighter blue of the Turkish organic denim, particularly having seen how it faded on another customer's pair. (Having more such jeans on display is another thing I'm encouraging BHL to do - adding yet one more area of predictability.)
The final jeans were great. A tiny bit tighter in the hips than my other NW1s because of the denim, but everything else exactly as expected.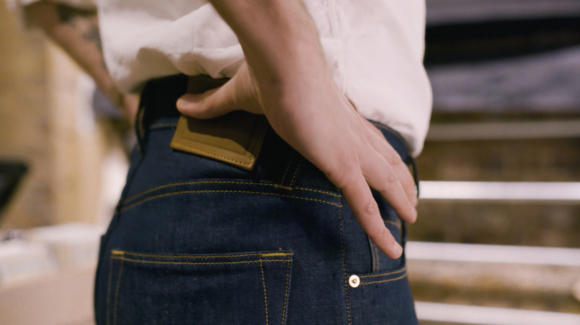 The service costs £450, with a surcharge of £50 for some rare denims. Once the personal pattern is created, any subsequent pairs are £375.
This is still obviously expensive, but it's not much more than other premium, ready-made denim, and it's not hard to make a decent cost-per-wear case for great jeans.
The process involves an initial appointment in the store, where models are tried on, adjustments agreed, and the order placed. Usually this is with Lilly who is the pattern cutter at the factory (shown below).
She makes the unique pattern at the factory in Walthamstow, the jeans are put together, and after three weeks there is a second appointment where they are hemmed (while you wait) to the length preferred. You then walk away with them.
Currently the service is only offered in store, in person. Repeat customers could potentially be serviced online, but given the whole experience is centred around trying everything in-store - and the predictability that results - it doesn't make sense to do it remotely while possible.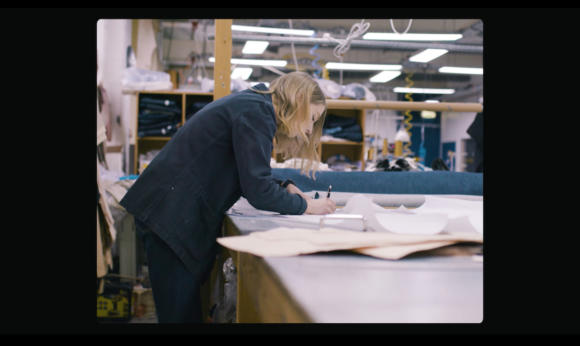 Note that you can also request some style changes to the jeans, such as different threads or rivets, a zip fly instead of a button fly, or a vegan patch instead of leather. I will also make sure to photograph my pair sometime soon, to show how those worked out.
There are more details on the Blackhorse Lane MTM service on their site here. Appointments can be made by emailing [email protected].
By the way, it's worth saying that I have no commercial interest in the success of this service. Blackhorse Lane say they are likely to want to advertise at some point, which would be nice, but that's it. My reward was a lovely pair of jeans.
More details on these kind of relationships on this page of PS, as always.
Clothing worn in the video: Liverano ulster coat, Begg & Co scarf and PS grey watch cap
Video: Itch Media