Good Art Hlywd: Unexpected craft and beauty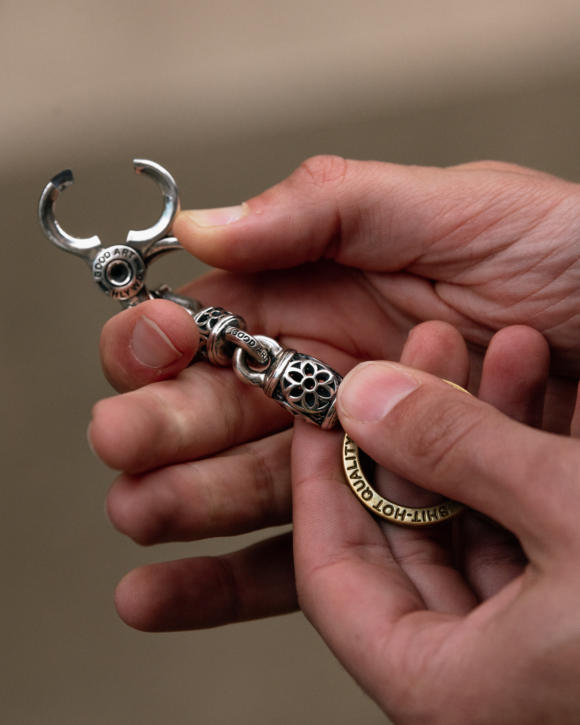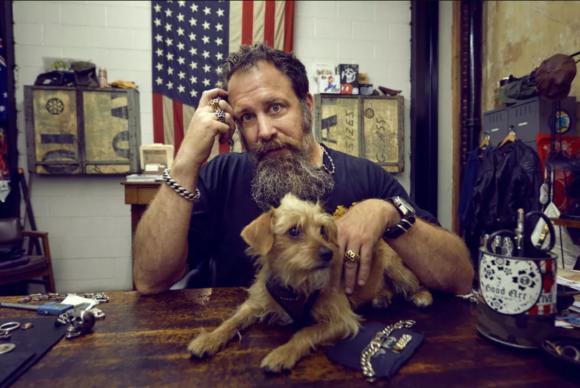 I was buzzing when I got off the phone with Josh Warner of Good Art (above) last week.
It's been a while since I've talked to someone new that has that bright-eyed passion - the enthusiasm of an obsessive creator.
He reminded me of Graham Thompson, of Optimo, or Simone Mattioli of Umbria Verde. There was the same excitement about the product, the keenness to explain it, and the simple love of beautiful things.
It says something about Josh that he liked my comparisons, found them interesting and wrote them all down.
While trying hard not to generalise, I also think there's also an openness about this kind of person.
As soon as Josh appeared on the Zoom call, he was showing me round his house in the Hollywood hills, introducing me to his partner and his dog. They're building a guest house a bit further down the hill.
It's the same simply, unpretentious welcome I felt from Graham in Chicago or Simone in Italy.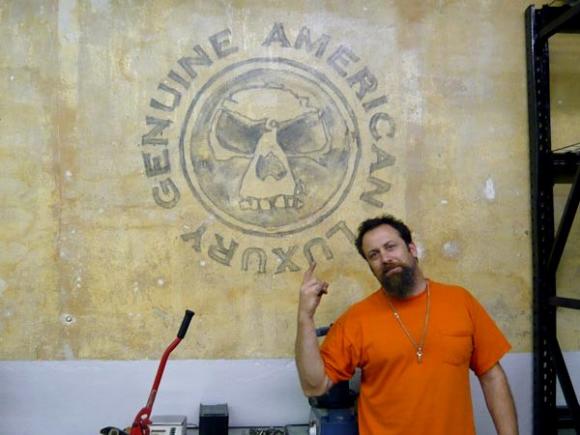 Let's rewind a bit, though, and explain why I'd asked to interview Josh in the first place.
For a few years, I've admired the silver jewellery from Josh's brand, Good Art, on display at Rivet & Hide in London.
Now this might raise a few reader eyebrows. After all, Good Art makes curb chains and belt clips, decorated with skulls and expletives. Surely Simon doesn't think he's some kind of biker?
No, but look closer. Remain curious.
Pick up a piece of Good Art jewellery, and if you appreciate these things, you'll immediately recognise something in the quality of the materials and the work.
Chain links move smoothly and effortlessly against each other. On a key chain like mine (below), the sections all revolve and twist frictionlessly. You notice how the clip is split in two, so there's a clean overlap. The thumb lever is pleasingly bevelled.
It's not so much the decoration you notice, but the engineering.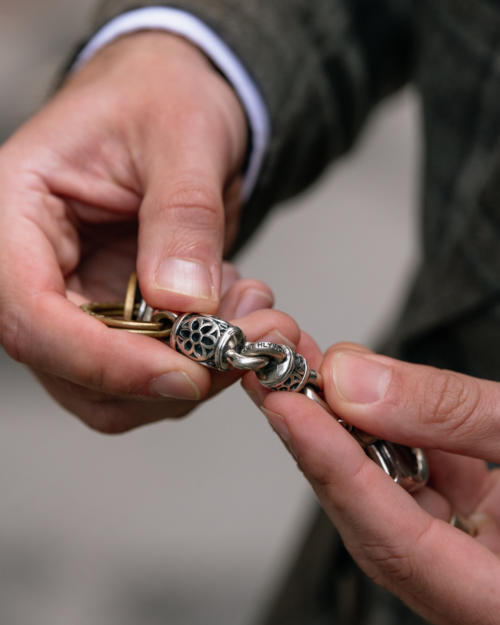 It was only when I talked to Josh - always the best part of the discovery process - that I understood the reasons his jewellery felt like that.
"Most jewellery is very cheaply made," he says. "Even with the big names, there is no attempt to improve the quality - just the decoration, branding and materials.
"If you pick up a keychain from a fashion brand and compare it to one from the corner store, they might well be made in exactly the same way. There's no interest in performance."
Josh's aim - since he started selling his own handmade jewellery, from a stand on Venice Beach - was to make jewellery with his biker aesthetic, but to the same level as Cartier or Tiffany.
"That means an interesting combination of really expensive, modern machinery and detailed hand work that has been the same for millennia," he says.
"You'll have a cutting-edge machine for extracting oxygen from the casting process, next to someone using a pin to etch a ring detail."
Good Art is now a company of 25 people, with its own dedicated foundry in LA.
It's on Mr Porter (although Rivet & Hide is the only London stockist) but remains relatively unknown, largely because the quality and the materials make it expensive. (The solid-silver keyring is £775; gold rings are £7-11,000.)
As with many of the finest things in the world, it's not very scalable or very efficient.
"Look I just want to put beautiful things into the world, to create joy with them. There's enough cheap shit in the world," as Josh says. "I'm at a place where I can't even afford my own stuff, but that doesn't matter. I still think if you're going to do something, it should be the best it can possibly be."
Like the type of enthusiast I characterised him as earlier, Josh's feelings about competitors are a mix of anger and bemusement.
"Jewellery is just a terrible business, particularly here in LA," he says. "Everything is brand, everything is about which celebrity wears it. And everything is outsourced - nobody trains their own people, so all the stuff is basically the same."
Or, as he sums up: "What's the word for when nepotism rots through a village of idiots?"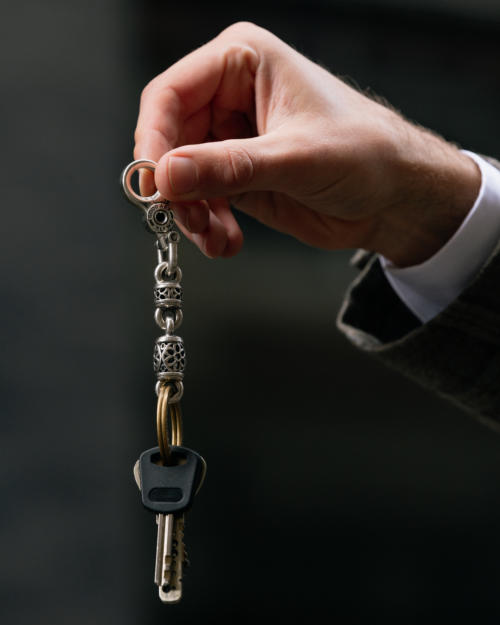 Josh reserves a particularly strong stream of vitriol for one competitor that will remain nameless. Because of their low quality, but also their dishonesty.
"On our bracelets, we forge every link, then cut each open, attach the next link and solder up the join. It's the strongest way to do it, but it's hard and it's time-consuming," he explains.
The competitor doesn't bother with that. They just make each link open (a 'C' shape) and squeeze it closed around the next one. That's the same technique used on the cheapest chain you can imagine - on my kid's £3 souvenir keyring.
Josh knows he shouldn't rant about other brands so much. As he says, it shouldn't be the point. It's not the point. But it does come from a place of confusion as much as anything else (as in, why would anyone want to make this crap?).
"People talk about a thing called a purpose line. My purpose line is aesthetics, creating beauty. Others' is making money. I guess that's what I need to remind myself."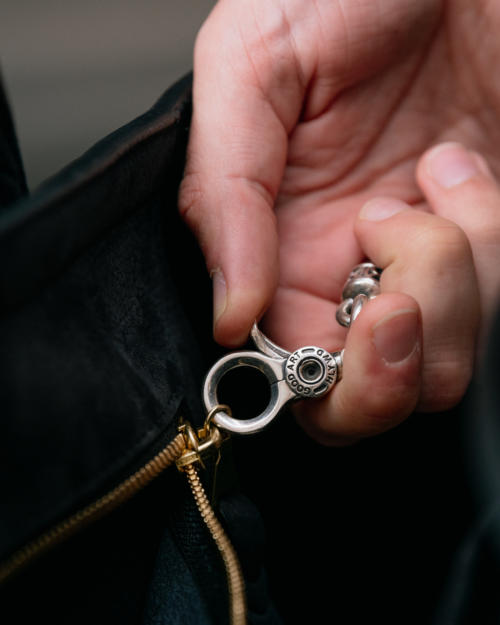 I've always had a soft spot for things that are hardier because they are finer - as opposed to fine socks or knitwear, which are often more delicate than cheaper versions.
Felt hats, for example. A fedora made with finer felt will be stronger than one made with coarse felt. That's why a great hat can be run over by a car and still refurbished. Or why cheap hats come with plastic rain covers, and good hats don't need them.
Good Art jewellery falls into this camp: the craft makes it stronger. "I've always wanted to build things that are welcoming to life," says Josh. "We go to great lengths to make sure our pieces are perfectly polished and gleaming when they leave the foundry. It should be that way.
"But they'll look better once they've been used and dinged up. You'll knock that keyring on a door handle and it'll get a scuff. Then you'll drop it and it'll get a little nick. And after a few weeks it'll look like no one else's in the world.
"It's so much better that way. Silver is a soft, warm metal. It's just beautiful with that kind of use."
I am not an expert on jewellery, and many of the things Josh says I'm taking on trust. But as should be clear by now, that's something you naturally do when you talk to him.
Plus the results are clear to anyone that holds a chain in their hands. Most readers can't do that of course, but if you can, it's worth a visit to Rivet & Hide in London/Manchester, or Self Edge in LA/San Francisco/New York - or the other various dealers.
My key ring - the Barrel Key Chain - is shown here on the new black version of our nubuck tote, made by Frank Clegg (below). There are still a couple of these left from the last batch, in the black and the original brown.
More details in this article, plus information on the clothes shown.
Many thanks to Josh and everyone at Good Art for their time.
Photography: Alex Natt @adnatt