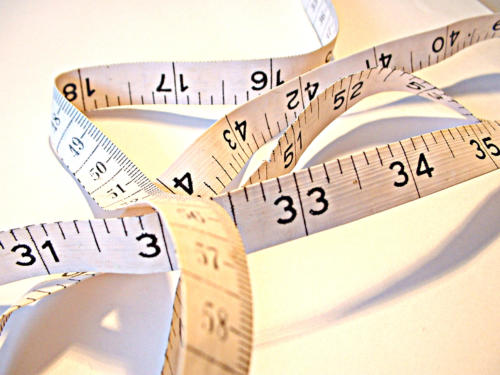 A colleague of mine in Hong Kong recently asked to come along when I visited my tailor, Edward Tam. Steve has only just moved to Hong Kong and was interested in a recommendation as well as learning about how the bespoke process works.
After the visit, I kept remembering little tips I would have for him when he goes for his first proper session with Edward. For his benefit, and hopefully for yours, here they are.
Go to a store first
Browsing in tailors is not easy, as only a few suits will be hanging around waiting to be picked up. And most of us are unused to buying something that is going to be made to order rather than sitting in a shop for us to try.
So before going to the tailor, I recommend going to a menswear store with a broad range of suits and trying some on. Work out what you like: Do you like the texture that herringbone gives to material? How wide are your preferred pinstripes? How strong are they? Do you prefer two or three buttons? Cuffs on your trousers or not?
Note down all these things as you try on each suit. Then take that list to the tailor.
Get familiar with terminology
You need to be able to tell the tailor what you want. He will never give you every single option available on your suit. Some, such as a full lining or the number of sleeve buttons, will be assumed. And there will be some things he wouldn't be expected to know – the average temperature in your home country, for example.
So work out what the difference between herringbone and hound's tooth is. And between pinstripe and chalk stripe.
Look up material weights
A quick bit of research will tell you what weight of wool is average, heavy and light. Three-season worsteds are usually around 250 grammes per metre. Flannel is heavier, usually 380-400. Odd jackets will be made in heavier materials, often around 350 grammes. Tropical-weight suits will be 230 grammes and lower.
And take along this guides in both grammes and ounces. Material from different countries will use different units.
Start small and build up
Have a shirt made first. That will only cost you HKD350 and you will learn a lot about the bespoke process during the process. Wear it two or three times, think about what you like and dislike in fit, and then order a suit. Start with the lower end of the range on materials, so it is less of a risk. Wear the suit three or four times, and again you will learn more about what you like and don't like.
Best to start with conservative colours and pattern, a navy or a grey in a plain colour or subtle stripe. On fit, best to start with something that is not too close-fitting. It's easier to make something smaller than make it bigger, and the adjustment is likely to be free.
Talk to others
Ask others that have had suits made at this tailor what they liked and disliked, and what options they went for. My guidance is always going to be from one point of view, to one person's tastes.
This could also give you new ideas. I prefer trousers with side-tab adjustors, for example. But these won't necessarily be offered unless you ask for them. Plus I dislike the labels in the jackets, so I have mine without any label and just my initials sewn in instead.
I hope these points are useful, Steve. As always, feel free to add any other questions here in the comments section. I will answer them there or in a full posting if the topic is big enough.
Also, for ease of reference, here are the previous posts on tailoring in Hong Kong:
Reader question: Going to the tailor
Reader question: Examining the fit