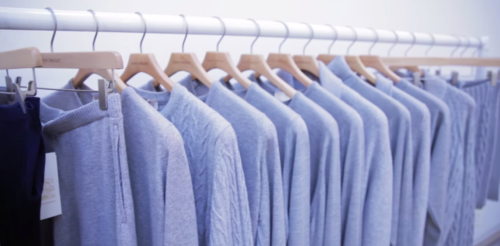 Readers will not be surprised that I consider the John Smedley fine-gauge knitwear the best available for wear with tailoring. Cashmere is often too delicate at this level of thinness, and fine merino is versatile enough to go deal with a broad range of temperatures. It is also good value.
There are several pieces in the slim fit that I haven't previously mentioned. Over the past few months I have been trying out all of them, and here are my recommendations.



Matthew. Perhaps most important for readers that never had a chance to buy the Permanent Style-designed Dartmoor. The Matthew is Smedley's equivalent for its permanent range, and it is very similar. The collar is a tiny bit lower and the body a tiny bit bigger, but the only significant difference from the Dartmoor is the cuff, which doesn't fold back. I recommend it. (In racing green above.)



Cleves. The most useful piece of knitwear you'll own. A crewneck style, in navy it will go with any jacket (including navy) as a subtle but effective piece of layering. Indigo, above, is also nice – though too similar to denim to wear with jeans.


Kendal. Most V-necks are too shallow for any shirt, let alone one worn with a tie. This is a good length for a shirt or T-shirt, which is how I wear it – open-necked, with a jacket. The bronze colour, above, is fantastic with a white shirt. I also wear plum with a blue shirt, and navy blazer. (There are also Smedley styles with even-shallower necklines, which are really only good for wear with a T-shirt.)




Belvoir (above, in charcoal) is the rollneck. While I have one, I find all fine-gauge rollnecks uncomfortable on the neck, so rarely wear it. They are very flattering in the way they frame the face, however, and go well with tailoring, so worth a try if it's your style.



On cardigans, there is the Permanent Style-designed Finagon of course, which I would obviously recommend. But the design and cut of the long-sleeved Kris (above, in midnight) is rather different.
I focus on slim fit throughout, by the way, less because I am slim and more because any man should have relatively close-fitting knitwear under a tailored jacket. For some, that may mean a 'classic' fit; but for comfort everyone should tend towards slimmer fits than normal. Good slim-fitting knitwear is also just hard to find.
Do also watch out for the two gauges of merino – 30 and 24. The 30-gauge is the thinner (it's the number of needles to the inch) and was the material for the Dartmoor and Finagon. For Autumn/Winter, there tends to be more in the 24-gauge. It's also good under a jacket, but less so for Spring and Summer.