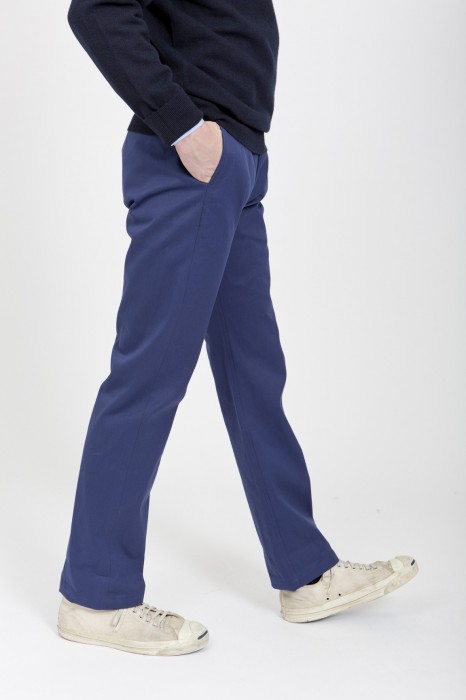 In our last post in this series on new London shops, we looked at how readers – with a natural affinity for fit and materials – could analyse the casual wear offered by Private White VC. In this post we shall do the same for E Tautz, but look at the overlap with fashion rather than workwear.
E Tautz is a fashion brand. I define this not by the fact that it has collections and catwalk shows, but rather that many of its clothes are unusual, attempting a more radical re-think of line, proportion and material than any regular retailer. It also attempts to repeat that feat every six months.
But it is also a 'heritage brand'. Not because the name is old, for that is irrelevant (the original Tautz was so different and, besides, it makes no real difference to any brand how old it is). It is a heritage brand because it is directly and obviously inspired by traditional menswear. It often attempts to recreate traditional designs, and favours traditional materials.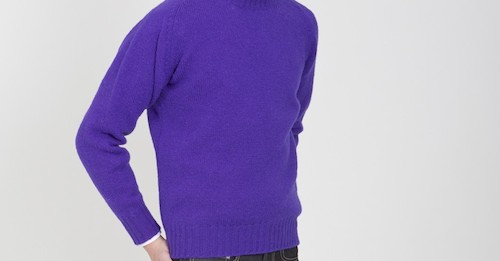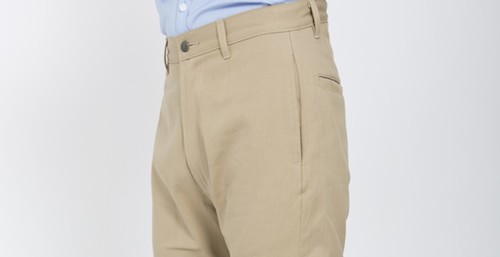 Take, as an example, the Tautz chinos. These were inspired by several vintage pieces that Patrick (Grant, owner and creative director) found in the Tautz archive. They have a very high rise at the back – almost three inches higher than the front. This echoes those old pieces, as does the use of 8.7oz selvedge cotton, and an unfussy, unwashed aesthetic.
The rise on the trousers isn't a very bold move, but few standard retailers would attempt it. The Shetland sweaters are similar – although identical in make and quality to those at Anderson & Sheppard or Drake's, they are offered in acidic yellow and violent violet. When in more sober tones, they are printed with a big 'Tetris' design.
There is a sliding scale of this tradition/fashion crossover. A second line of the chinos, for example, has big, Oxford-bag-style legs; they would be ridiculous, were they not drawn directly from archive field trousers. The suits and shirts are more conservative (and good value, at £795 for a two-piece), while the overcoats are more 'fashion forward': oversized, multi-layered and often boldly patterned.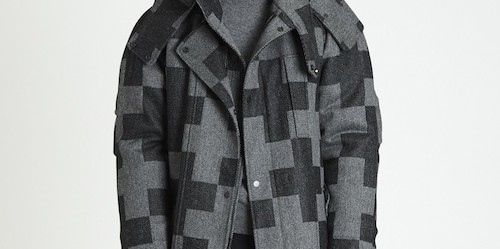 But even with the most eye-catching of these – the cross parka – there are elements a Permanent Style reader would respond to. Great, heavyweight wool; pattern matching; functional details like a structured hood and thoughtfully positioned pockets. The black model is almost conservative; and it's quilted.
Elsewhere, the Chanel-tweed coat is reversible, with one side waterproof. The plain parka, which achieves shape through drawstrings at waist and hem, has a detachable hood and a zipped, fly front. Everywhere, innovative shape with practical details.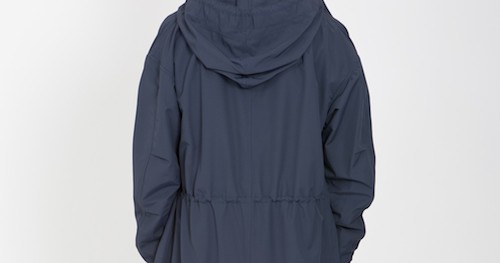 Postscript:
Interesting follow-up from Patrick on why the chinos feel the way they do:
"The chinos come unwashed with the natural veg starch still in them. Most other brands wash them then reapply a stiffening enzyme in the rinse to restiffen them (this usually lasts about 10 washes) but the chemicals used are unnecessary and a bit bad so i don't do it. You'll find that when you wash them they'll soften a lot, which some people like, others don't. If you want to keep them stiff then some spray starch when you iron is the thing. As your batman would do."