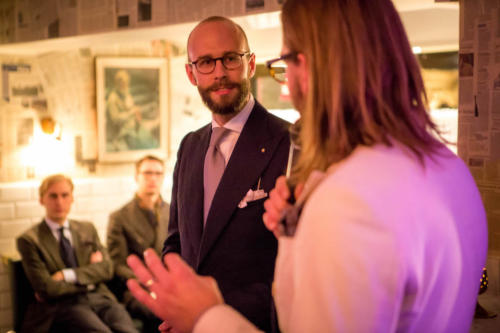 At our book launch in Stockholm last week, Konrad Olsson (above) – editor of Plaza Uomo magazine – asked some rather stimulating questions.
Such as, what is quality? Well, for me quality (in clothing) is aspects of manufacture that lead to practical benefits –longevity, fit, or comfort. Which of these a consumer prioritises is of course up to them, but the benefits themselves are usually pretty objective.
Second question: is there a risk that we focus too much on quality, and too little on design? Yes, perhaps.
Within our world of menswear enthusiasts, we have almost gone too far in emphasizing quality, fit and provenance, at the expense of aesthetics.
In the end, a man's top priority (in clothing) is looking good. Fit is a huge part of that – most obviously in suiting. But design is always a big factor and, much as we hate to admit it, that design is subjective, dependent on context, and changes over time (even if it takes decades, rather than months).


As Konrad pressed further in his questioning, I brought up the example of manufacturers that have become brands. Many, such as Drake's, Begg and Bresciani, have successfully made the switch to retail in recent years.
But some makers underestimate the time and cost involved in good design – the staff, the research, the prototypes. They think they can carry on selling their standard product year after year. Even classics need to be refreshed.
Konrad was, to an extent, playing devil's advocate. We were talking about the exploration of quality in my book The Finest Menswear in the World, and he was pushing at the idea of quality, its universality and importance.
The vast majority of consumers focus too much on design, not too little. They buy designer brands, they buy poor quality product because it looks good – and then do so all over again when it has worn out. The Finest Menswear in the World is meant to be a step towards changing that.
But there is a tendency among our menswear crowd to go too far the other way. To ignore good design in favour of old brands with old factories. It must be a balance.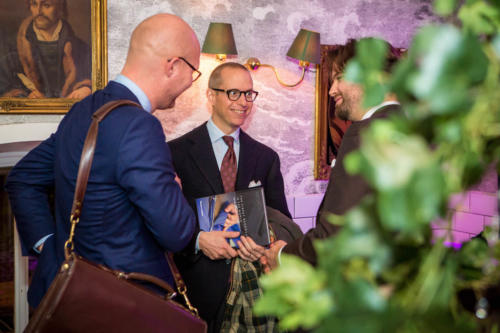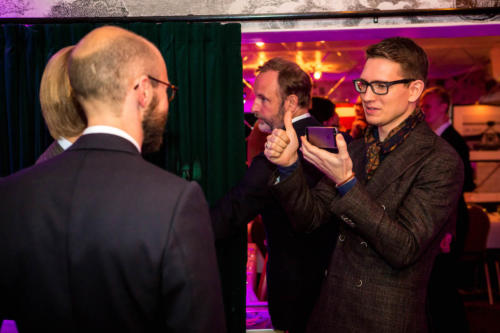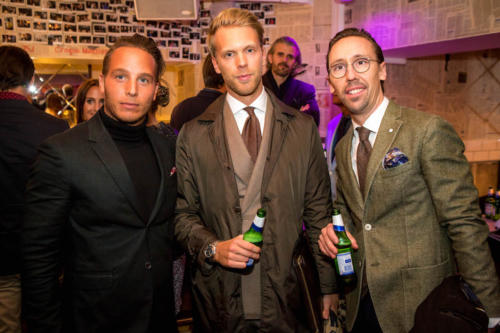 Konrad and his colleagues kindly organised the Stockholm book launch, with the ever generous Fredrk af Klercker (of Stijljournalen) hosting at his club, Fou.
Thank you to all the readers that came. If there is one thing I enjoy most about these events, it is meeting long-time readers face to face. They've been loyal for so long, with nothing but the odd online comment between us. Nice to make it personal.
My favourite photo from the evening, by the way, is the first one below. I'm sure everyone wishes this is how they read menswear books: with a loving, beautiful partner looking appreciatively over their shoulder. And perhaps asking the odd, intelligent question.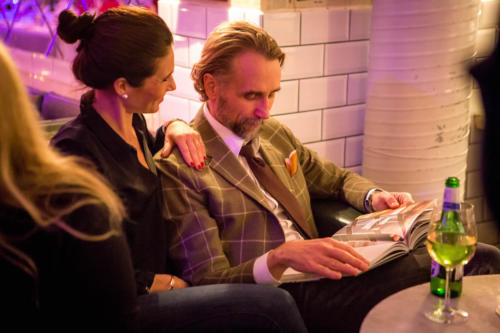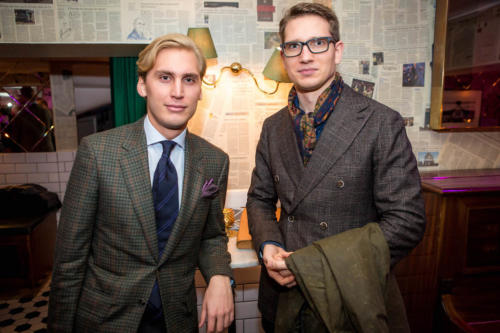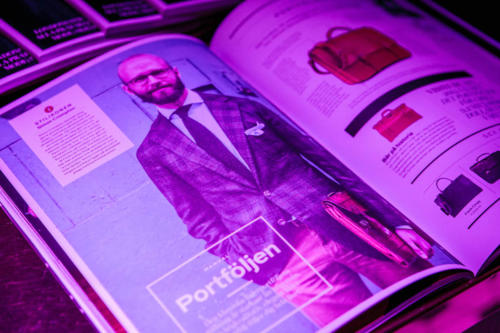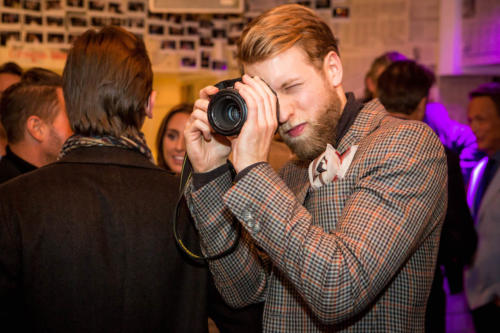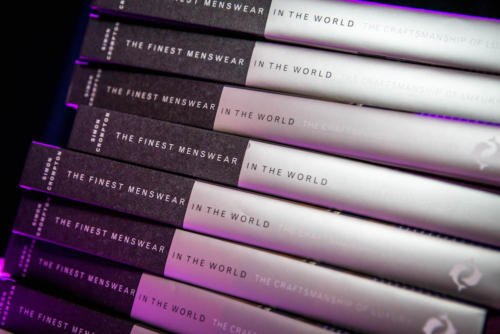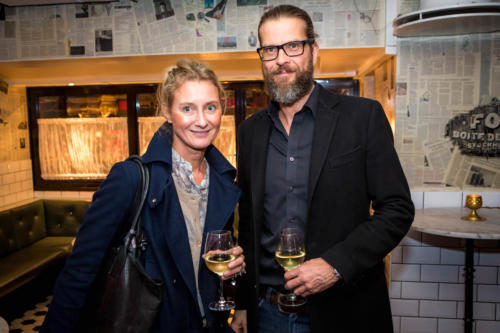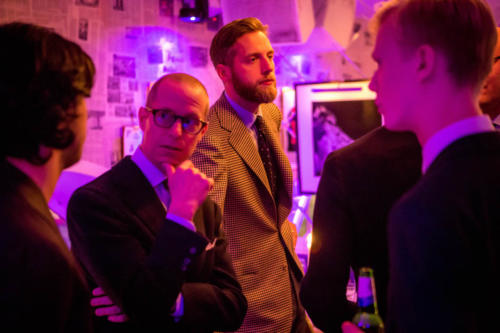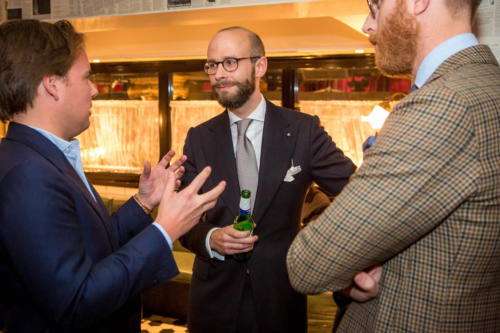 Clothes:
Chittleborough & Morgan navy suit (read more about its development here)
White double-cuff, fly-front shirt by D'Avino
Printed grey/brown silk tie by Hermes
Lapel chain by The Armoury
Coffee-and-white linen handkerchief by Paul Stuart