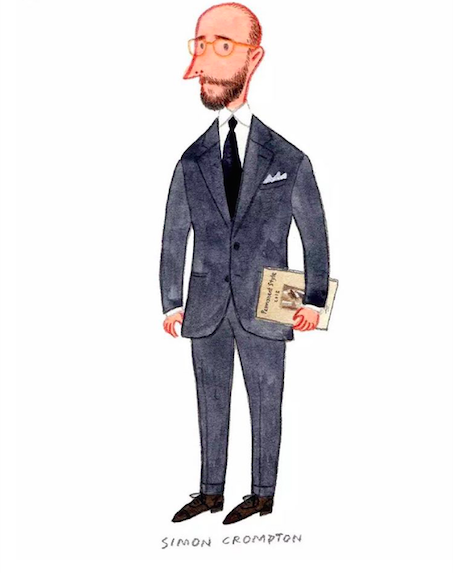 Nice little cartoon this, by Fei Wang aka Mr Slowboy. It's part of a series he's doing on the 10 best dressed men at Pitti. Look him up @mr.slowboy for others including George Wang, Haruo Suzuki and Simone Righi. We each add our 10 cents on style too.
I'm looking pleasingly sharp, with some dainty dark-brown shoes to set off the grey suit, white shirt and dark tie. And of course a copy of Permanent Style 2015 under the arm. (Available to buy on the site alongside the other books now.)
I make this the third time I've received cartoons of myself over the yeras – the others being from Jonathan Cusick and Yoann Duran. They've all had their own distinctive styles, which is nice.