Drakes made-to-order ties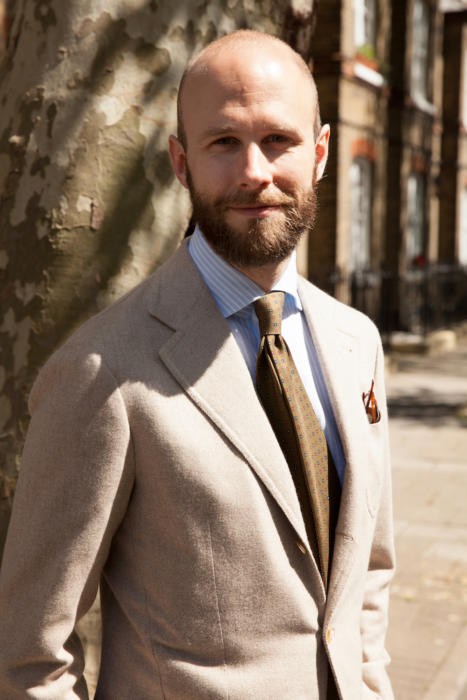 A few week ago, Drake's asked me to try out their made-to-order tie service, which has been given a new digital home on the website.
The prime question is, of course, do you really need a MTO tie? It didn't even feature on my list last year of the things that were worth making bespoke.
There will always be particularly tall guys and short guys that can justify this more easily. Although the Italians have made a very long rear blade rather fashionable, most guys want their two blades roughly the same length (with the front blade ending around the trouser waistband).
Beyond men of unusual heights, then, there is little but pickiness to justify a MTO tie. But readers of this site surely thrive on some level of pickiness. It's just a question of how far they want to take it.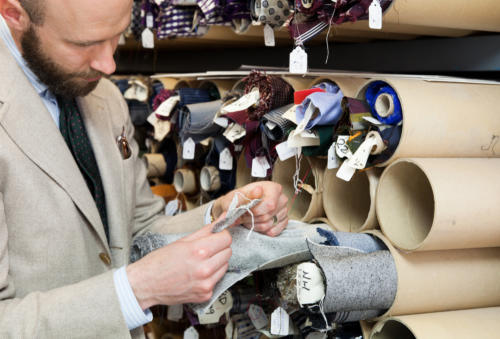 For myself, I have always liked 9cm-wide ties. (I may even be able to claim it's not fashion-driven, after 15 years of buying them.) I like lightweight linings (makes a tie a touch less stiff and formal - something it sorely needs). And I hate having keepers on the back of my ties, because I never use them.
The Drake's service allows me to specify all these things, which is satisfying. The range of materials is not huge, but it is growing and includes many of the classics.
I picked a printed silk in a slightly different olive colour to the two I already have. (Am I honing my style or becoming boring?). You can see the full interview on the Drake's site here.
Also, in response to a question last week from a reader: The MTO service is not available through the Haberdasher Street factory store, but is at the Clifford Street shop.
And the latter normally gets cloths before the website - so there are some shantungs and other silks only available at Clifford Street at the moment, which will go online shortly.
Elsewhere, I am wearing:
My oatmeal-cashmere jacket by Elia Caliendo
A linen/cotton striped shirt by Luca Avitabile

Great in pale blue. The stripes are wide and pale enough such that any tie pattern can happily sit on top of them. Repeating tie motifs start to clash when the stripes become stronger and denser - a dark-blue bengal stripe, for example. And are OK again when they get down to a hairline stripe.

Sunglasses by EB Meyrowitz

My bespoke glasses, tinted. I prefer the model as a sunglass now

Below the waist: Grey flannel trousers by Anderson & Sheppard and brown Gaziano & Girling oxford
I was originally wearing (in the image above) a forest-green woven Drake's tie.