'The Style Guide' to launch at Fenwick of Bond Street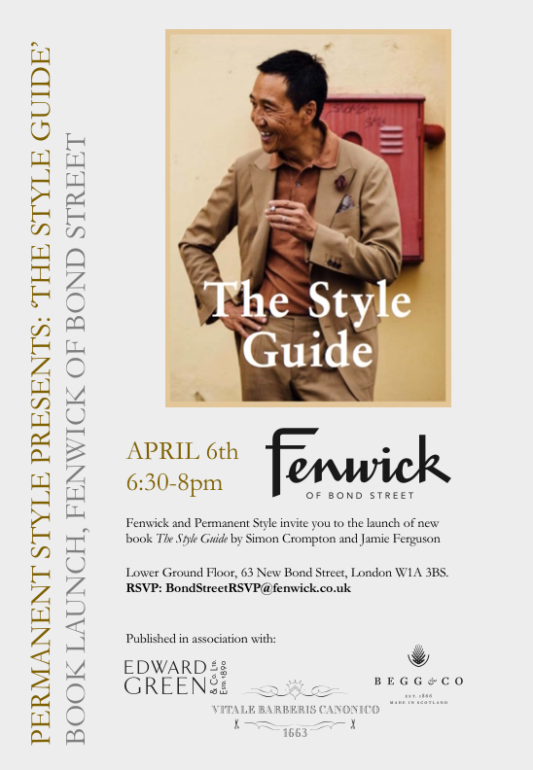 On Thursday April 6th, we will be launching our latest book at Fenwick of Bond Street department store in London.
The book, put together over the past six months, is called 'Permanent Style presents: The Style Guide'.
It is constructed as a series of street-style shots, largely taken by Jamie Ferguson, featuring some of the most stylish people in the menswear industry.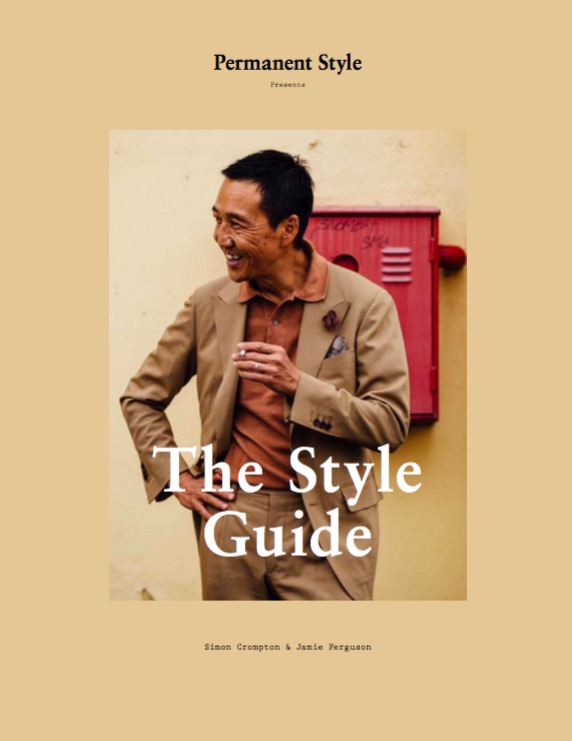 But unlike most other style books, it is deliberately written to focus on practical analysis of every image, picking up why the outfit works in terms of texture, colour or cut.
I've always disliked street-style compilations that are simply a series of pretty images - that often look good because of the location, or the individual, not necessarily the clothes.
So here I go through ideas of formality, colour combinations and mixing up sartorial and more casual clothing.
(You can enlarge the images by clicking on them, if you want to read the text.)
You'll find a lot of Permanent Style themes going on: the Italian Background, the sliding scale of formality, trousers for grey jackets, dressing for a modern office, and so on.
In fact, it is in many ways a summary of the most important style advice produced on PS, over the past decade.
If Best of British was about history, and The Finest Menswear in the World was about quality, this is about style - what makes it, what drives it, and how to reproduce it.
The book was supported by Anderson & Sheppard, Begg & Co, Edward Green and Vitale Barberis Canonico.
We worked with them to create a special photo shoot in the back, where I put together outfits with the same practical, accessible style theme as the rest, but concentrating around their pieces.
I'll feature some sample content here over the next few weeks.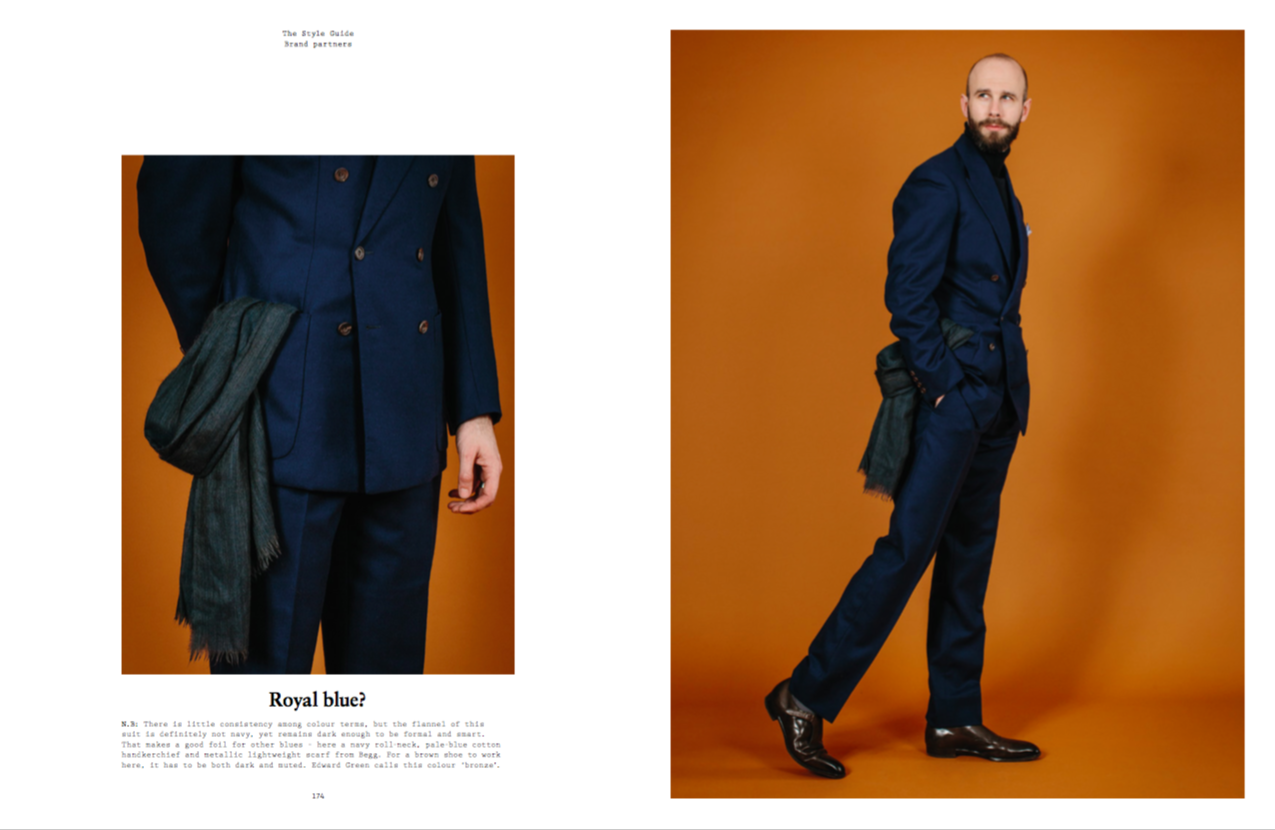 There will be an opportunity for readers to buy dedicated copies online, and I'll list stores around the world that will be stocking it.
But Fenwick of Bond Street has exclusive availability for the first week, so do come along to the event and get a copy signed in person, by myself and Jamie.
The details of the event are:
Thursday April 6th, from 6:30pm
Fenwick of Bond Street, Lower Ground Floor, 63 New Bond Street, London W1A 3BS
RSVP to: [email protected]
Thank you to you for your interest – and thank you to every one of the hundreds of thousands of readers of Permanent Style. For 10 years you have made it what it is, and I am truly grateful.