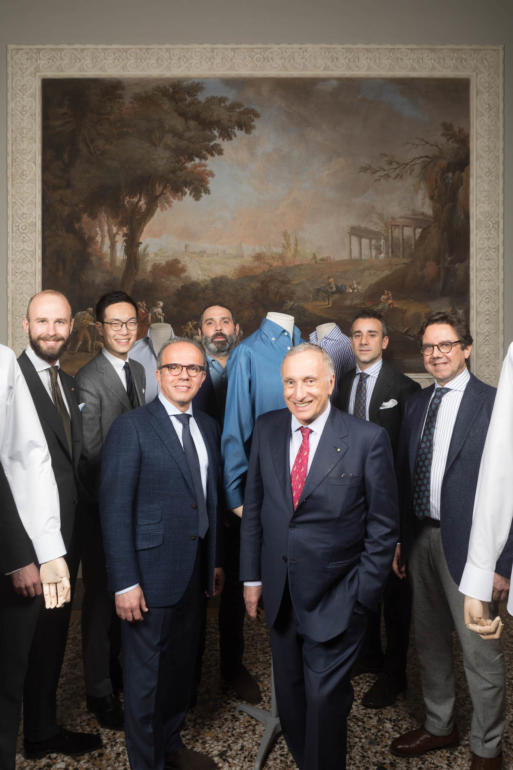 The Shirtmakers Symposium last Wednesday went so well: great location, great speakers, great discussion.
We decided this time to have everyone seated, and it made a real difference: far more focus on the talk, and a stronger debate overall. It helped that we had better lighting and audio, thanks to Albini and Palazzo Gondi.
The palazzo itself is amazing. Arguably the most beautiful in Florence, it is where Leonardo da Vinci worked for most of his life.
Rather humbling - particularly when Silvio Albini used his opening speech to liken the shirtmakers to Florentine renaissance painters.
I'll write more on the actual discussion in a separate post, but as per usual, here are some details on the speakers.
Jack Sepetjian, Anto Shirts
Perhaps the most unusual of the speakers, Jack runs his family company in Beverly Hills - where most of the customers are Hollywood actors.
He had just shipped 60 shirts to Tom Cruise for the latest Mission Impossible, filming in the UK.
Jack's business is unusual in that most customers have well-established patterns, and his biggest challenge is delivering bulk orders of shirts made to those patterns, often only with a day or two's notice.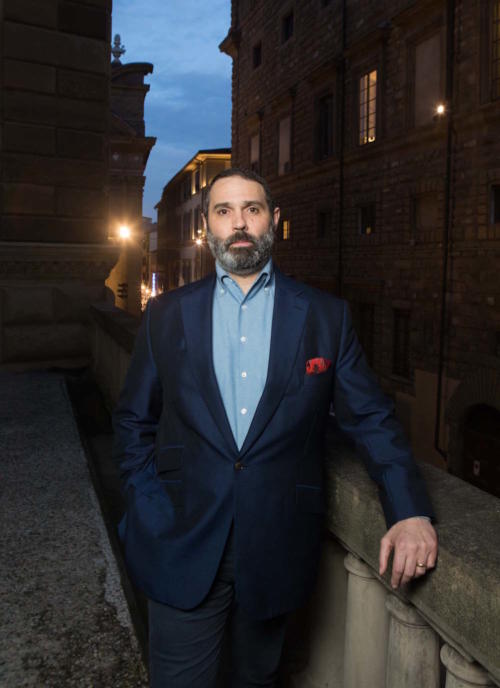 Darren Tiernan, Budd
Darren couldn't be more different, working in the tiny Budd store in Piccadilly and seeing the vast majority of customers in person.
He is celebrating 30 years as a shirtmaker this year, which made his inclusion as the British representative rather fitting.
He came across as a true craftsman, modest and considered.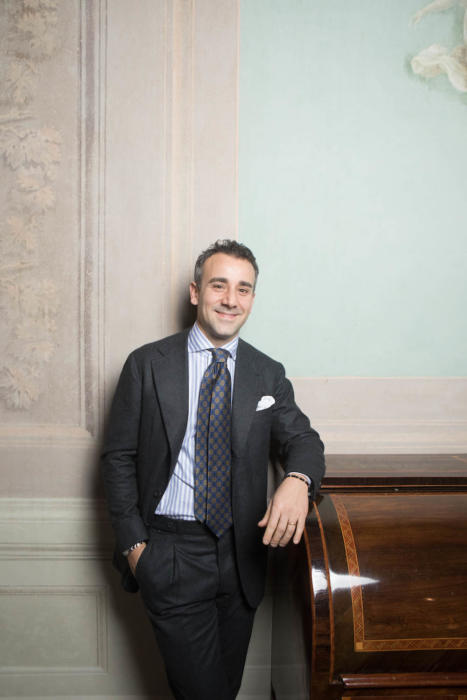 Luca Avitabile
Readers will be familiar with Luca - the southern-Italian representative - given his work for me both on personal shirts and on the Friday Polos.
Luca spent a little time at the beginning talking about his family history, with his grandmother a bespoke shirtmaker and his father expanding into a shirt factory.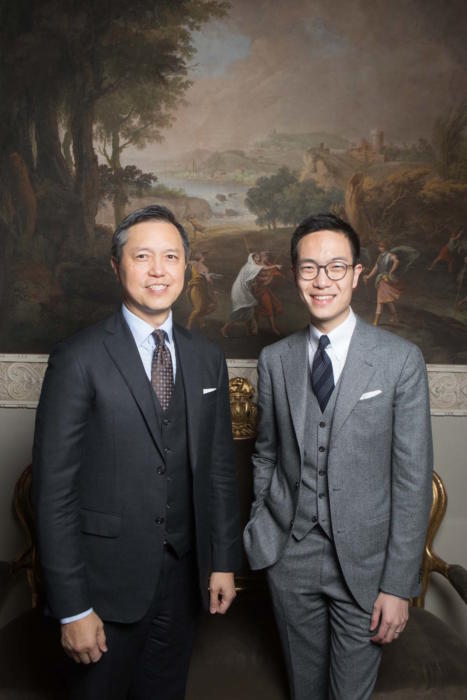 Justin Chang (right) with his father Tony Chang, Ascot Chang
Justin was a wonderful speaker, which was just as well as his father was sitting in the front row filming every word.
The Ascot Chang business has unique challenges with bespoke, as it takes bespoke orders from all of the stores across the US, Hong Kong and China, who communicate the fit back to HQ in a code system that has been honed over decades.
Most of those stores are run by apprentices of Justin's grandfather, who started the business. But with them all getting on in age, a big challenge is replacing them and maintaining this remote bespoke system.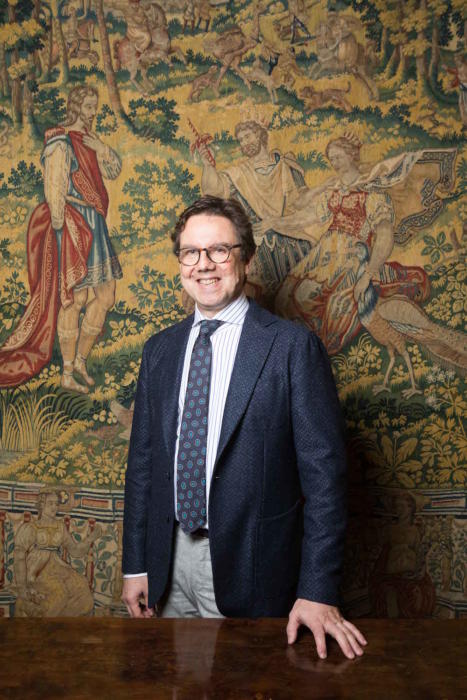 Paolo Maffeis, Emanuele Maffeis
Paolo, representing the clean style of northern Italy, was a grinning foil to every question we discussed.
His business is again a little different, doing bespoke, made-to-measure and ready-to-wear, but all at a very high level.
I will also write separately about the six shirts the speakers made for the event, each of which had interesting technical details.
Photography: © Carlos Folgoso / Massimo Sestini