The Sale Shop: Permanent Style, Marrkt and J.Girdwood
Some readers will probably already have seen the Instagram announcement of a 'Sale Shop' in a couple of weeks, in the same space in The Service where we held the recent pop-up.
It's a collaboration between myself, Marrkt and J.Girdwood. We will be selling a mix of deadstock and our personal pre-owned pieces, for two days only - Friday December 10th, and Saturday December 11th.
From my point of view, the idea is two-fold: to sell in person some of the clothing I would normally put on Marrkt, just because it's nicer; and then to sell some personal pieces, including bespoke tailoring, that I think is better done face-to-face. Sizing on those bespoke commissions can also be a little trickier.
So I will be bringing over 100 items, including tailoring and shoes, shirts and ties, knitwear and trousers. Sometimes they're being sold because I bought the wrong size, other times because they proved not to be my style.
As with the clothes that normally go on Marrkt, most reductions will be in the region of 40%-70%. With expensive bespoke pieces, however, they are rather larger - around £150 for a jacket. Because you're obviously not getting the fit benefits of bespoke.
In terms of sizing, the clothes will fit between a 38 and 40-inch chest, shoes are between size 8 and 9, and everything else is mostly Small or Medium.
James Girdwood, however, has a size 42 chest, and of course the Marrkt pieces cover the whole range, from XS to XXL. So there will be something for everyone.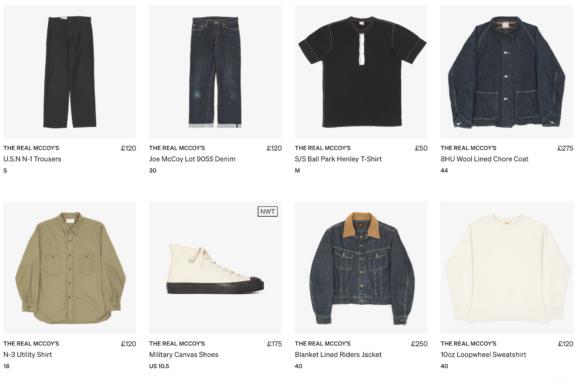 From Marrkt's point of view, they're looking forward to meeting customers in person, given everything's otherwise online.
Two staff will be there both days, and the stock will deliberately be brands PS readers will like: Real McCoy's, RRL, Nigel Cabourn, Bennett Winch, Bryceland's, Orslow and Alden, as well as a variety of tailoring.
Marrkt have quite a lot of samples and deadstock from brands too, and will be bringing a lot of new Viberg boots (all sizes), Red Rabbit jewellery and some other bits.
If any PS readers have anything they'd like Marrkt to sell, by the way, they can contact the team through Marrkt.com.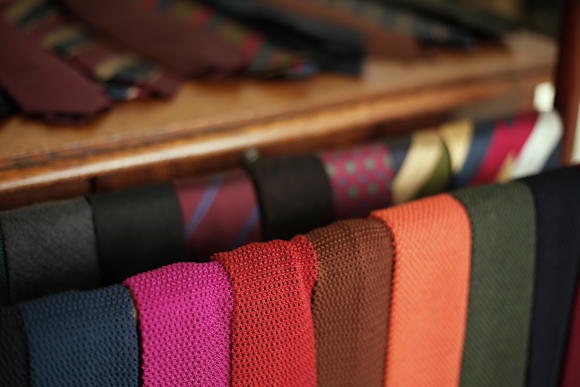 James Girdwood - whom readers will probably recognise from our previous pop-up shops - is also selling a mix of old and new.
He has a good selection of his personal pre-owned clothing, including pieces from Coherence, Real McCoy's, Muller & Bros, TCB, Pommella, Alden, Prologue, Edward Sexton, Dunhill, Nackymade and Crockett & Jones.
And then he has stock from his brand, J.Girdwood. These are 7-fold and 3-fold ties from Bigi and Francesco Marino, cordovan accessories, Codis Maya jewellery and Justo Gimeno Tebas. Those of course in more of a range of sizes.
Other details about the Sale Shop:
Discounts will be similar on all brands
Opening times for the shop will be Friday 10am-7pm, Saturday 10am-6pm
The dates again are December 10th and 11th
The location is The Service, 32 Savile Row
Unlike the previous pop-up, this is all stock to buy and take away
Payment is by card, although cash also accepted (it might just require a little fiddling around for change!)
Most of my stock that is not sold in the shop will then go on Marrkt, though I'm not sure how much of that there will be
Thank you all, and I hope you all find something wonderful to give a new home to.