Autumn/Winter picks 2022: J Press, RM Williams, Aimé Leon Dore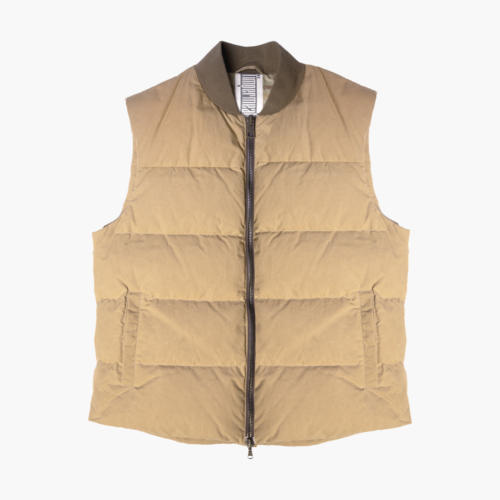 L'Impermeabile gilet, at John Simons
£435
This lightly waxed gilet, particularly in the pale beige colour, is reminiscent of the Eddie Bauer style that has become popular in recent years. It's 100% cotton on the outside though, which means it will age a little quicker and perhaps more elegantly.
John Simons offers a navy too, but the beige is surprisingly versatile, suiting jeans and flannels equally. It's not a dressy piece, more workwear than luxury, but makes a great weekend option.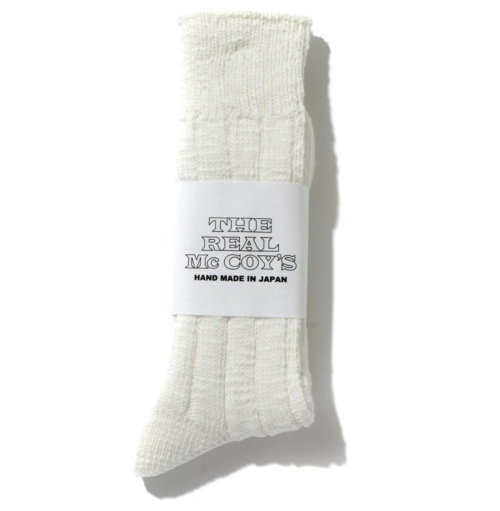 The Real McCoy's country socks
£30
The biggest problem with this guide every year is that by the time everyone has received their stock, some of the best pieces from the beginning of the Autumn have sold out. This is the case with these new socks from The Real McCoy's, but apparently they are more coming.
The socks are pleasingly thick and slubby, pure cotton yet strong. The only downside to not using synthetics in the fibre mix (as most brands do) is that they aren't as good when or if they get damp. But apart from an old AnonymousIsm pair that I've yet to find again, these are my favourite Ivy-style socks.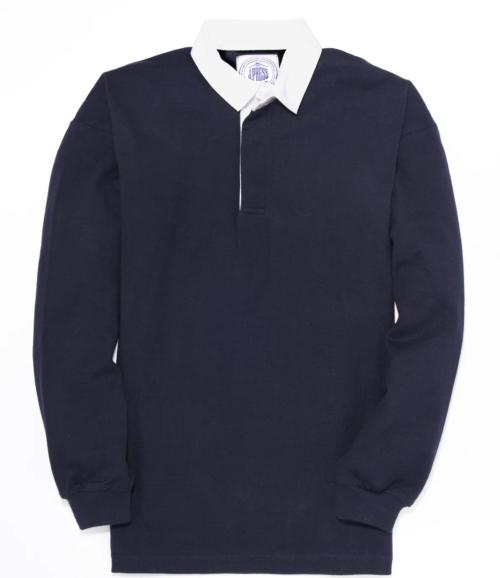 $165
I never really joined the rugby shirt bandwagon, but in retrospect I think it was because they were often shown with tailoring, as some kind of sporty high/low look. On their own, a great rugby shirt suits me well: it has a collar, it's flattering, classic in a plain colour, and you can wear the crap out of it at the weekend with the kids.
I tried a Real McCoy's one, which was an amazing weight but I didn't like the hoop design. I've yet to get hold of a Barbarian one as they don't ship outside North America. But I found this one in J Press and it's very good for the price - not quite as heavy as the others, but lovely to wear, and with the proper collar, rubber buttons and so on. I bought size small, in navy.
£399
I'm profiling RM Williams soon, spurred by the idea of exploring a traditional menswear manufacturer in a different country and culture. And so ahead of that I tried the whole range of boots - and I was pleasantly surprised by the classic Craftsman style. I didn't think I'd like a square-toed boot, but the shape is subtle and actually appealed to me more than the rounder toes.
Of course this is not a make on the level of most brands we cover (plastic toe/heel puffs, stitching fineness etc), but it's not designed to be - it's designed to be durable, and from those I know that wear them, it seems to fulfil that objective.
Colhay's painter's shawl cardigan
£595
*Update: I just heard that the Colhay's shawls arrived this afternoon, so they are available on their site now*
This season Colhay's have a finer shawl cardigan, which is more a piece you'd layer under a coat or even a roomy jacket. It's a four-ply cashmere, densely knitted as all their Scottish pieces, and in a plain stitch rather than the normal rib.
The thing most worth highlighting, however, is the little design details - something I haven't talked about so much in the past in reference to Colhay's. The wider placket, for example, which gives the cardigan a slightly collegiate feel, and the side-entry pockets that are cleaner that patches on a design like this, and stay nice and flush with the body.
The majority of the stock is arriving in a couple of weeks, by the way, rather than being sold out already.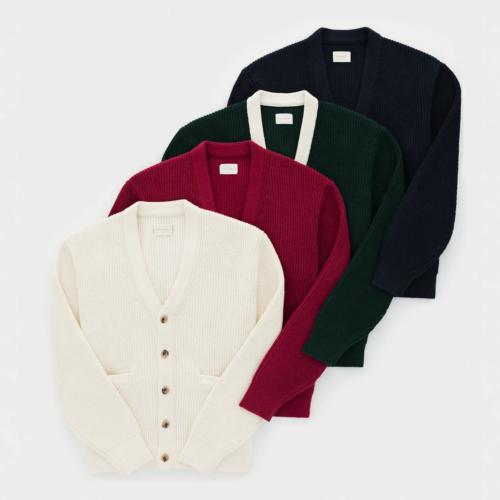 Aimé Leon Dore shaker-stitch cardigan
£325
This is the first piece I've bought from ALD, and it pretty much met my expectations. On the one hand, the design is perfect - the shaker stitch gives the knit bulk; the trim is cream rather than white; the depth of the opening is great, as is the fit through the body. It's well thought-out.
But it's a straightforward make, in China, and is 6% nylon and 1% elastane (despite the website saying it's 100% cotton). There's nothing necessarily wrong with being China-made and synthetics can help with cottons in particular. But it's not as nice as, say, an A&S cotton knit and feels like it should be a chunk cheaper.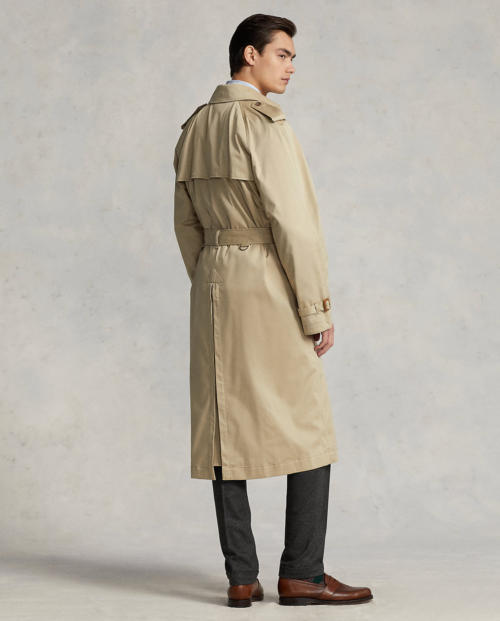 $1,298
It's often the case that if you want a traditional style of coat, you're more likely to find it at Ralph Lauren that at some of the heritage makers, such as Burberry or Aquascutum. With trench coats this has certainly been true, given how short others have become.
The only problem is that the standard trench Polo offers was made in a stretch cotton, which felt odd. Fortunately they've now introduced one without stretch - which I tried in New York recently. It's only available currently on the US site, but I was told it would be elsewhere too. It's Polo rather than Purple Label, which is reflected in the price and materials, but the cut is perfect.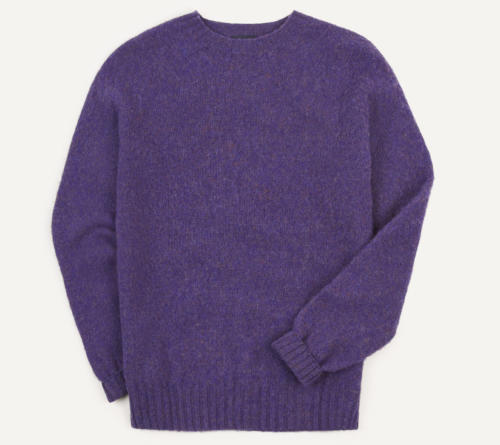 Drake's brushed lavender shetland
£195
There's no shortage of shetland sweaters out there, but I highlight this one for a couple of reasons. First, it's a lovely shade of purple, with little wisps of yellow and pale blue in there. And second, it's brushed to a fluffy texture, which I think readers who find shetlands a little scratchy will prefer. Not as thick as a Shaggy Dog, but just as soft.
I like bright knits like this as a layer under a coat - as shown here - and this lavender would be great under a navy. But I also think that if you're the sort of person that wears a sweater around the shoulders, a bright colour can look great. A pop of colour not unlike a scarf or beanie.