Arthur Sleep, Aimé Leon Dore and Acme/Mori: Three things that didn't quite work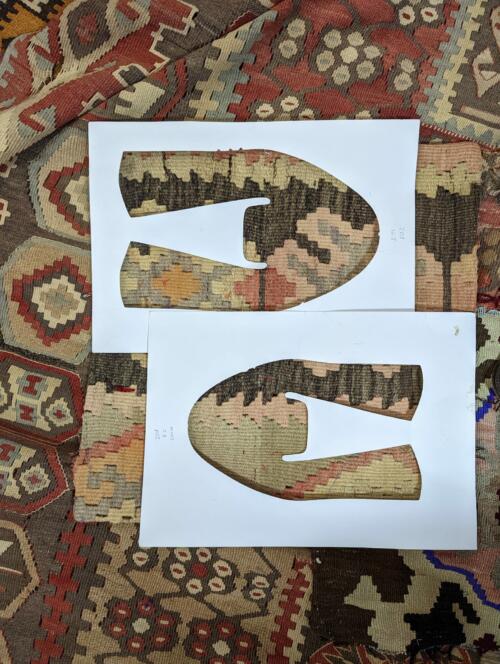 We probably spend a little too much time talking about how great products are on PS (even though we're more critical than most) and not enough talking about ones that didn't work out.
Here's a summary of three I've tried recently, which for various reasons I didn't wear, sold or returned. Feel free to ask about others, and if you want more in this vein there was a similar piece here a few years ago. Plus this one about tailoring mistakes.
1
£875
I had these slippers made by Arthur Sleep from old kilims - traditional Turkish-made rugs. I've always liked the patterns and colours of such pieces, so I really enjoyed picking out the kilim I liked best from their collection, and then deciding which exact part I wanted to use for the slippers (top image).
The team give you an upper pattern which you can lay on any part of the kilim, and I chose a kilim that was less obvious - not the normal red and black/brown palette - as well as positioning the pattern so it was asymmetric. This felt more natural, and indeed looked so in the finished slippers.
We had some issues with the fitting, despite me bringing in similar shoes to give an idea of size and fit. But the bigger problem was the style, which I couldn't get to work. Although nice in isolation, they didn't fit with the jeans and T-shirt outfit I had in mind, or with pyjamas.
We tried a thin leather sole initially, which is their default, but the thick kilim seemed at odds with the fine leather and sharp heel. They replaced it with the rubber-and-leather option pictured, but this also didn't work. The fit also got a little worse over time, perhaps particularly on my fairly narrow feet, and I could have done with more structure.
Arthur Sleep have an impressive workshop downstairs on Savile Row, and I love Jay's personal style. But some of the shoes are a little derivative, and it feels like design is one area they're still finding their feet.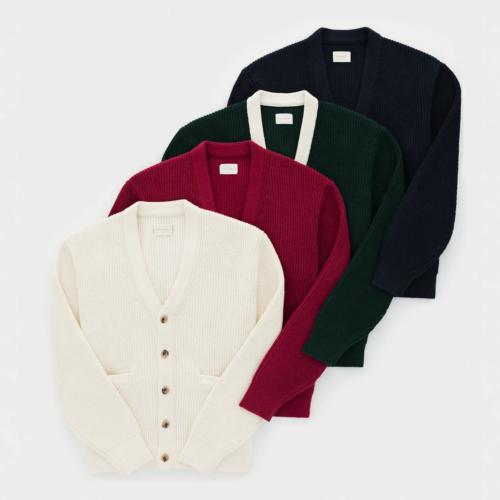 2
Aimé Leon Dore cotton cardigan
£325
As I've written in the past, I love the style Aimé Leon Dore has been working in recent years. They've felt like a real breath of fresh air, and even though they weren't the first to do this look, and recent campaigns have been less original, it still feels like they're doing it better than most. Products range from the standard to the unusual (plain chores to lace shorts) and the colours are also consistently interesting.
The problem has generally been the quality and value proposition, with prices around the same as the top-end makers we write about, but quality a step below. I bought the cardigan above because I loved the style, and to an extent because I wanted to test that impression.
The style was as good as I hoped. That collegiate green, a cream border (not white), a roomy fit that stopped short of sloppy, and no logo anywhere - not all that common with these brands, or indeed with all ALD. A really thick, chunky material. I wore it several times and enjoyed these aspects.
Unfortunately this also supported my impression of the quality. The material is a cotton/nylon/elastane mix, despite being listed on the website as cotton. That isn't always or necessarily bad, but here it really takes away from the character of the material, making it too artificial. Over time this made it less enjoyable to wear than my other knits, and I stopped wearing it.
To be clear, the quality is better than most other streetwear brands, and I know that's one thing that impresses people buying that category when they trade up to ALD. If you compare it to fashion brands, as well, the value proposition is better. But that's not the comparison most PS readers will be making.
If you wanted to buy into the ALD style, a better choice might be something in a synthetic, where that quality matters less - a perforated nylon short, for instance, or a multicoloured shell jacket.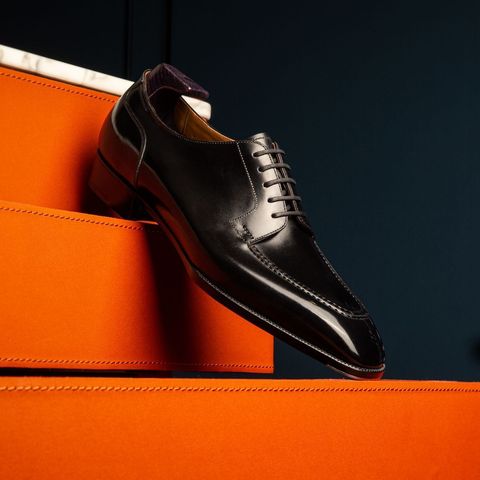 3
Acme and Mori shoes
The views on ALD are in part revisiting opinions I have expressed before, and now speaking from experience. This entry on Acme and Mori shoes from China is similar.
I reported on Acme and on the growth of Chinese shoemaking back in early 2022. I was impressed by the level of make they were aiming for - bringing in many aspects of bespoke shoemaking like pitched heels and shaped waists. There were some initial issues with consistency and quality, but these seem to have gradually been ironed out with experience.
The bigger issue for me personally has been the style, which tends towards the flashy. Longer lasts, chiselled toes, antique patinas, unusual stitching and bright colours. The Acme shoes I reviewed shortly after getting them were black, but in an aggressive shape. The Mori ones were a bright-green suede.
Several months later, I don't really find I wear either. The Mori ones are just as slim and we struggled to find a size that worked. (Interestingly this is something the Asian market tends towards, despite having generally shorter and broader feet than the West.) The colour choice was of course my fault, but it's also something no British maker would offer. I was really hopeful for the Acme ones, but time has told against them.
There's been quite a lot of discussion in recent weeks about how my style has changed over the years - and how people's style changes in general. I nearly always find that over time, people realise the beauty of good shoes is in the details, like the broad strap of an Edward Green 'Piccadilly' loafer, the subtly rounded toe of an Alden 986 (below).
In fact Alden is a great example, because for the quality they are nearly everywhere overpriced - but people keep coming back for the designs and that shade of cordovan. You wear them every single day, and over time it tells.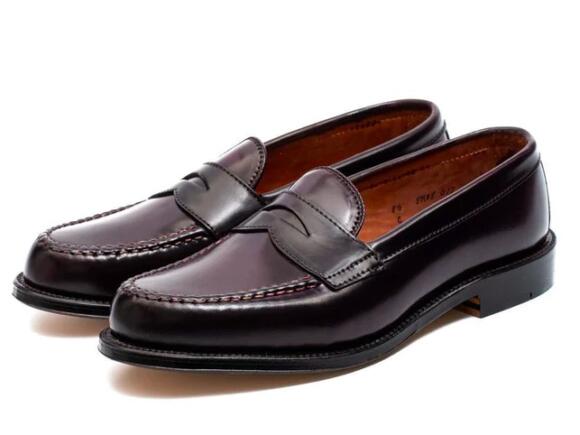 When I try these products, by the way, and find I don't wear them any more, I always try to find a good alternative home. That could mean giving them to people I know who could never afford them, or selling them online through somewhere like Marrkt.
I've been told so many times how grateful people are for shoes or knits or tailoring that they could never otherwise buy. Like much of vintage and second-hand clothing, it's an opportunity to learn about your own style without the same financial risk.
Any questions on how other products have borne out over time, please let me know. I can answer here or even put together another, fuller post.