Saman Amel, Licia Luchini, Billy Tannery: Things that didn't quite work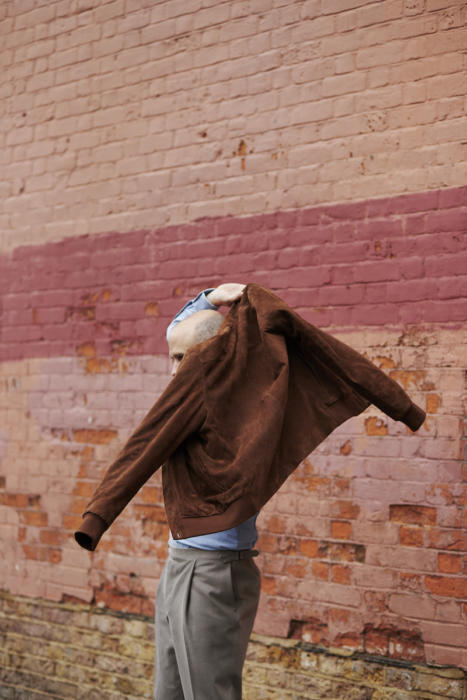 This is a post rounding up three recent made-to-measure commissions that for different reasons, didn't quite work out.
As ever with the reviews and commentary, all three brands are aware of the issues, and we have already talked about what can be learned.
In fact, all three are good examples of brands that take this constructive criticism very well: openly, honestly and positively.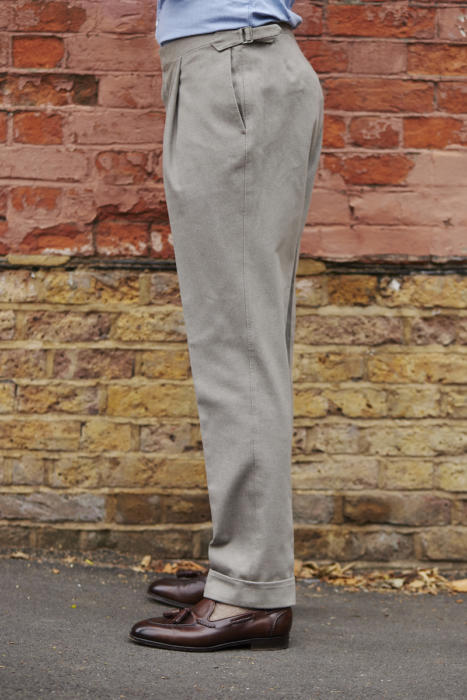 1 Saman Amel made-to-measure trousers
Saman and Dag have already made me a few things that have been extremely good.
The checked jacket they made was probably the best made-to-measure tailoring I've ever had, and the two pieces of knitwear worked well too. Both have been covered before, at those links.
These trousers, however, had issues from the start. Partly because the measurements didn't come back quite right, so the fit was large.
We adjusted them in the leg and seat, but at the next visit to London they needed taking in again. The third try produced a good fit.
There was also an issue with the way Saman tends to make the pattern, which puts more fullness on the front of the leg. This works well for a lot of men, but not so much for me. It also means the pockets are harder to use, being further back on the hips.
I think it was also a mistake to have a single pleat in such a pliable fabric, as it means the pleat has no hope of staying sharp. But I have to take some responsibility for that choice.
In every other way, the trousers were great. Solid construction, nice style, and a Loro Piana 'denim' that looks nice and casual but doesn't look like it's pretending to be a jean.
The trousers I now have are perfectly wearable, and they will be worn. But next time I'd go for a flat front and probably ask to not have that fullness at the front.
2 Licia Luchini knitwear
I reported on the small hand-knitting operation run by Matteo Luchini and his family last year in this article.
I received the navy sweater I commissioned a couple of months later, and the make was wonderful. Just what you'd expect from hand knitting, and with that peacock pattern on the sleeve that was extremely subtle.
However, the fit wasn't great. It was a little narrow in the upper arm, perhaps a touch in the chest, and much too short.
Fortunately, adding length to hand-knitting is fairly straightforward, so I sent it back and had the missing length added. The sweater I have now is the perfect length, but still not quite right elsewhere.
I've talked to Matteo about this, and suggested it would be better to work from size blocks going forward, rather than just taking body measurements. So a customer can try on a 48 or a 50, and then request that the arms are a little longer, the body a little shorter and so on.
That involves a lot less interpretation on the part of Matteo, and makes it more likely the customer will get what he is expecting.
Matteo has decided to do this going forward, and I'm sure that will work better. I wish him and the family luck.
3 Billy Tannery goat-leather jacket
When I visited Jack Millington's start-up goat tannery last year, he said he would like to see how it made up into a jacket, and offered to do so through Cromford Leather in Marylebone.
We picked a fairly simple and classic design from Cromford - the De Niro - and went made up some leather especially (the colour pictured).
I did a fitting in muslin with Cromford, which basically just required making the shoulders and chest a little bigger, and the waist a little slimmer. Then Pauline and the team made the jacket up.
From a make point of view, it was perfect. And Pauline also did some great dying of the skin around seams and edges, to give it a subtle vintage look.
But unfortunately the leather had an issue where a scrape to the surface showed the light inner (corium) of the skin. Having taken the jacket back, Jack discovered that this was due to weaker liming in the early stages of the tanning.
Jack uses a light hand finish on this leather, which means it's not dyed all the way through. This looks great, and normally wouldn't be an issue, but this tanning problem made the surface weaker and allowed the core to show.
We have been able to minimise the effect with some creams, and for Jack it's a useful learning point, for what is still (like Licia Luchini) a young company.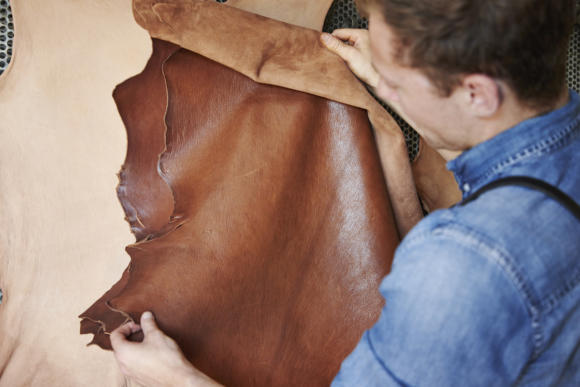 I think it's worth emphasising that experiences like these are a small minority of the bespoke or made-to-measure projects I undertake in any year.
And, being custom-made products, there is always greater risk of things not turning out as expected. Indeed, a useful aspect of these posts might be that readers realise it happens to others too.
Most importantly with my issues, they are ones that can be corrected, and the makers' attitude means that they will be.
Photography of Saman Amel trousers and Billy Tannery leather: James Holborow.
Photography of Licia Luchini: Jamie Ferguson.
Apologies for the lack of photography on the other pieces. I'll take ones if and when there is a new version of the knitwear or jacket.
Suede jacket shown top: Connolly.
Want to learn about how Permanent Style is funded? Read 'Is this an advert?' here.