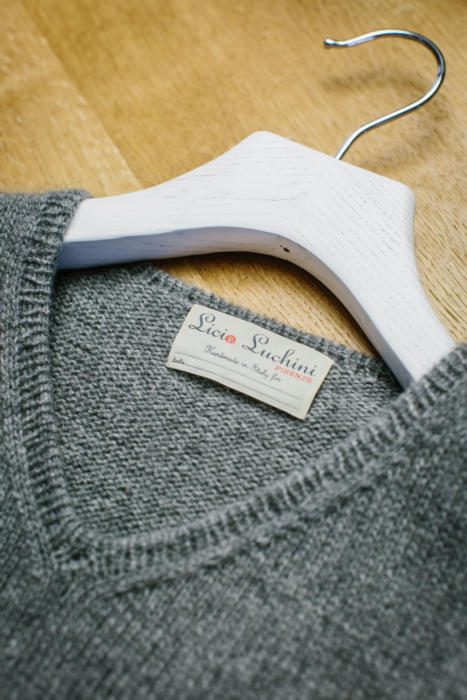 You don't see many hand-knitted sweaters from luxury brands. In general, their knitwear is sold on the quality and rarity of the fibre, rather than the manufacture.
And when you do - as at Ralph Lauren Purple Label for instance - they're very expensive.
This is partly because hand knitting can't be scaled. Many processes for clothing can be made more efficient at scale - even a lot of tailoring, outside of bespoke.
But hand knitting - as in, one person sitting there with a couple of knitting needles - cannot.
Yet it's not that difficult to do. A simple sweater, in a basic design, is fairly easy to knit.
Women in the family did it traditionally, of course. My wife and I still have a collection of knitted baby clothes that have been handed down through generations of her family.
And today knitting it's actually trendy. It's something anyone can take up who wants an escape from the digital world, like craft beer, jewellery or pottery.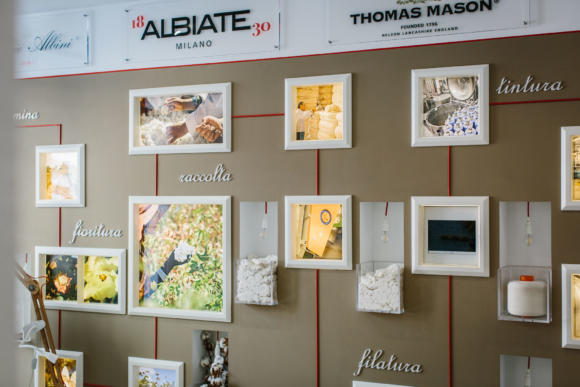 It's perhaps not surprising, then, that someone has set up an outfit hand-knitting bespoke sweaters.
In Florence, that's Matteo Luchini.
Matteo is the Tuscan agent for Albini shirtings, and has an office in Florence, just opposite the Stefano Bemer workshop on Via San Niccolo (above). It's the family business: his father was an agent, and his grandfather before them.
But his mother (below) is a knitter. She always knitted people clothes, and Matteo thought that there was a gap in the market for hand-knitted, made-to-measure knitwear.
So he started a shop in the same space as the office, and named it after her: Licia Luchini.
The business has only been going for a couple of years, and is run in parallel to Matteo's agency work. His assistants, Lisa and Alessia (left and right respectively) are pictured below.
The plan is to offer knitwear only to a customer's measurements, in any design and any yarn.
There is shetland, merino, cashmere and cashmere/silk, with the cashmere coming from Zegna Baruffa.
Delivery is 4-6 weeks, with prices ranging from €450 to €900 depending on the fibre and complication of the design.
"Hand knitting has a lovely natural stretch that comes from the loose way it is woven," says Matteo.
"This cannot be replicated on an automated loom, both because the loom would have to run too slowly, and because it cannot use the thickest yarns."
Hand knitting, by contrast, needs thick yarn, which is why those hand-me-downs are always so chunky.
"The other way you can identify hand knitting is the seams and neckline," says Matteo. "This will always be noticeably bigger."
Less obvious, but perhaps more attractive, is small variations in the body of the sweater: ever-so-slightly thicker or thinner loops that you only pick up on close inspection.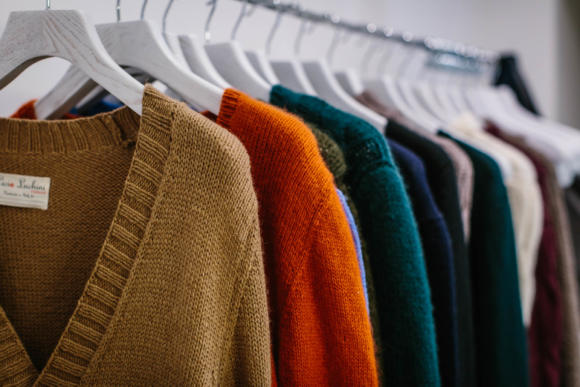 Licia is often in the shop knitting, keeping Matteo company. And she has a big store of old pattern books.
Looking through these books, at all the intricate designs and figurations, you realise quite how much is possible with hand knitting.
There are so many patterns and permutations. Which of course is where traditional fishermen's sweaters come from, with the various islands or towns creating their own local pattern.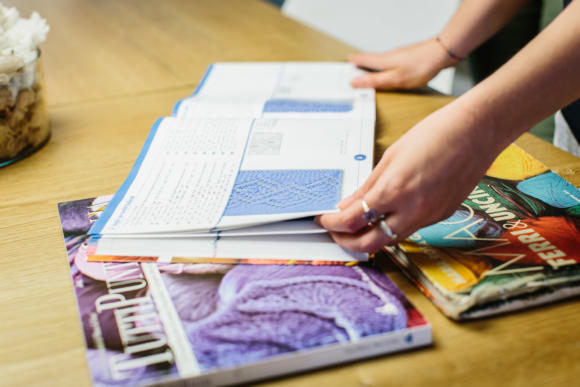 I don't think most of these patterns will be suited to menswear, though. A classic Fairisle sweater is one thing, but an intricate floral design on the chest of a crewneck might look rather odd.
I also worry slightly about Matteo creating pieces from scratch based on measurements.
In my experience it's hard enough to specify the fit of a sweater when you have samples to try on. I've done that at Loro Piana, Simone Abbarchi, Saman Amel and others - and it's not straightforward, particularly the first time.
Even harder will be creating a piece from scratch, with the fitter having to make their own assumptions about design and tolerances.
I don't want to pre-judge anything however, and it's a new business that will certainly evolve.
I ordered a navy cashmere crewneck to try out and review, with an extremely subtle 'peacock' design on the top of each sleeve, to see how that looks. It cost €850.
I'll report back in the New Year.
Photography: Jamie Ferguson @jkf_man