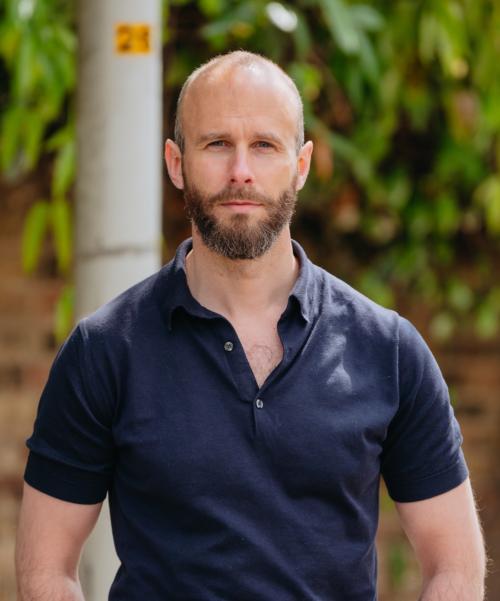 Over the next few weeks on Permanent Style, I'll be setting out the pieces that form the foundation of my smart/casual summer wardrobe.
We've covered the smart (read tailored) side of summer dressing in quite a lot of detail over the years, but less so the casual side.
This can be a hard to get right.
Tailoring in the summer is fairly easy: you wear the same clothes, just in materials that have the additional aim of trying to keep cool.
So cooler materials like linen and high-twist wool, shirts in linen or cotton/linen, and perhaps bare ankles or an open neck. Covering the head is important too.
Casual clothing is also fairly easy: most men are happy in a T-shirt and shorts, even if it doesn't necessarily suit all of them.
It's the areas in between that are tricky. For example, dressing up a little in what is a casual work environment; simply dressing for yourself; or trying to feel more work-like at home, without feeling silly walking around in full-on tailoring.
My foundation piece here, my go-to for starting an outfit, is a knitted polo shirt* like the one shown, from John Smedley.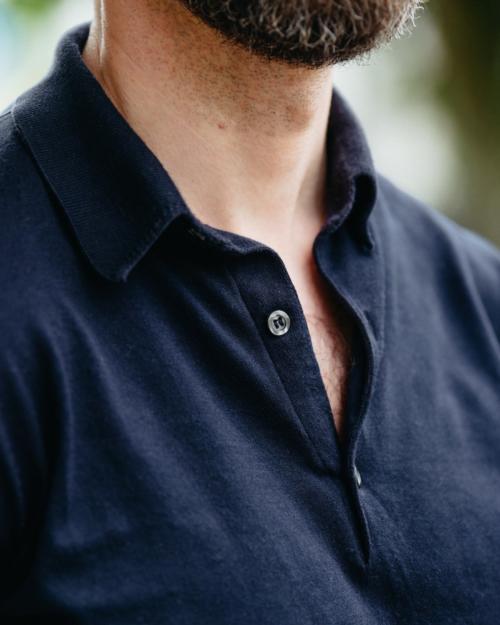 Why? Because its combination of material, style and construction make it the perfect partner for other smart or casual clothing, enabling it to be dressed up or down.
The polo's collar and knitted construction make it smart. Anything with a collar immediately looks more formal (as well as more flattering) and a pointed, fashioned one like this – on the Smedley 'Adrian' model – particularly so.
Shorter and more spread collars, as seen on normal polo shirts, always look rather sportier – see also the Smedley 'Rhodes' model. (The larger collar on the Isis is also nice and smart – but the fit is too roomy for me).
And the knitted construction of the polo adds to this smart impression: it looks more like fine knitwear than something associated with sport.
In fact it's surprising how strong this impression is, given the subtlety of the actual difference.
These smart aspects mean the polo can be happily worn with tailored trousers – perhaps a high-twist, and certainly any linen or cotton.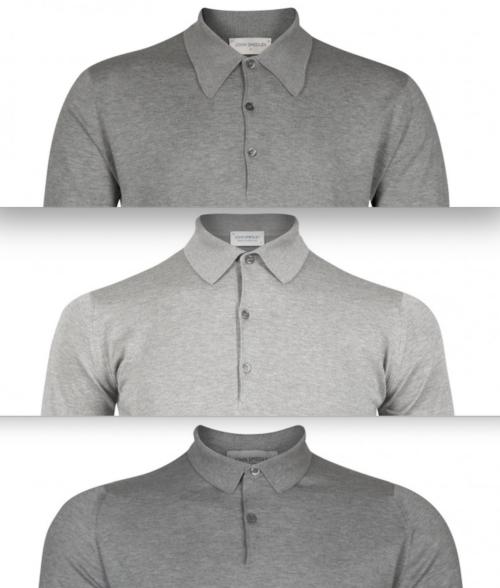 But still, the polo has a casual appearance due to soft material and lack of stiffness. And of course because it is short-sleeved.
A navy version like this, below, could easily be worn with cream jeans instead of cream linen, and with smart sneakers or canvas tennis shoes. I wouldn't wear it with heavy, darker denim, but cream and mid-blues seem OK.
I'll illustrate these combinations in the next piece in this series.
The merino versions of these knits are also worth considering.
Although cotton will always be cooler, a short-sleeved fine merino polo still keeps you cool, holds its shape better, and the wool is a little better at regulating body temperature.
In a country like England, where a sunny day can feel chilly as soon as the cloud covers the sun and a breeze gets up, merino can actually be a more practical choice in the summer.
(Unfortunately there is no Smedley short-sleeved model in merino with a fashioned collar, just the Payton with the smaller collar style.)
In terms of useful colours, a knit polo can be tricky because some standard polo colours, like white, don't look as good as knitwear.
And they have the same problem as other collared knitwear (like a roll neck) that standard shirt colours light blue don't look great either.
This makes finding combinations of knit, jacket and trousers a little more challenging.
Personally I'd recommend navy (largely to go with other navy) and cream (as a white replacement – though make sure it's not too transparent), followed by black, light grey, olive and dark brown.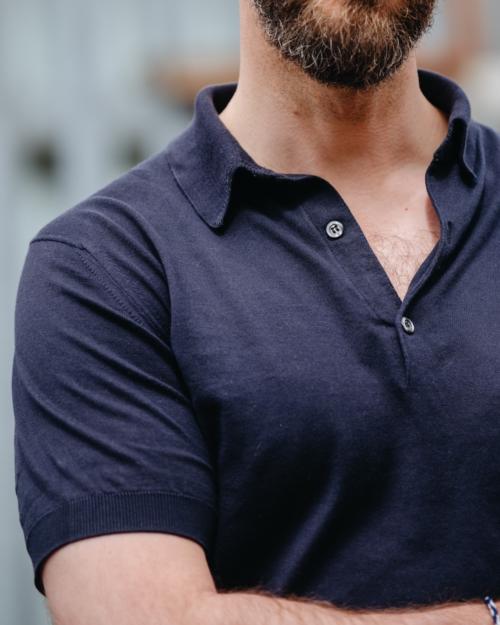 This argument is consciously quite narrow – supporting a very specific style and make of polo shirt.
But I have tried other polos with this range of summer clothing over the years, and none of them work as well. The Armoury's short-sleeved ones are great, but aren't knitted and so look more sporty.
And the Friday Polos are good with both tailoring and casual wear, but they are long-sleeved, and their piqué cotton is deliberately heavier – making it not that suitable to very hot weather.
*Calling this a 'knitted' polo shirt isn't really accurate, as most polo shirts (and indeed T-shirts) use knitted materials. What we mean when we use the term for a piece like ths is that the shirt is knitted together, rather than sewn. The seams are knitted. This is called 'fully fashioned' in the industry, but it's a bit of a mouthful – so I'm switching previous policy and referring to them as 'knitted' – with the help of this footnote!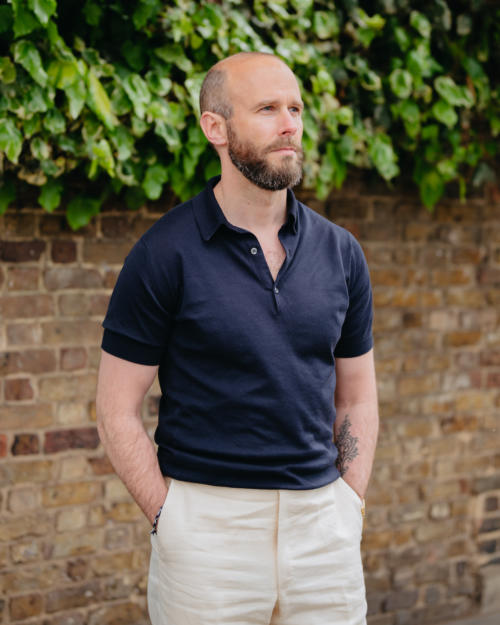 Next week: styling for smart/casual looks in the summer, followed by a capsule smart/casual shoe range.
Adrian polo from John Smedley (medium in navy) worn with cream-linen trousers from Jean-Manuel Moreau
Photography: Alex Natt @adnatt