One of the nice things about having nice advertisers is the range of Christmas shopping ideas they present. Here are my favourites.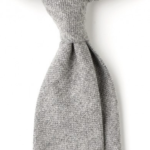 Among the best additions to the collection at Drake's are the untipped cashmeres in various shades of grey. The lightest, simply described as 'grey', is my favourite. Coincidentally, it is also my favourite shade of Kirby's Palatino super-fine socks at The Hanger Project. Perfect to match with pale flannel trousers, or an unusual note with mid-grey.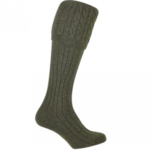 Mes Chaussettes Rouges has expanded considerably in the past year, now with their own shop in Paris, and one of the things they have added is hunting socks. I don't plan to go hunting, but I will be spending a lot of time at Christmas sitting around the fire.
Someone else who has expanded a lot is The Merchant Fox (pictured top), with reefer jackets and suitcases added to the accessories and bridle-leather bags. For more modern bags, and a range of brands, Opumo has the best selection I've seen (J Panther aviator, left).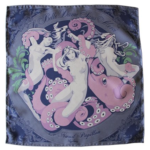 Pediwear is one of an increasing number of online shoe retailers, with both a big range of shoes and a surprising number of accessories – Peckham Rye hanks, for example. A Fine Pair of Shoes, the other shoe retailer here, keeps with a smaller number of shoes but is also the exclusive UK retailer for Covy's overshoes. A German brand, Covy's are less dressy than Swim's with a chunkier shape and higher coverage.
What else do we need for Christmas? Dent's is where I'd go for gloves in the UK (particularly the deerskin), Penrose's range of cufflinks is worth highlighting, and Le Noued Papillon has the greatest range of silk bow ties (though the Belle 2 handkerchief, right, is also a favourite).
Trunk, meanwhile, is great for presents across a series of categories, particularly with the addition of Trunk Labs. If I had to pick one sure-fit Christmas hit it would be the brass tea-light holders. For a more casual wardrobe, the Sunspel fairisle accessories are also worth checking out.
Among my other favourite online sites are Kaufmann Mercantile, a New York workwear-influenced site that now ships to the UK, and Misc-Store, which stocks Midori and Postalco (envelope, right).
There seem to be new ones every single day.