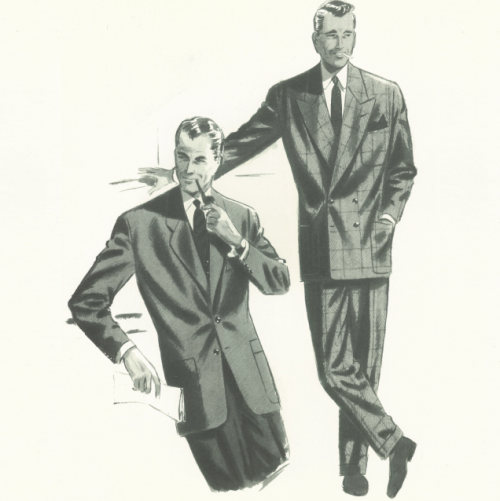 Images from US men's magazines Esquire and Apparel Arts are relatively common around the internet, but less common are Italian illustrations from the same era. These come from a collection of a small Italian tailor, who kindly allowed me to scan a selection. Unfortunately the plates have neither a source nor a date.
From the dozens available, I picked these five to begin with to show different approaches to the double-breasted jacket. Nearly all have four buttons, rather than the six seen more commonly today. Six-button styles are much rarer. More common in this collection, in fact, are four-button styles fastening to the bottom button.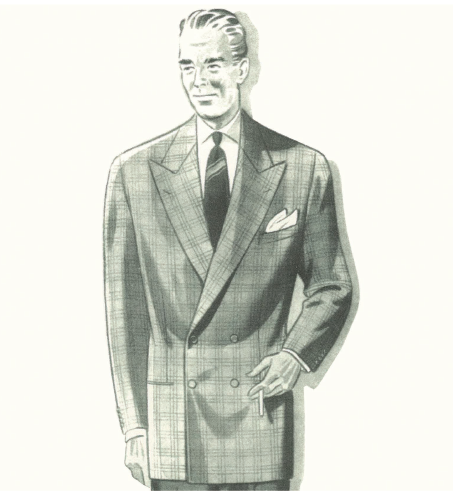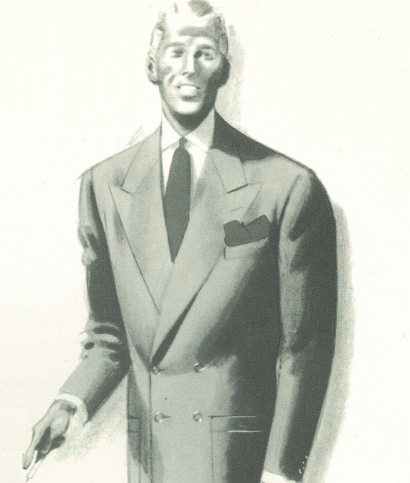 Four-button DBs are a good option for men that want to try the style, but fear six buttons will be overkill. You can, after all, merely add the missing two buttons later, given they have no functional purpose. You can see a modern version of the style on my Henry Poole suit.
Note also the simplicity of the tones and patterns, and the propensity to show the DB fastening both top and bottom buttons. I stick by my advice to leave the bottom button undone – it is far more relaxed and allows the jacket to open if you put your hands in pockets – but it is always interesting to see how the influence of such rules has fluctuated over time.