When was the last time there was a shop opening on Savile Row to get excited about? One making to the same standard as the great tailors already there?
Exactly. Reason enough to shout about the new Gaziano & Girling shop, which had an informal opening party on Friday. Plus it's Tony and Dean, which makes two more big reasons.



The shop itself is lovely: classic but sophisticated, a perfect balance between the stuffier tailors and brash luxury of Berluti et al. It's great to see the rows of G&G boxes, the new shoe trees (both for bespoke and RTW) and – most of all – all the G&G models in one place, beautifully displayed.
Below, with Pat Murphy before he and Johnny fly off to New York for the week. Grey flannel A&S suit, Satriano Cinque shirt, Drake's tie and Rubinacci hank, in a celebratory Iris puff.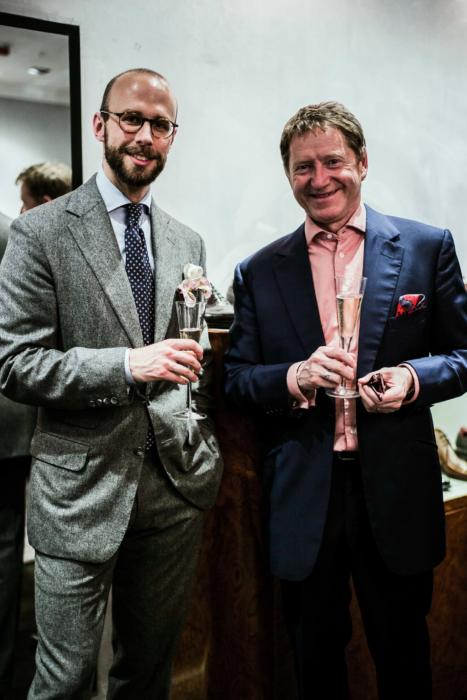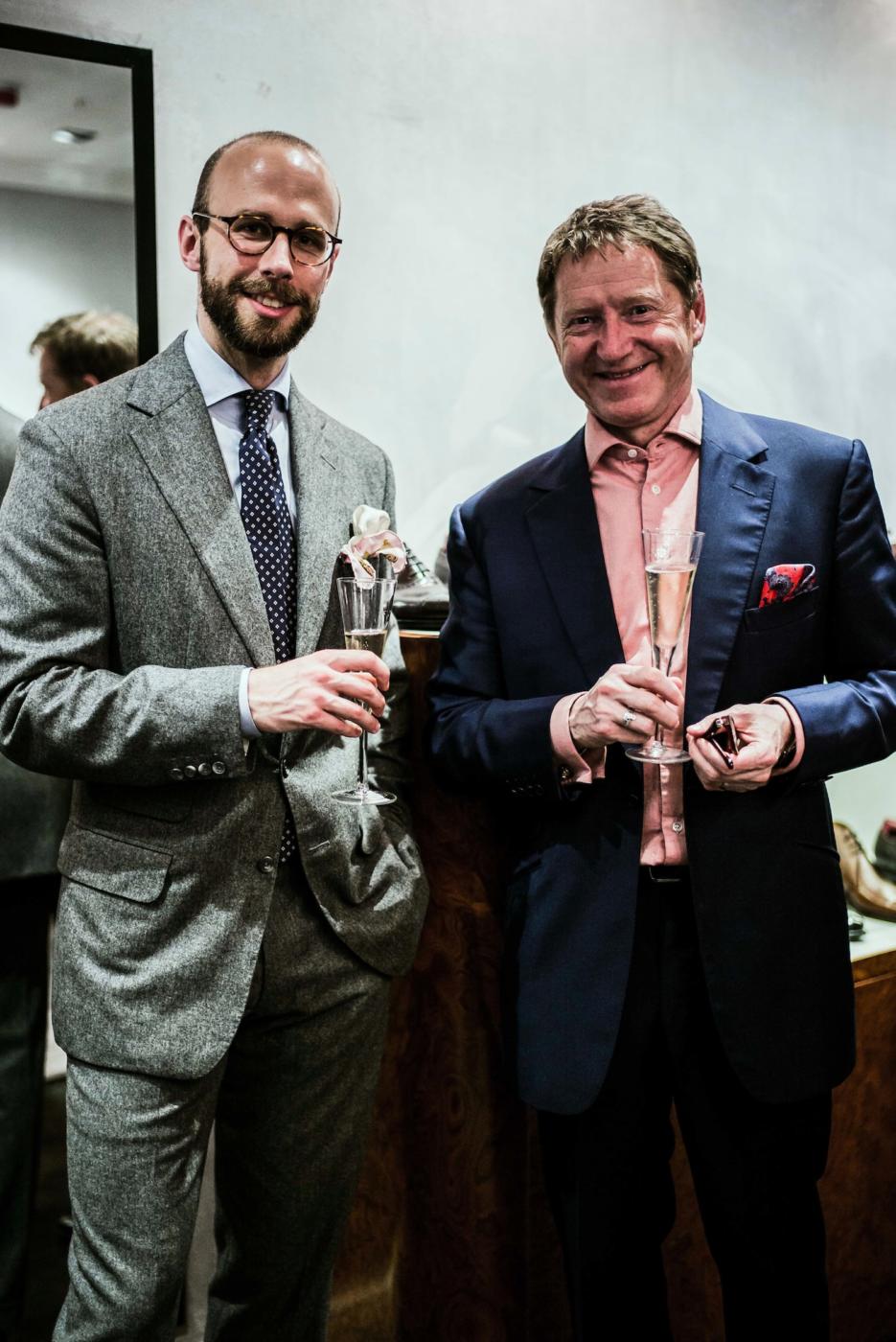 Photos: Luke Carby