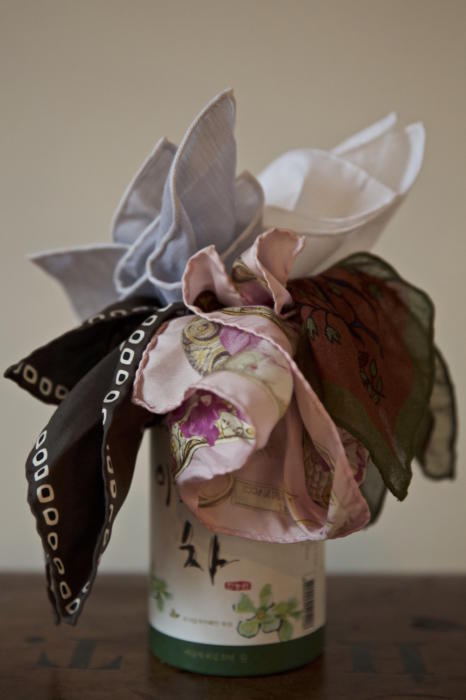 A capsule collection has many uses.
When you travel for long periods, for example, you want a small but versatile collection of clothes that has a large number of permutations, and suits different occasions. And if you commute by bike (as I do) you want similar versatility in the small volume of clothes you can keep in the office.
We looked at this issue for the first time back in October, when I selected five ties that I would keep in such a collection.
A few readers were surprised that it didn't include a greater variety of ties – a burgundy, for instance. But greater variety usually leads to lower versatility. If a burgundy tie only goes with one of the suits in your office, it should probably be replaced with a navy that goes with three.
Interestingly, this doesn't apply to handkerchiefs. You can have a broader spread of materials and colours in a capsule collection of hanks, and not sacrifice as much flexibility.
There are a few reasons for this. One is that a white-linen handkerchief goes with so many things, is suitable in so many situations, that it leaves more options elsewhere. Another is that a handkerchief is often an accent, a piece of optional decoration, rather than something that anchors an outfit.
That may mean that a hank is more noticed of course, being a pop of colour. But if you're ever worried about wearing the same hank again and again, you can just resort to white linen. Or grey linen, as we discuss below.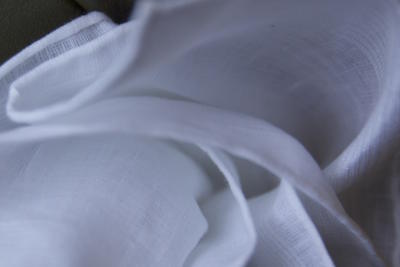 1 White linen
The mother of all handkerchiefs. Formal enough for anything remotely smart, yet still casual enough for most odd jackets. Avoid with the most casual of fabrics, such as tweed. And pack one whenever you travel, alongside a navy tie.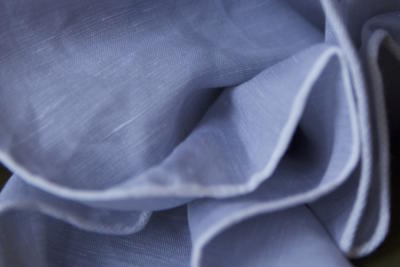 2 Grey linen
Small twists on the classic white linen are often useful. I dislike whites with coloured borders however. The colour is small yet it narrows their usefulness considerably. Better a coloured body, and in particular grey, which is a subtle, urbane alternative to white – particularly nice with navy.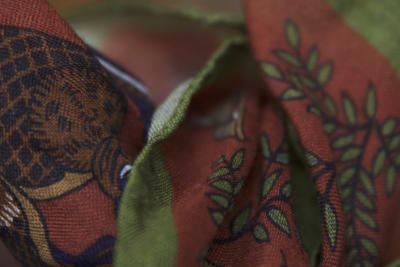 3 Wool or wool/silk – in autumnal colours
A more casual jacket will often suit a wool (or wool/silk) handkerchief. Perhaps more versatile with a bit of navy or grey in the mix, but brown, green and similar autumnal colours will be a nice accent to all casual jackets and tweeds.
4 Silk – bright, multi-coloured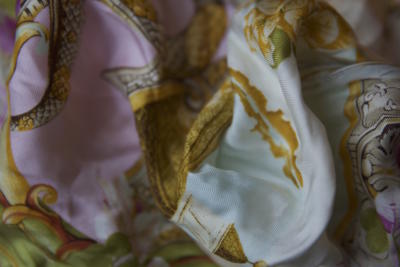 These Rubinacci hanks are useful because they combine so many different colours. A quick rearrangement and you go from all pink to a mixture of pink, cream, yellow and brown. The sheen of silk means it will stand out more, and is often nice in contrast to a matte tie.

5 Dark silk – simple, geometric pattern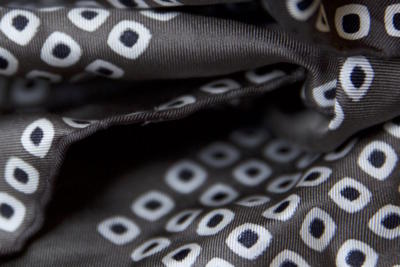 I've included two silks, one bright and one dark, one simple and one flowery. They should be selected depending on the impact desired, and of course the events of the day. This dark grey, white and black pattern is versatile enough to go with pretty much any navy or grey.
As with all posts, I have selected these handkerchiefs from my personal collection, built up over several years. They may therefore not be currently available.
I know readers would like recommendations that can be fulfilled at the touch of a link, but that would be more a review of a season's fashion, rather than a personal taste. Distrust any writer whose favourite things happen to all be available in a single season.
Having said that, the Simonnot-Godard linens are available from Mes Chaussettes Rouges. The others are from Drake's, Rubinacci and Tom Ford respectively.
–
A few people asked about the best handkerchief sizes by the way.
Hanks tend to be one of two sizes: 12-13 inches or 16-17 inches. Which size you need depends on the size of the pocket it is going in, and the material it is made from.
For a silk square, which can slip down easily inside a pocket, you need to be fairly precise: 12-13 inches is good for a Neapolitan pocket, or any patch pocket; 16-17 inches is good for most welt pockets.
For a wool or linen, the size matters slightly less as the texture of the hank means it is less likely to slip down. However, if you have a big hank in a small pocket, it can distort it and the jacket shape. So best to try and stick to those same sizes as above based on the pocket size.