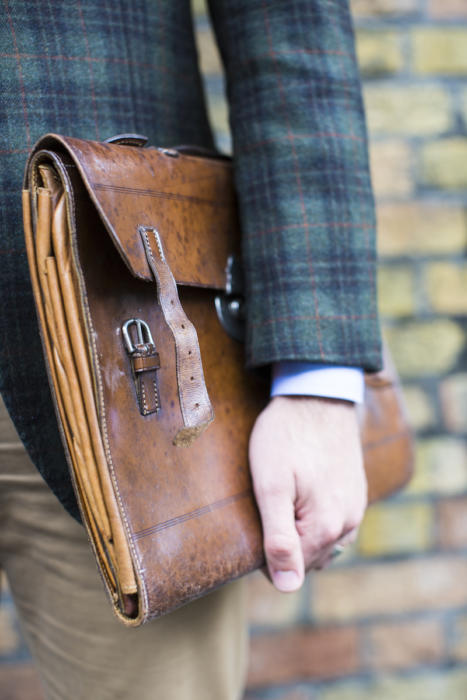 I bought this vintage folio from Bentleys Antiques in London last year, and it has proved fantastically useful.
We can all count ourselves lucky that laptops (well, MacBooks anyway) are only a touch bigger than European writing paper in the first half of the twentieth century. It means vintage cases like this one can still be used today.
Along with the MacBook Air I tend to carry a phone, wallet, keys, business cards, phone and notebook. Plus assorted papers. This case can hold all of them, with several of the pockets also conveniently sized.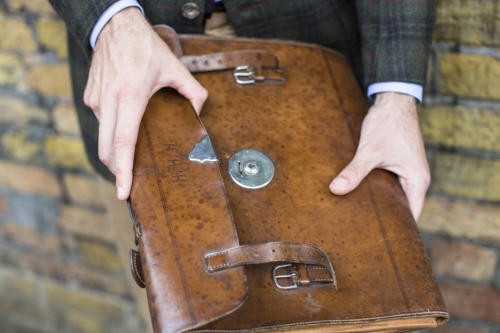 The biggest problem with vintage cases is speed of access. A gentleman in the 1920s never had to dive into his case to answer a call, fish out his wallet or drop in a leaflet. He would arrive, sit, and only then open his case. Pieces like this would usually contain writing equipment, which would always require a desk.
Modern cases usually have some form of external pocket, and it is often the one most heavily used. The classic attache case suffers from the same problem – it has to laid down on a surface to access the contents, which is not helpful when you are trying to dig out a map or grab your keys.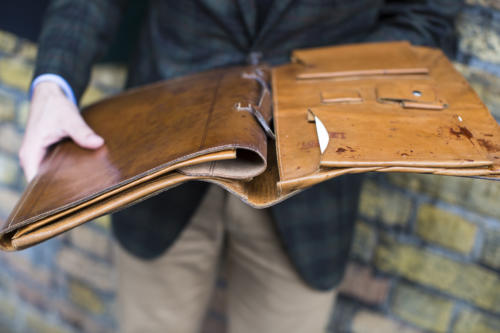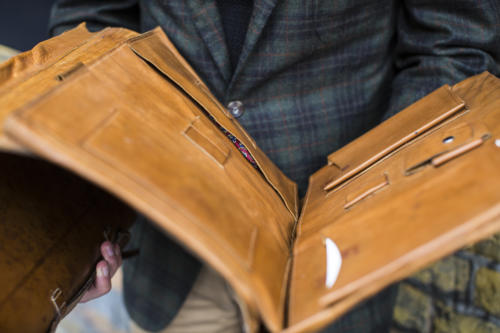 However, for a vintage piece this folio is actually quite easy to use. It can be opened at the top when held, as shown, giving access to a deep, full-width pocket. It is here that quick-access items can be stored, while the laptop and anything else can be contained in the other two, folded sections.
The leather is a heavily waxed calf on the outside, and goatskin on the inside. It has a lot of spotting on the exterior, but I like such signs of age if they don't affect the functionality.
If I could change one element, it would be the hardware, which might be nicer in brass.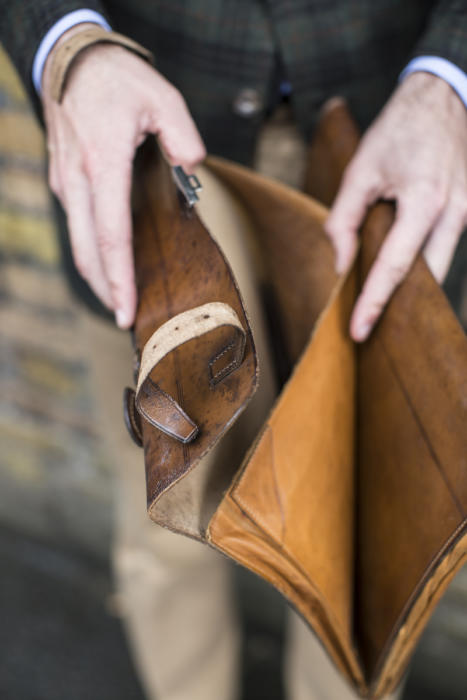 Photos: Jamie Ferguson – www.jkfman.com and @jkf_man

Post on the clothes in these photos here