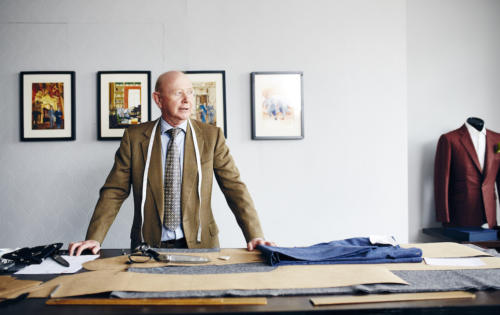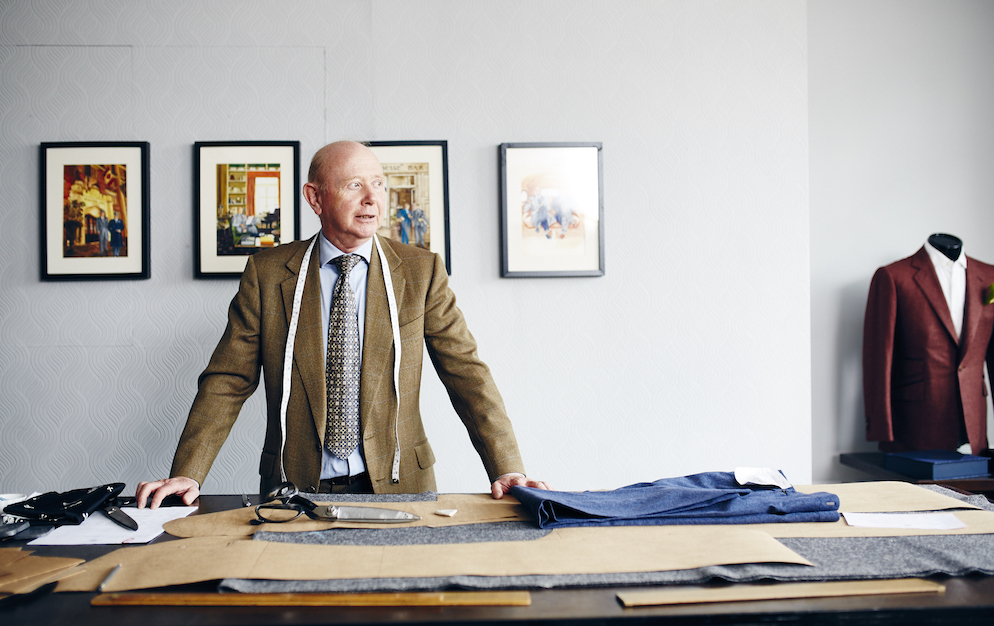 If you're looking for a good bespoke suit in London, there aren't many English options between £1000 and £3000 or so. Most are closer to the £1000 make and finish, but simply charge twice as much.
An interesting option is to have the bespoke cut and finish, but with some parts of the work done abroad. Having one or two of the fittings done in China or India makes a huge difference to the cost, even with the distances the suit will travel.
Kilgour tried this several years ago, but suffered rather from the PR of making in China. That was a shame, because the results were good. Recently a few others have started using a single workshop in China, which also seems to be going well.
I will be trying out some of these over the next few months, as I hope they could offer a good option for someone trying to step up to high-end bespoke, but afraid of the tripling in price. For clarity and consistency, I will refer to this service as 'foreign bespoke'.
In this post we will be looking at Whitcomb & Shaftesbury. Despite the name, W&S is run by two Indian brothers, Suresh (above) and Mahesh Ramakrishnan. They have a nice room on the top of 11 St George St (the same building as Steven Hitchcock, on the ground floor).
Their cutter is John McCabe (pictured top), who has been cutting around Savile Row for 40 years – at J. Dege & Sons and at Kilgour from 1993 to 2010.
Suresh manages most of the operations in London, and is effectively front of house. Importantly, he offers two services – both with John cutting, but one where the suit is entirely made in London with standard tailors, and the other where most is made in the brothers' workshop in India.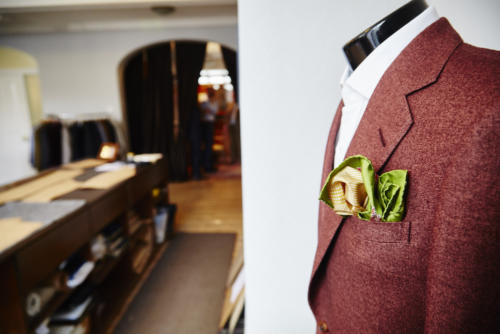 In my experience this is important because over time it brings the two offerings closer together. The same cutting is going into each, and you expect the same coat-making to come back. At every stage, John is comparing the work of both local and foreign makers and bringing them to the same standard.
The two offerings are referred to as Savile Row Bespoke and Classic Bespoke, and cost £3040 and £1360 respectively (both exclusive of VAT). It's quite a cost saving; and given that I've always said the fit is the most important thing, it makes the latter a great introductory option.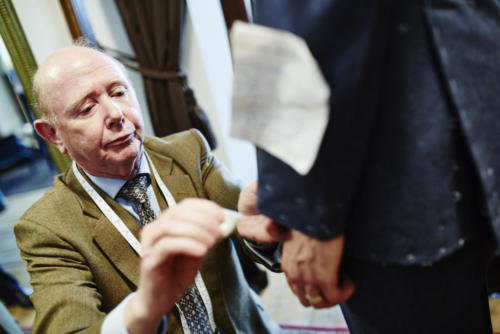 I try to be cold and objective about these things, but it might also matter that Suresh and Mahesh's workshop was set up in the wake of the 2004 tsunami, in order to offer training and work to fishermen that had lost their livelihoods. Since 2009, it has turned to helping abused and deprived women. Around 300 people have been trained in that time, of which 70 work there today.
From what I've seen so far, the craftsmanship is on the same level as London. Indeed, the women in India are often able to take on things that some coatmakers would not, such as lapped seams and embroidery.
One jacket (below) features two strips of leather embedded down the front of a jacket. It's not really my taste, and the work wasn't perfect, but that kind of range enables Suresh to offer unusual details and very low prices.
I was going to have one suit made in the Classic Bespoke, but Suresh offered to make me the Savile Row level as well, in order to compare the workmanship in each. It will be interesting to see how they turn out.