When I was a teenager, we went on holiday to New York as a family. And although I looked in many shops, particularly the Rhinelander Mansion, it was Paul Stuart that I loved the most.
Ralph Lauren was a lot more polished; I'd probably have said it was cooler. But Paul Stuart felt like a proper men's store.
There were shelves upon shelves of ties, all arranged by colour – as if to show that they had every possible shade. There were deferential sales staff – all a touch older and clearly experienced, with their own sense of style. And it went on forever, upstairs and down.
My favourite experience was having a pair of trousers altered (everything had unfinished legs, obviously). You stood in a large, high-ceilinged, multi-mirrored room. At least two men (possibly more) hovered around me. You stood on a dais, for God's sake. It was wonderful.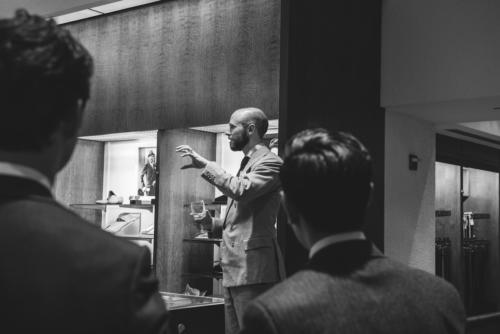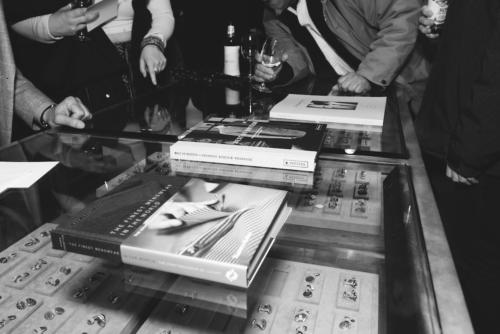 This was the general gist of the speech I gave at the Paul Stuart store two weeks ago in New York, where we held an event for readers to come and have their copies of Permanent Style 2015, The Finest Menswear in the World, and Best of British, signed.
I continued by saying how anxious and awed I was all those years ago. And how incredible it seems to me now, that the same shop is holding an event in my name.
It is humbling, and I thank Paul Stuart for their support with all my heart.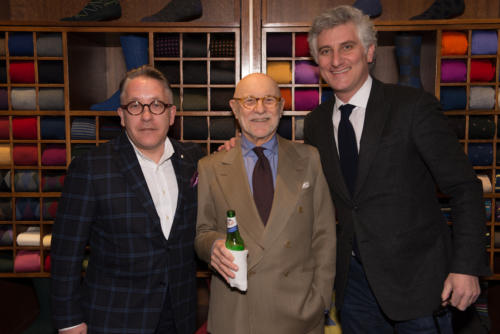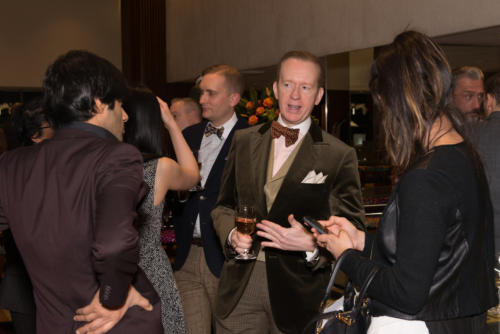 Paul Stuart, by the way, hasn't changed in all that time. There's a good deal more edge to the clothing – thanks to Ralph Auriemma, first with Phineas Cole and now with the Paul Stuart mainline. But the set-up is the same, the staff the same, and that awesome fitting room just the same.
Every man should visit.
I am wearing:
Blue poplin shirt from D'Avino
Dark-green silk tie from E Marinella (which seems to have gone rather askew – and everyone was too polite to tell me!)
Pale-pink handkerchief from Simonnot-Godard via Mes Chaussettes Rouges