Our trip to Japan this week was meant to be roughly split into three parts: retail (for a shopping guide), bespoke makers (for a range of posts and freelance articles) and Japanese crafts (around Osaka and Kyoto).
But strangely enough, it was the bespoke elements of the retail stores that impressed us the most.
Stores like Isetan, United Arrows and Beams (with all their various branches) are impressive in their way. There is a greater range of high-end shoe brands, for example, than you'd find pretty much anywhere else - and Italian tailoring/shirtmaking labels.
But in the end, it's all product you could find elsewhere, and much of it is dominated by the big fashion brands.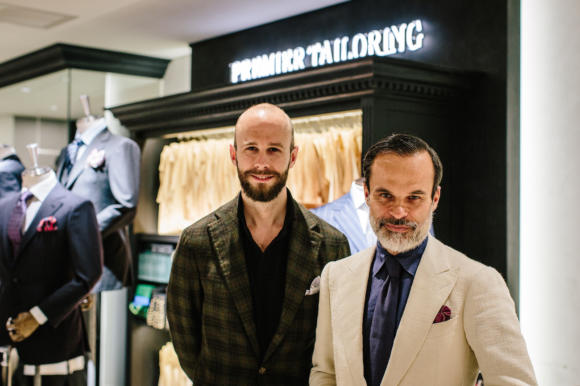 On the other hand, when we reached the 4th floor of Isetan and ran into Lorenzo Cifonelli in the midst of cloth bolts in the 'bespoke corner', it was genuinely surprising.
Lovely to see Lorenzo, of course, with his glorious white-bearded grin; but more interesting to see the cloth, the paper patterns, the sales staff earnestly explaining the Cifonelli style (with the aid of my The Finest Menswear in the World).
Lorenzo comes twice a year (less than a lot of other places) but nowhere else is he in a store like this.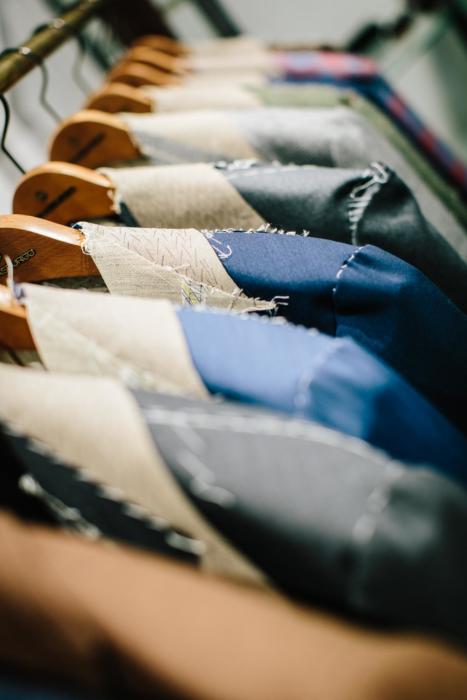 Upstairs, we ran into Timothy Everest, in the middle of fitting a trench coat on a Japanese customer.
I had known Tim was going to be there, and we had planned to meet for dinner. But again, striking to hear that around 60% of his business in Japan is made-to-measure, driven by events like this.
Apparently this is a particularly busy time for trunk shows - known as 'silver week' - but artisans come all year round.
Over in the Midtown mall, we saw Salvatore Ambrosi ending his show at that Strasburgo branch. (By this point, it was getting a little annoying that we were only bumping into people we knew...)
Strasburgo has often been at the forefront of pushing bespoke in Japan, increasing its activity recently.
The next day we met two of Strasburgo's in-house artisans: shirtmaker Masanori Yamagami (above) and tailor Noriyuki Higashi (below, also known as Sartoria Domenica). They have a home on the top floor of another Strasburgo branch, in what's called the Tailor's Lab. (Trouser maker Igarashi used to be there too, but is now on his own).
The Lab, launched two years ago, is a big space with fittings around the walls, cutting tables and alterations tailors in the back (shown in top image). Downstairs are men's and women's retail levels - though even there, there was both an Italian shirtmaker and shoemaker Yuki Shirahama in the middle of shows (bottom).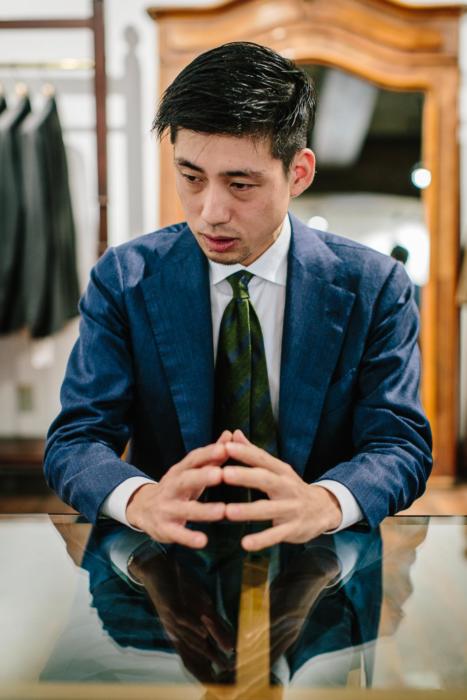 This support of bespoke by big retailers is one reason the trip made us think the future of bespoke is in Japan. It's always hard for artisans to educate the broader public without it.
But arguably a bigger factor is the volume of young Japanese tailors and shoemakers setting up shop.
After all, there have been fashions for bespoke before: ten years ago the likes of Panico and Campagna used to visit Japan, but largely stopped around 2008 after the financial crisis.
The future of Japanese bespoke lies with young makers like Shirahama, Yamagami, Higashi and the dozens of others around the country. We'll cover many of them over the coming weeks.
Photography: Jamie Ferguson @jkf_man
This trip could not have happened without the extensive help of Masaichi Hasegawa of Gaziano and Girling while we were in Tokyo, and Jason Yen of Gaziano and Girling/Camps de Luca in advance. Thank you both.