My seasonal selection on No Man Walks Alone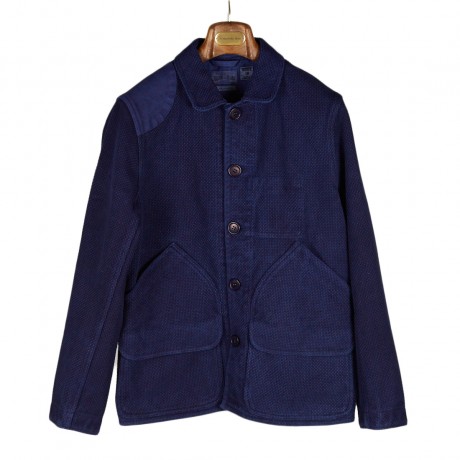 Earlier this week, No Man Walks Alone published a piece I wrote for them while in New York, selecting my favourite pieces from the stacked shelves of their NY showroom.
This is something we started with the Spring/Summer range back in May, and proved popular. It's often nice to have a different person's view on stock, particularly if that person comes with a particular philosophy and style.
Among the 10 pieces I selected this time, I'd particularly highlight the sashiko hunting jacket from Blue Blue Japan - which is the nicest iteration of the style I've seen from them - and the Eidos trousers, which now have both formal and casual versions ('Sal' and 'Sam').
The jacket and the Sal trousers in beige twill are pictured above and below, respectively.
You can read the full piece here.