Everyday Denim cloth available again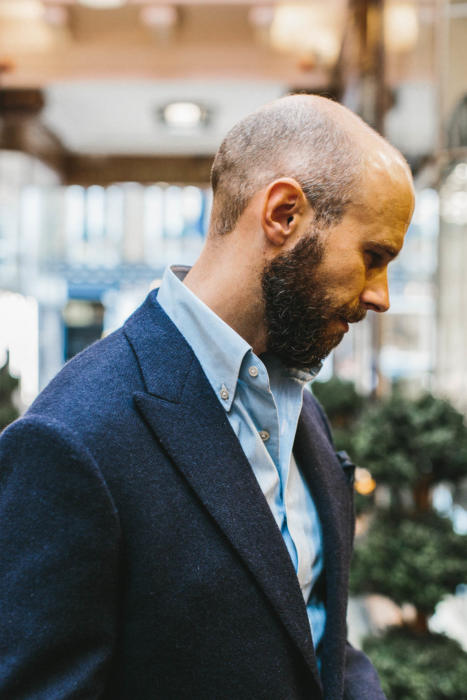 One of the lovely things about the Everyday Denim we launched a couple of weeks ago was how quickly the cloth sold.
It's always hard to know how well a new type of product will do, and I'd clearly underestimated the appetite for exclusive cloth to make up bespoke.
I've talked to Albiate, and we have agreed to weave another 100 cut lengths (2 metres each). These will be available in four weeks' time, the week of November 13th. Hopefully that will sate demand for now.
I'd ask that readers pay now, on the Shop site, so we can reserve the whole production for everyone.
Please note that we have also had to increase prices to £65 for the cut lengths, as the first batch was more of a promotional offer from Albiate. It is still cheaper than regular retail prices (as with most things on Permanent Style) - which would be around £80.
I note that the shirts have also almost sold out, with only a few left in Medium and Extra Large.
We will product more of these too, but as it requires both a slot with Albiate and with the shirt factory in Naples, they are unlikely to be available until the New Year.
Finally, some nice feedback so far from readers on the denim and shirts:
"I just wanted to say a very well done on your denim shirt. The look and details are wonderful but I wanted to stress one other important but sometimes overlooked point, and that is, the comfort of the cloth and collar are really exceptional. Congratulations on producing another quality item"
"I received my "everyday denim" shirt in the mail today, it is beautiful and looks even better in real life than in the (amazing) pictures."
"Hi Simon, I felt compelled to write you a personal note. The shirt arrived this week and I'm really impressed with the quality of the fabric and the workmanship. The attention to detail on the collar, cuffs and placket is outstanding. The Friday Polo was fantastic, but this shirt is something special."
Photography: Jamie Ferguson @jkf_man. Pictures taken in the Royal Arcade, London, courtesy of GJ Cleverley & Co. George Glasgow Jr, of Cleverley, pictured above