We are 10! (What was your best bit?)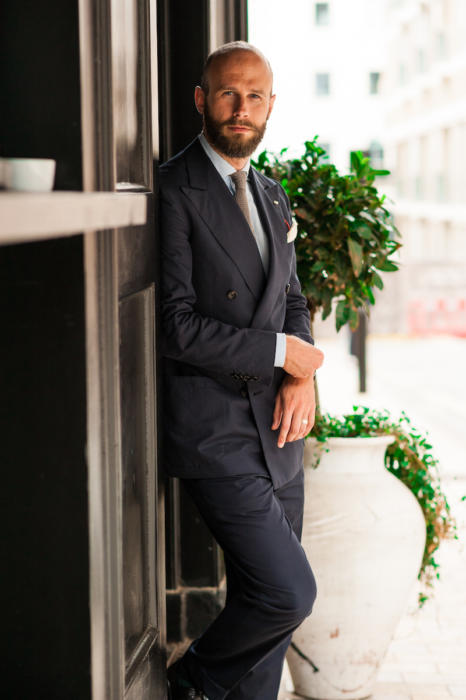 Permanent Style started 10 years ago.
It seems odd to call it a blog now - given how much PS encompasses today - but back then that was definitely what it was.
It was a blog with a lot of rants. About how there were no good magazines; about how men wore striped suits with striped shirts and looked like they were wearing pyjamas.
I had little knowledge, and fewer connections. But I felt there was something wrong with how menswear was being discussed and - as a journalist by trade - I wanted to write about it.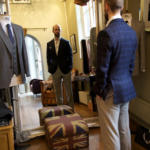 ___
The decade's most popular post:
How to wear separate jacket and trousers
___
Ten years and 1,866 posts later, many things have changed.
There is a genuine movement around craft and artisanship. There is also a related one around maintaining local specialties and traditions.
Both have been taken too far, inevitably.
The man on the street too quickly assumes that 'Made in Britain' necessarily means quality. The menswear geek too quickly assumes that knowing the factory something was made in necessarily tells him the same thing.
But they are both good things, and broader in their impact that the equally genuine trend of greater interest in sartorial, bespoke menswear, which we spend most of our time discussing.
___
The decade's most shared post:
___
Unfortunately, most things have not changed.
There are still few good magazines. Indeed, you could argue that the advent of social media and 'influencers' paid to promote products has made things worse. Certainly, it's more opaque.
The vast majority of men are also still paying little attention to their clothing - or if they are, they're largely buying cheap things driven by branding or celebrities.
'Classic' clothing has had a renaissance, but it will always go in and out of fashion. It's the long-term attitude to both style and quality that we need to strive for.
___
The decade's most popular newsletter post:
___
And how about Permanent Style?
I think it's fair the site has made a contribution to these trends, and helped spread the word. Several million people have read the site in that time; over half a million pages are viewed every month.
More pleasingly, readers regularly tell me how much the site has meant to them. Last week I had a long message from an American reader explaining how much I had contributed to the success of his wedding.
Ten years is a long time in the world of blogs, but not that much in life.
My eldest daughter turns 10 in January, and she is already one of the most wonderful, creative people I have ever met. She knows a lot; she absorbs knowledge like a sponge.
But she's a long way from knowing everything - and so is Permanent Style.
___
The decade's post with the most comments:
___
Some good work has been done in assembling a body of knowledge.
Tailors and brands have been reviewed, covered from personal experience, and put in context.
There are series of posts providing foundational knowledge on assessing quality, on the intricacies of cloth, and the principles of suit style. And a view has been put forward on dressing stylishly in this dress-down age. But there is still a long way to go.
___
The decade's post with the most visits:
Bespoke tailoring: cost, margin and value
___
I'm always open to comments about how this site could be improved (and hopefully that is also one of the things that defines it).
But for now, perhaps as a means of celebrating our 10th anniversary, I would like to know from readers what their favourite posts have been over all that time.
I'd genuinely like to know, and it could be a nice introduction for the tens of thousands of people that come to the site for the first time every month.
I also think it's a nice way to celebrate the writing that has always been at the core of what Permanent Style aspires to.
Try to mention just one or two. URLs or titles will probably be helpful.
Thank you all.
Simon
Photo: Andrew Barber for GQ China. Wearing Musella-Dembech cotton suit