Summer shoe constructions; Gaziano & Girling Fresco
A few shoemakers have launched unlined or softer versions of their shoes this year, in order to try and make something more comfortable in hotter weather.
Of course, completely unlined shoes with cemented soles will always be the lightest - as with the ever-popular Sagans - but they always sacrifice something in terms of support and longevity.
It's not the kind of shoe you will want to walk all day in (as I frequently try to do while rushing around Florence in the summer).
So what's a useful compromise?
I'm particularly intrigued by the Fresco range from Gaziano & Girling (pictured above), which launched a couple of weeks ago.
They opted for a softer, lighter lining rather than taking the lining out completely. So the calfskin normally used has been replaced by peccary, pigskin that is a little thinner but softer.
(I do love peccary - the ultimate material for gloves but increasingly expensive to get at the highest grade. It's also amazing in jackets, although because the animals are usually killed with shot, it's very hard to get unmarked skins.)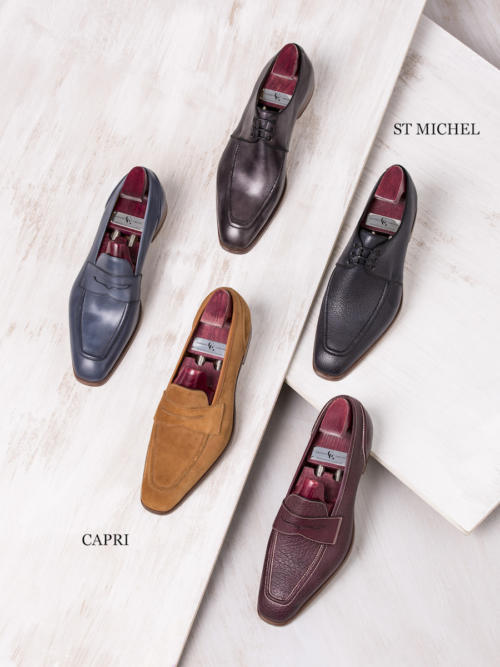 Unlined shoes are great, but they're never going to be quite as long-lasting as lined ones, and they do create issues with sizing: you often have to go down about a half size, which can be hard to get right when doing MTO.
Also, from a technical point of view, the benefit of having a shoe unlined or with a lighter lining is less about the shoe being more breathable, and more about making it softer so it's still comfortable when the foot swells.
Shoes with softer uppers are worth seeking out for the summer for that reason - as well as loafers, which will normally be more open than lace-ups.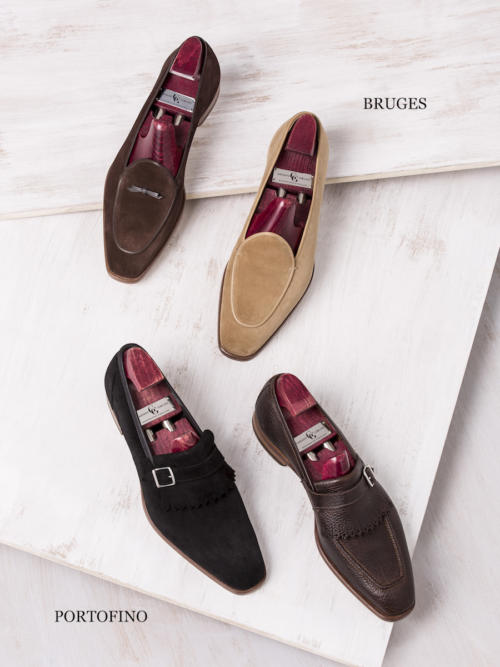 The G&G Fresco range has a cemented construction, and uses a more flexible sole: chestnut rather than oak-bark tanned.
In my experience cemented soles are the nicest for hot weather - the next best being a thin rubber, for the same reason that softness is the biggest priority.
I have the black-suede Capri loafers from the G&G Fresco range and have been wearing them in recent warm weather.
The Capri is the only model available in stock at the moment (tan, brown and black suede) in the Savile Row store - £565 (including VAT).
The others (St Michel derby, Bruges belgian, Portofino fringed monk strap) are available MTO - £715 (including VAT).
Apparently September is going to be pretty warm here in the UK as well, so I'll have plenty of opportunity to wear them.
Interested to hear from readers that have experiences with unlined or lighter-lined shoes from traditional shoemakers. Particularly how they've worn over the years.