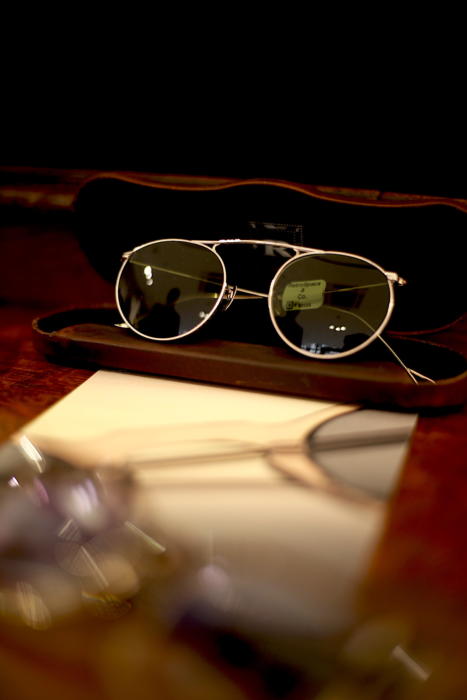 So, there was a pair of Retrospecs sunglasses. From the 1930s - originals, as all Retrospecs are.
In rolled gold, not the cheaper-looking gold plate. Filigree work around the frame - all of which is different for each tiny batch. Perfect fit.
But I can't really afford them. Fortunately, there were more affordable frames. Most are in the £600-£900 range.
One customer was surprised at those prices, until I pointed out that they were actual antiques. He thought it was just some hyped-up brand.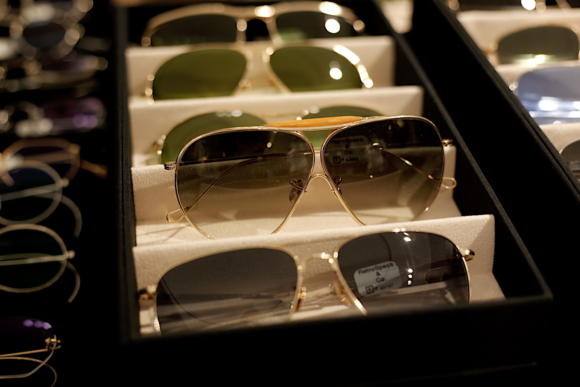 There's a really interesting mix of brands in the pop-up shop this week. Maybe one of the most interesting we've had.
Steve Calder and his Informale tailoring has been particularly popular.
It's easy to wear, in decent materials, casual but with a tailoring mindset. And not that expensive: £140 to £410.
The shoes from Lof & Tung on the other side of the floor seem similar. Spanish made, and perhaps not always with the top level of materials, but good value and well thought out.
That seems a little abstract - what do I mean by it?
I mean that within a fairly small range, there's the makings of a full wardrobe of shoes. That the two (similar) lasts are elegant and wearable.
Basically, it's as if someone that knows modern menswear well, designed an affordability-driven shoe line.
And then there are the two more expensive brands, but expensive for different reasons.
Retrospecs is old, and rare. Beautiful too, and beautifully made, but scarcity drives a lot of the pricing.
Chapal, the leather-jackets specialist from France, is expensive for the quality.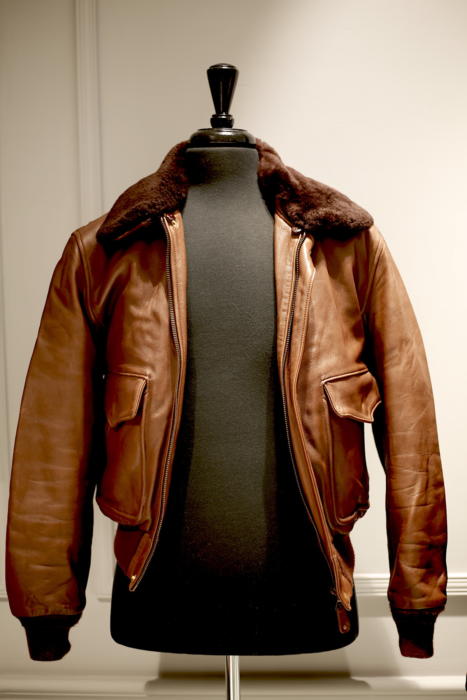 I brought in my Chapal USAAF jacket to have on display (above), because I want everyone to see what it looks like after a couple of years of wear.
So they can feel how the sheep's leather softens, and the elbows wrinkle and fade.
I do think it's a lovely object. Everything from the thick cotton lining to the tarnished brass hardware is perfect.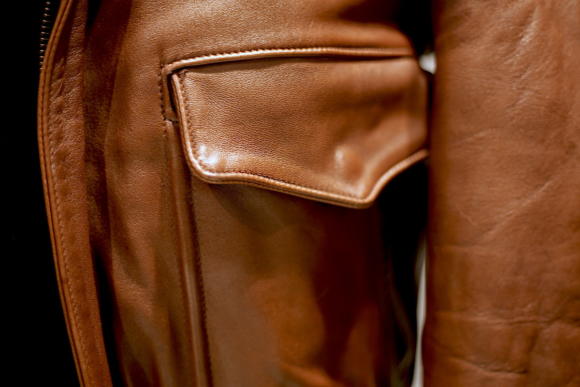 What else? Well, I didn't realise all the Informale clothing is made in Melbourne (apart from the polo shirts) and it's all Brisbane Moss cloth.
My favourite piece is probably the fatigue pant. It has a high waist but just about OK for me, and the twill cotton is heavy. I like the workwear shirt too, but maybe not in the lightweight moleskin.
Interestingly, Steve suggests that the trousers can be washed or dry cleaned, depending on whether you want a more garment-washed softness or retain the tailoring sharpness. I'd never had it put that way before.
If you can, you should check out the shearling-lined Lof & Tung boots, which seem to be one of the few things that can survive the heavily salted Stockholm streets in winter.
And if you're here on Friday or Saturday, you can meet Massimo Bonafe (shoes above), who is coming to be alongside Lof & Tung for a trunk show.
It's perhaps worth trying on the Chapal USAAF even if you don't take it, because they don't have a store and at least that way you know your size.
Same goes for the Permanent Style trench coat and bridge coat.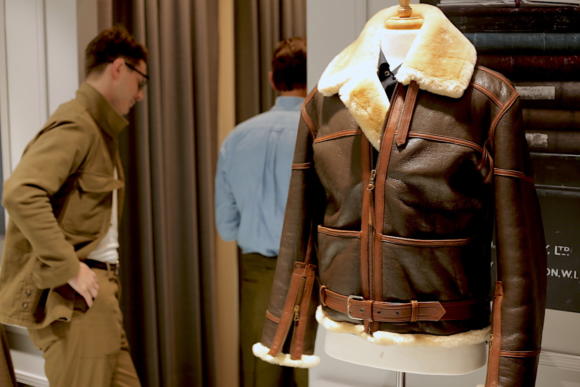 Finally, coming full circle, I recommend talking to Adam at Retrospecs about absolutely any of the frames on display.
They all have a story, from the Aviator before there was an Aviator, to the birth of the panto shape, the crown bridge and the vampire bridge. I could sit and listen to it all day.
Thank you to everyone that comes in this week, and hopefully for everyone that can't, this provides some insight into all the brands and products - which apart from Retrospecs, are also available online.