Artisan of the year 2020: Sartoria Ciardi

Artisan of the year 2020: Sartoria Ciardi
Enzo Ciardi has a lovely smile. It's big (but then he's big), it's warm, it's friendly. It's extremely welcoming.
And best of all, I can enjoy that smile fully. Because when he opens the door to the appartment on Hertford Street he uses for trunk shows, I have no awkward thoughts at the back of my mind.
I don't have to ask him to repair lining that is coming away. I'm not thinking about whether I should bring up a fit issue. I have confidence that the jacket I'm there to pick up will be correct.
It's a very congenial feeling. In fact it makes the whole experience tangibly more enjoyable.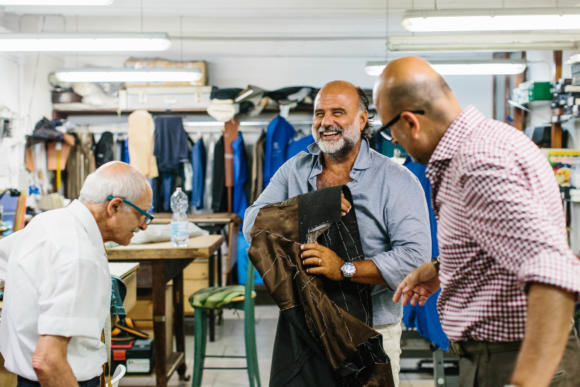 The longer I cover bespoke tailoring, the more I value these things.
Bespoke has such tremendous potential to create a unique, beautiful piece of clothing that you can't create with any other method.
But it needs quality and consistency - something most Savile Row tailors have always had, but smaller ones in other parts of Europe can lack.
With Ciardi, the product has been perfect and predictable, leaving me free to worry about things like cloth or style. To shop, in other words.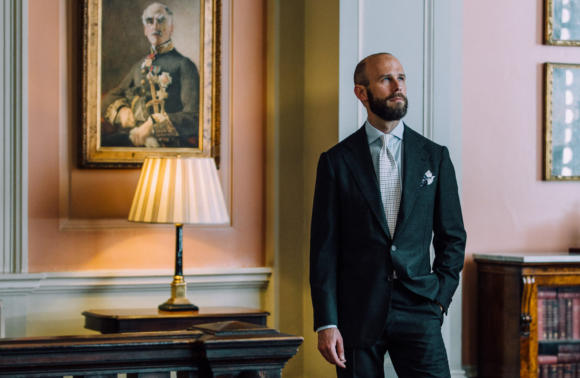 So far Enzo has made me two suits and two jackets - all pictured here. The grey high-twist suit (above), a heavy green-cotton suit (bottom), a gun-club checked jacket (below), and a cord jacket (below that).
They quickly improved in fit, and then stayed there. There have been no mistakes, and no regressions where it was obvious the pattern hadn't been updated.
Plus, of course, the cut is one I like: flattering yet comfortable.
It does that great thing created by the 3D nature of bespoke tailoring, where the waist looks shaped yet there's actually lots of room. The space is perfectly balanced all round the body.
And we've successfully determined two styles of shoulder that I pick from for different commissions: one very slightly padded with a small rope at the end (like the grey suit above); and the other just with canvas in the shoulder and nothing in the sleevehead (like the tweed jacket below).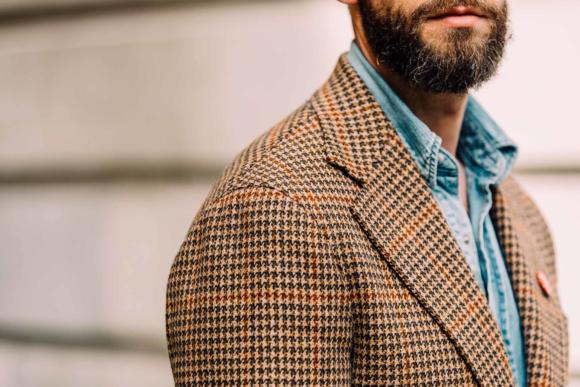 Enzo is not perfect, but he does seem open and earnest about suggestions, which makes a big difference.
I've passed on all the comments from readers about what makes a good trunk show, and he's taken them on board. He is also aware he could be better on communications.
His English has noticeably improved, though it's now at the level of being sufficient, not perfect - complicated points are still hard to discuss.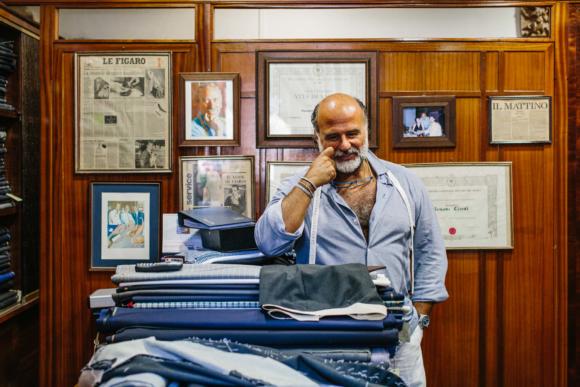 He now comes to London more often - every two months usually - and often only needs one fitting.
I'd understand it if readers were worried about having just one fitting, particularly on a first suit. But most of the time that's all I've needed, with good results. And of course it makes the whole process much faster.
However, we have had two fittings sometimes, and I would encourage readers to ask for it if they want, if only for reassurance.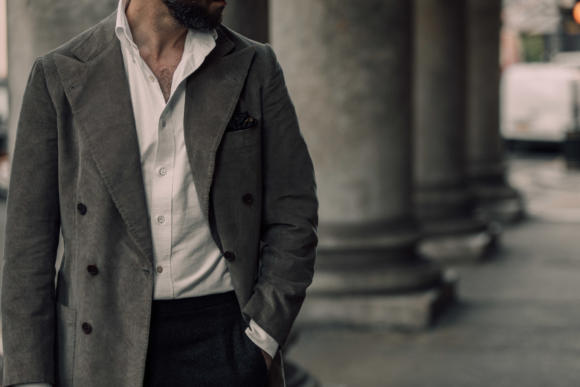 I know Enzo has about 15 customers now from among PS readers, so I'd ask that they relate their experiences, if they feel they can.
This award is an indulgence for me - an opportunity once a year to recognise an artisan I love, without the need of a new commission or a news hook. But it's always nice when others add their views.
So far, Enzo says the most common order in London has been business suits - navy and grey - which perhaps isn't surprising for a first, safe order. But second is tweed jackets, particularly in dark colours.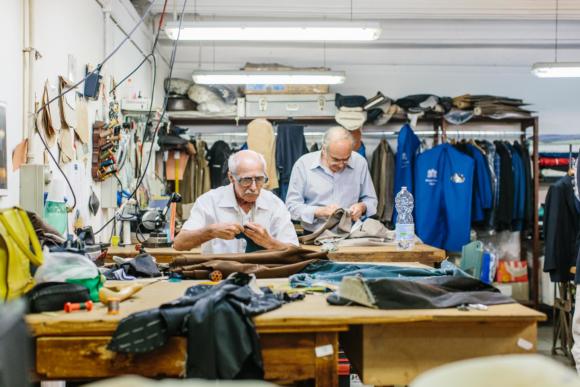 Although he's pleased with that response, he says the most important thing for Sartoria Ciardi - for the family business as a whole - is loyalty and consistency. For customers that come back regularly if not frequently.
This echoes the point I've often made, that bespoke is most effective for both sides in the long run - when the pattern is perfected and so the process easier for both the tailor and the customer.
At that point it's not just like shopping, but shopping somewhere that never changes. And you know how many children the salesman has.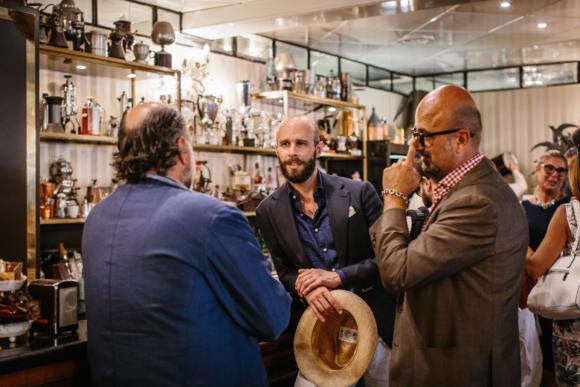 On that point, Enzo's brother Roberto (pictured above, right), tends not to travel because he has a young family, where Enzo does not.
Still, if you ever have the chance in Naples, it's worth taking the time to go for coffee or lunch with them. It's good fun.
Thank you Enzo and Roberto, for your clothes and your friendship.
Photography: Jamie Ferguson